This weekend two Lexus RC F GT3 race cars will descend on Silverstone circuit for the model's UK race debut in round five of the 2017 International GT Open championship.
The cars are run by two independent teams, Emil Frey Racing (Switzerland) and Farnbacher Racing (Germany). Both are virtually neck-and-neck in the drivers' and teams' championships, and both teams are in with a shot at winning the overall championship. So it's fair to say that tension and excitement is high in advance of this series-defining round.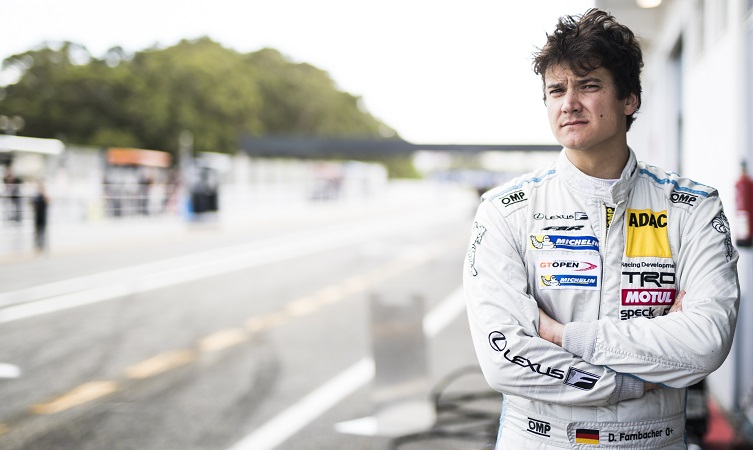 Having recently paid a visit to the Emil Frey Racing team in advance of round four in Hungary, we decided to catch up with Farnbacher Racing driver Dominik Farnbacher (above) to hear how he and the team are preparing for this landmark event in the UK.
Interview: Dominik Farnbacher, Lexus RC F GT3 racing driver
Blog: How have you and the rest of the Farnbacher Racing team prepared for this weekend, given that the Lexus RC F GT3 has never competed in the UK before?
Dominik: "Last week my brother Mario (co-driver, below right) and I actually spent a day at Silverstone with the rest of the team getting in some track time. We were lucky that it wasn't raining, so we managed to lock in a good number of laps. I have to say that the car felt great, especially through Becketts."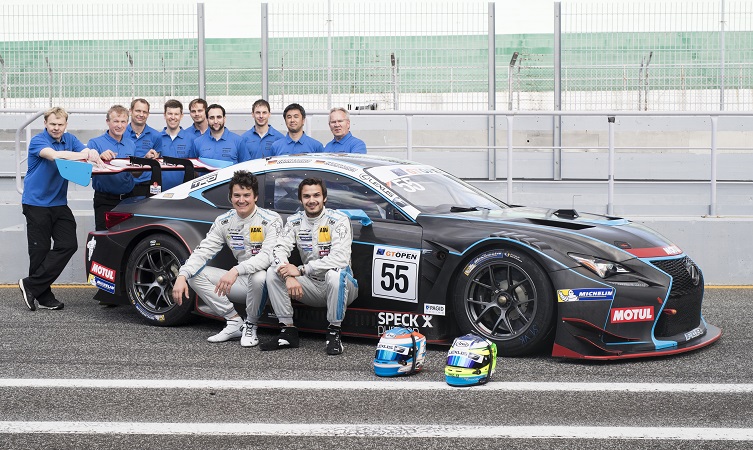 Blog: What are your expectations for the race, compared with the previous round at Hungaroring?
Dominik: "Our expectations are always high for every race, because we know that we have a competitive car and a great driver pairing. The RC F GT3 loves fast, combined corners where aero and downforce plays a big role. More than perhaps any other circuit on the calendar, Silverstone is a track that perfectly fits this characteristic."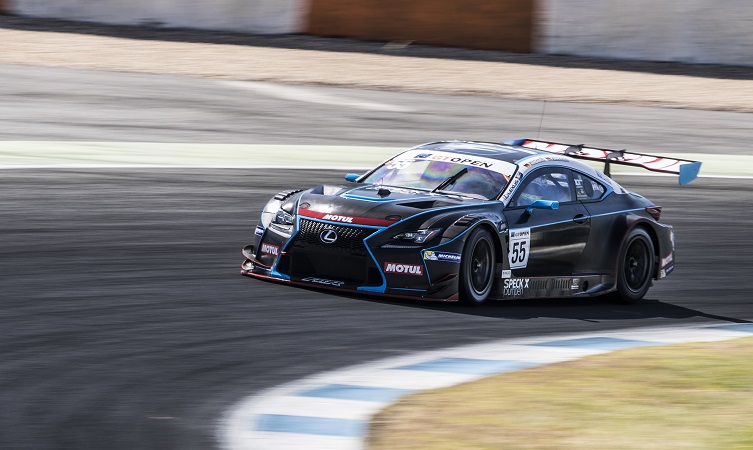 The RC F GT3 loves fast, combined corners where aero and downforce plays a big role.
Blog: How do you think the new balance of power revisions applied by the organisers will affect the car's performance in this round?
Dominik: "After winning all four races in the first two weekends, the organisers tried to equalise the speed of the field by penalising our [Farnbacher Racing and Emil Frey Racing] cars with both additional ballast and smaller diameter intake restrictors. This cost us a lot of engine power for rounds three and four and we became uncompetitive on the high-speed straights.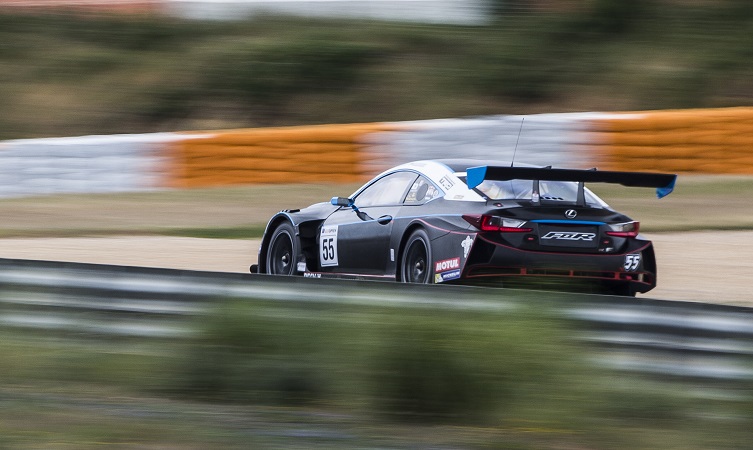 "It's not easy to get every car on the same level of performance, but in my eyes the GT Open organisers are doing a great job in finding this balance. Now, however, they have released some of these restrictions and given us more air for the engine. So we should be back up to speed again."
Blog: Do you have any specific strategies for the race?
Dominik: "Our race strategy is always the same: trust the car and drive it as fast possible without making any mistakes. But in order to do that we try to find a set-up that makes the car easy to handle and suits the preferences of both drivers. Get these two right and the car will be fast.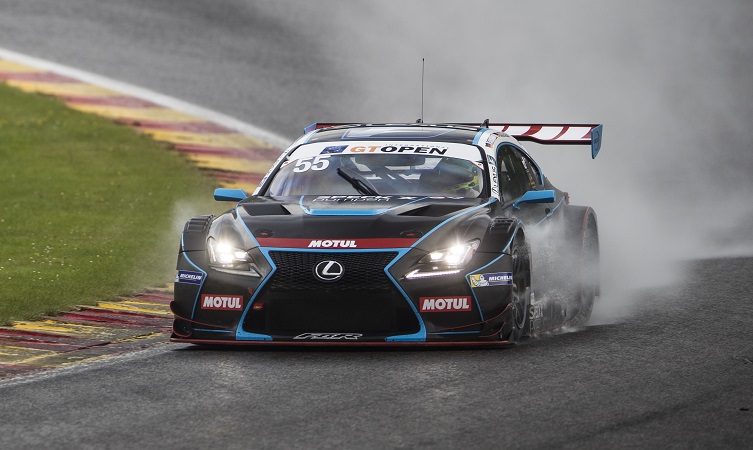 May the best team win… as long as it has an 'L' logo in the grille
"The Lexus RC F GT3 is a great-handling race car that reflects the road-going version of the RC F in offering pure performance that is easy to handle. Oh, and if it rains the car is an absolute rocket due to its almost 50:50 weight distribution and smooth power curve."
Blog: Do you expect a hard fight between yourselves and Emil Frey Racing to nudge ahead in the team championship?
Dominik: "There is a very close, friendly competition between us as it is still possible for either team to win the championship. We wish our friends at Emil Frey Racing all the best and good luck for the next round. May the best team win… as long as it has an 'L' logo in the grille and a thundering V8 under the bonnet."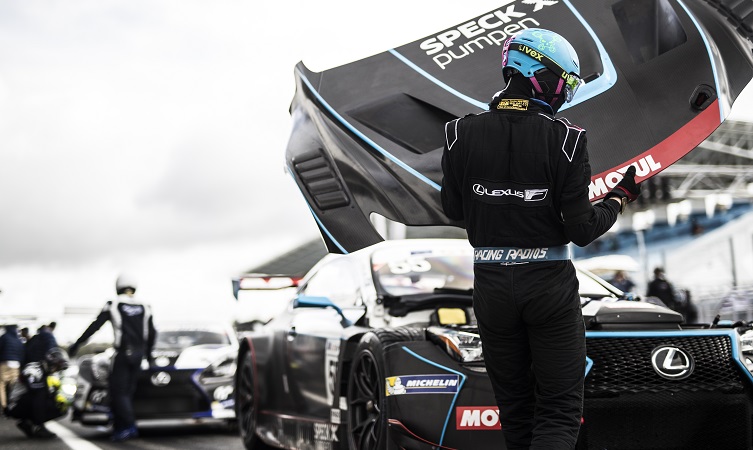 Where can I experience the International GT Open championship?
By now you will have gathered that the next round of the International GT Open championship is being held this weekend (2-3 September) at Silverstone. Tickets are available from just £12 and can be purchased direct from the venue box office or by calling 0844 3750 740. You can also watch the action live on BT Sport.
The two remaining rounds will be held in Monza (30 September to 1 October) and Barcelona (28-29 October). More information can be found on the official website.
All information is correct at the time of publishing.