Jaw-dropping looks, a leather-wrapped dashboard, intuitive technology that you don't have to pay extra for, and running costs that significantly undercut segment rivals – the Lexus NX 300h is the whole package. Here's a round-up of what the British motoring press has said about the car so far that you can read in our Lexus NX 300h review article below.
Lexus NX 300h review: AOL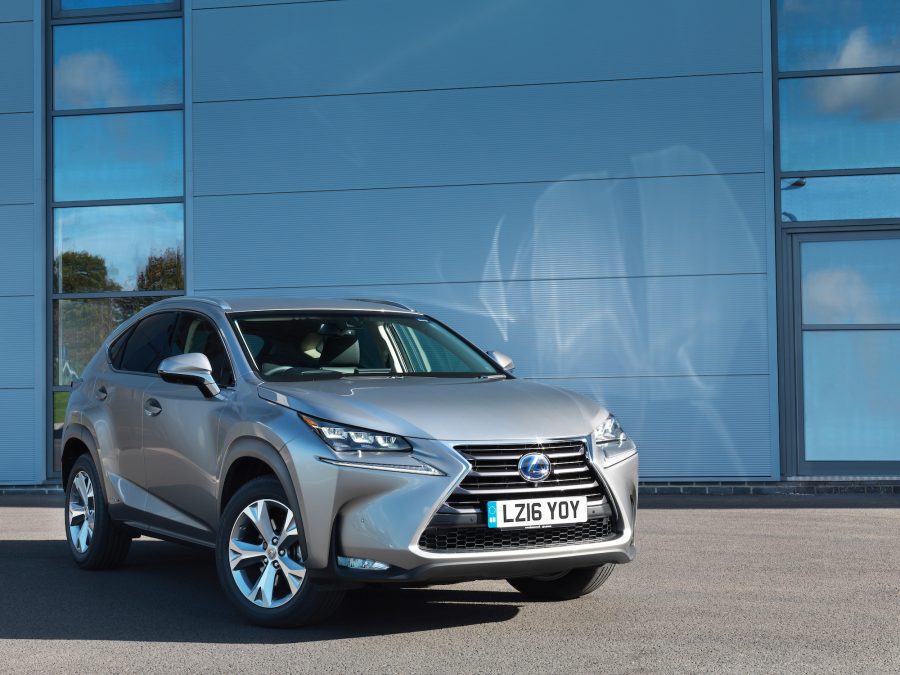 "…It is a highly competent and likeable car. Its bold looks will certainly prove to be divisive, but it wins points from us for daring to be different. Certainly, it will help drivers stand out on the school runs it will inevitably be used for. And it is in this daily grind that the small Lexus excels; its vast array of toys and the urban serenity of its hybrid drivetrain taking the sting out of even the most hellish drives, and making the NX a compelling choice indeed. And, with the focus on pollution from diesel cars increasing, it could well prove to be a safe bet for cost-conscious motorists now and in the future."
"If there's a more striking SUV on the market, we've yet to see it. The new Lexus NX takes the wild, Mad Max-inspired LF-NX concept car from last year's Frankfurt Motor Show, smooths out some of the crazier lines and goes on sale with the same 'look-at-me' attitude.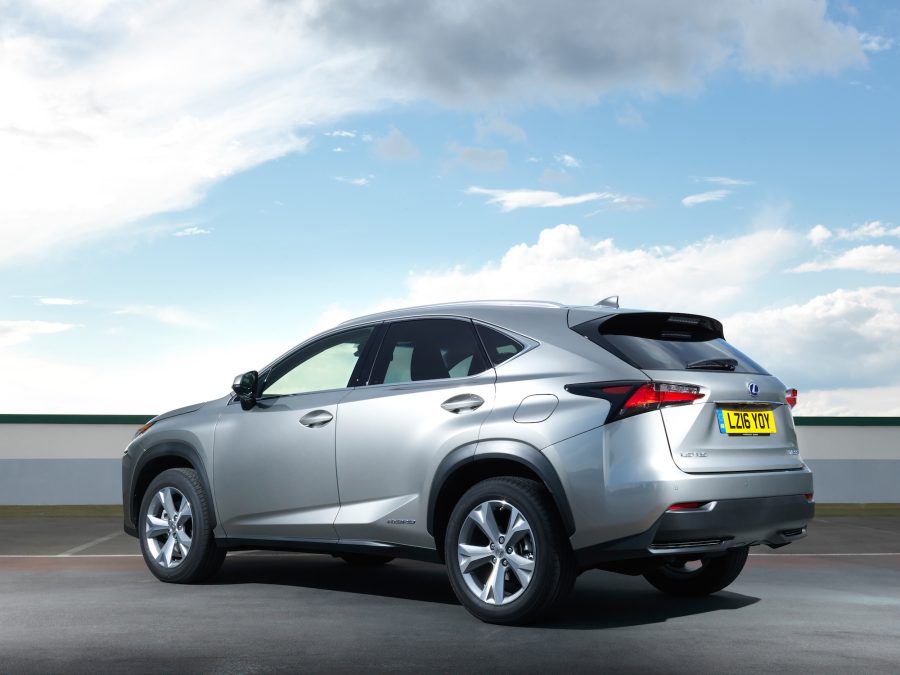 (The) £34,495 Luxury model is good value when compared to the equivalent Range Rover Evoque, with standard LED headlights, heated leather seats, adaptive cruise control, 18-inch alloys and keyless go. A similarly specced Evoque will cost around £2,000 more.
The hybrid's CO2 figures – as low as 116g/km if you go for the two-wheel-drive model, but still an excellent 121g/km with four-wheel drive – are an added attraction, particularly if you're paying company car tax."
Lexus NX 300h review: Car
"Looking for something different in the compact premium SUV sector? Then the new Lexus NX 300h could be the car for you. Combining one of the boldest SUV design statements ever with a sophisticated twin-motor E-Four hybrid four-wheel drive system, the NX is the best real world Lexus yet.
With plenty of sidewall to the tyres – even on 18-inch wheels – the ride is firm yet plush, and more than acceptable on major roads given the roundabout-rinsing body control.
The origami intricacy of the exterior is mirrored on the inside by the multi-layer dashboard – again, it makes a refreshing change to the staid Germanic predictability of rival choices. Material quality is excellent throughout, and neat options include a Mark Levinson hifi and a wireless charging pad for smartphones.
You know what? We like."
"(The NX) offers some of the most generous interior space in the segment, a decent boot and some neat technology too. It's also great to drive, with confidence in corners and enough performance for anyone buying a car like this.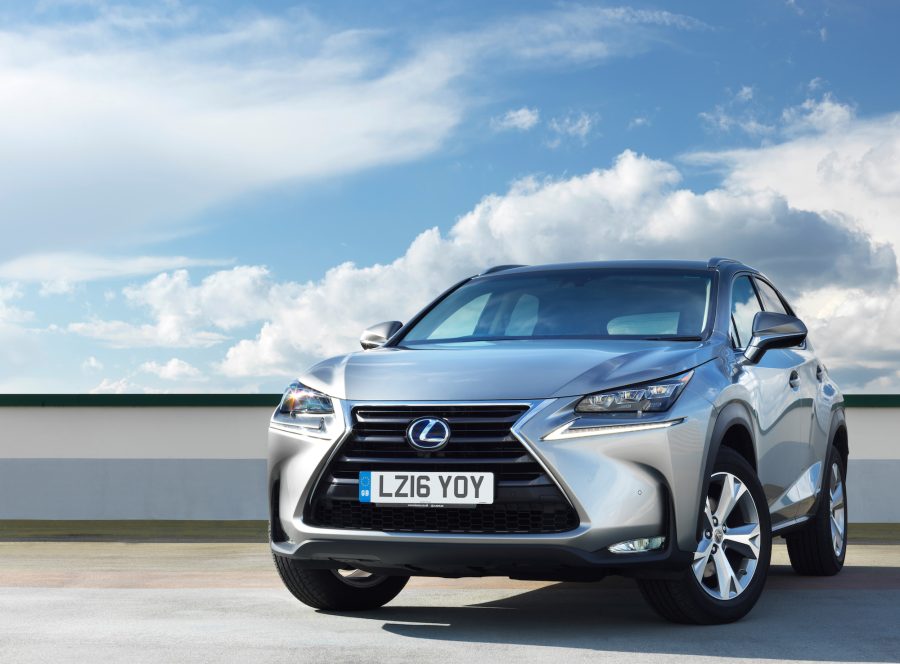 Design played a key part in the new NX's development and this seems to have paid off – it's certainly a head-turner with striking looks and defined, sculpted lines. There isn't another car in the sector with such a distinctive aesthetic.
Prices for the new Lexus NX start at £29,495 with five different trims to choose from; S, SE, Luxury, F Sport and Premier. At the top of the range you're well over £40k and nudging Porsche Macan territory, but we don't see the high-performance German as true competition for the NX. It's telling we've mentioned it though: perhaps that's a measure of just how good this car actually is."
"(The NX) looks the part: the chiselled styling is razor sharp, well proportioned and distinctive.
"We've opted for the range-topping Premier trim, which is lavishly equipped. On top of keyless entry, all-round parking sensors and automatic LED lights, our car also gets a powered tailgate, a Premium Navigation system with a 14-speaker Mark Levinson surround sound system, a head-up display and a 360deg surround-view monitor. In fact we've only had to add two options: the paint at £645 and a full-length panoramic sunroof, which brightens up the interior, at £1000.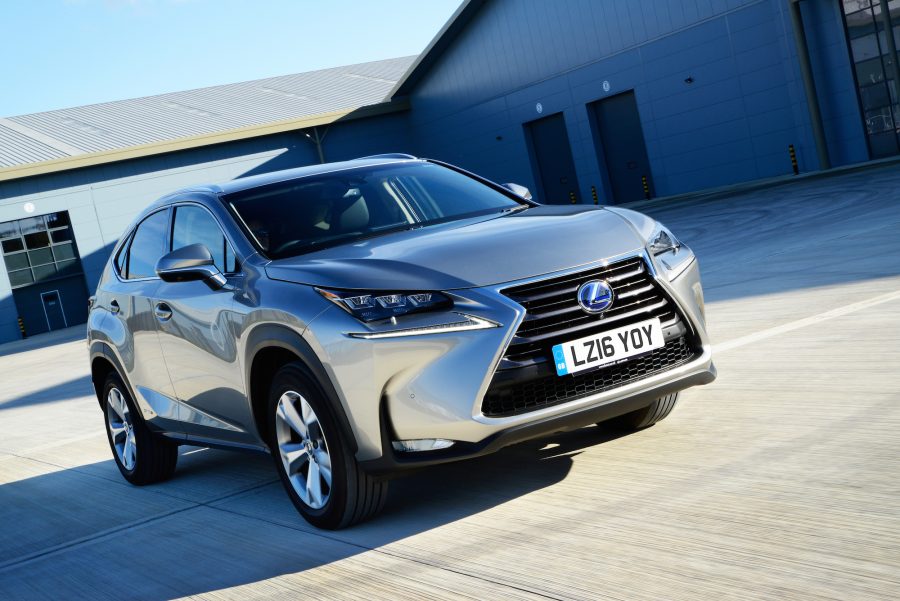 "Inside it's easy to find a comfortable driving position, thanks to those supportive and electrically adjustable front seats, leather-clad and heated and ventilated in our car, and a rather handsome electrically adjustable steering wheel that feels pleasant, if a little thick, in the hands. The interior generally benefits from high-grade textures and materials, with good ergonomics and an intuitive dashboard layout. Visibility is good, and space in the front and rear seems reasonable, as does the 475-litre boot capacity.
"…Around town, it's certainly more refined than its diesel-engined rivals. Passengers seem to like it too, praising the seats and the space and the quality of the cabin. Very few cars feel as well put together as this one."
All information is correct at the time of publishing.