Lexus heads into this weekend's Fuji 300km looking to get into Super GT record books, as the season reaches its halfway point.
The new Lexus LC 500 is undefeated in 2017, meaning a win at Fuji would be its fifth consecutive victory this year, breaking the record Nissan set in 2016.
When you take into account of Heikki Kovalainen and Kohei Hirate's win (in their RC F) in the final round of 2016, Lexus could match Honda's record of six consecutive victories set in 1998 and 1999.
The story of the 2017 season so far
It's hard to imagine a more perfect result for Lexus than the season opener at Okayama in April. It wasn't just a podium lock-out for the new Lexus LC GT500 car – Lexus took the top seven places and the fastest lap at Okayama, with the KeePer TOM'S LC 500 of Ryo Hirakawa and Nick Cassidy taking the top spot.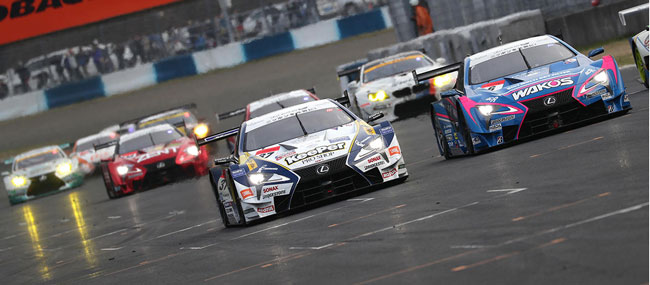 The next round – the series' first visit of the year to the Fuji circuit – and the LC 500 was again the dominant force, this time with the Japanese pairing of Yuki Tachikawa and Hiroaki Ishirua taking the chequered flag first.
Round three took place at Autopolis and this time British driver James Rossiter and team mate ex-F1 racer Kazuki Nakajima took the top spot for Lexus, holding off a pair of charging Honda NSXs.
While at the last round, at Sugo just a few weeks ago, Kovalainen and Hirate won, to set Lexus up for its record-breaking back at Fuji this weekend.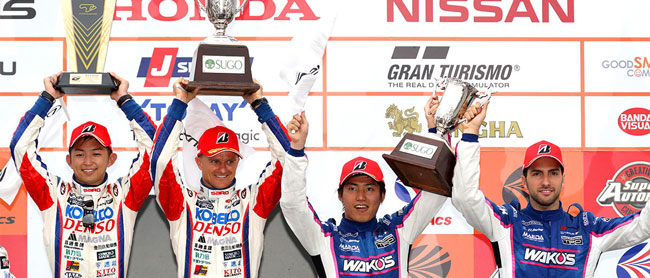 Fuji 300km
As you would expect, this winning run has put the Lexus teams – LEMANS WAKO's, KeePer TOM's, au TOM's, SARD and Zent Cerumo – in the top five places in the team championship standings. But with success comes success ballast and so a record breaking run this weekend won't be straightforward, as the Honda NSX and Nissan GT-R teams look to wrest the momentum away from the Lexus outfits.
Setting up the LC 500 won't be straightforward either, as the track features a long 1.5km straight followed by a series of low- and medium-speed corners. So the teams will be looking for the best compromise between high straight-line speed and handling through the turns.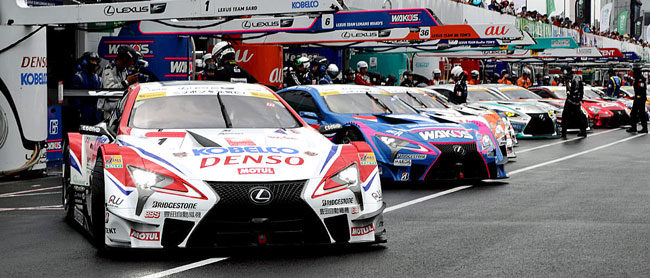 It will be hotter at Fuji this weekend than when the series visited the circuit in May, which makes it harder on tyres, brakes and even drivers. However, with the track seen as the home of Lexus F Division, the drivers and teams will know Fuji Speedway well.