2015 marks the 22nd season of the adrenaline-fuelled Japan Automobile Federation Super GT Championship, and Lexus is planning an assault on the sport's highest tier with an incredibly strong line-up of six Lexus RC F GT500 race cars.
Arguably one of the purest and most exciting race series in the world, Super GT is special for a number of reasons. Electronic aids such as ABS, traction and stability controls are not allowed, and that the series pitches two different classes and power outputs of car – GT300 and GT500 – into the same race at the same time.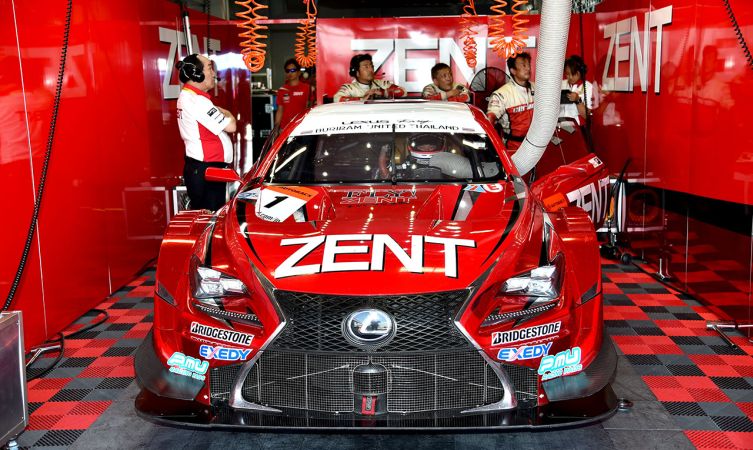 Competition among the three rival works manufacturers in GT500 is fierce, especially when the driver line-up looks like a who's who of ex-Formula 1 racers. Having said that, the duels frequently seen in GT300, where 23 different cars from ten different manufacturers battle against each other, are almost legendary too.
The unpredictability of each endurance race is another reason why Super GT is so popular. It's not always the fastest car that wins; teams often have to think strategically to overcome a number of variables engineered into the series.
Race distances vary from 250 to 1,000km and each car has two drivers. Pit stops have to be carried out within specified windows of time to avoid the race becoming overly tactical, and success ballast is added to slow down faster competitors. Add in the issues of tyre wear and different vehicle setups and you begin to see why the popularity of Super GT is growing.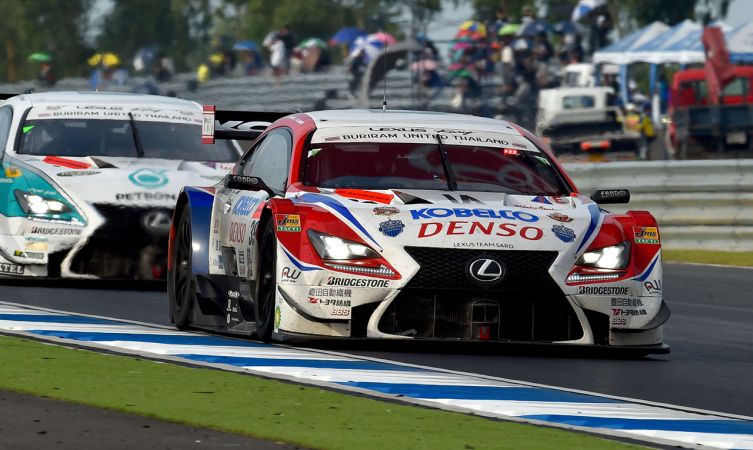 See what we mean by watching the video below, prepared in advance of the 2015 series by the Super GT organisers:
https://www.youtube.com/watch?v=q87CW-J1nuc
We will be following the six Lexus RC F models throughout the 2015 season (calendar below) but you can always catch the latest news on the official website.
| Round | Date | Location |
| --- | --- | --- |
| Rnd 1 | 4-5 April | Okayama International Circuit, Japan |
| Rnd 2 | 2-3 May | Fuji Speedway, Japan |
| Rnd 3 | 30-31 May | Autopolis, Japan |
| Rnd 4 | 25-26 July | Sportsland Sugo, Japan |
| Rnd 5 | 8-9 August | Fuji Speedway, Japan |
| Rnd 6 | 29-30 August | Suzuka Circuit, Japan |
| Rnd 7 | 304 October | Buriram United International Circuit, Thailand |
| Rnd 8 | 14-15 November | Twin Ring Motegi, Japan |