Lexus has found its voice. Hollywood actor Chiwetel Ejiofor, who shot to fame in Steven Spielberg's Amistad, is providing the words for the launch of our new Creating Amazing advertising campaign, the first chapter of which is themed "Go Boldly".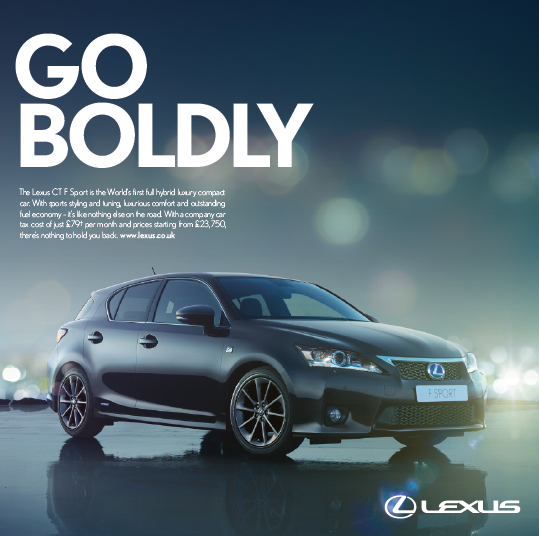 Richard Balshaw, Lexus Director, said: "Chiwetel is the perfect choice for Lexus. He has a distinctive, rich and engaging voice that we know will connect with listeners and help make Creating Amazing truly memorable."
Ejiofor has also appeared in the British rom-com, Love Actually. His progression to a Hollywood regular was quick, as he went on to star alongside Clive Owen, John Cusack, Angelina Jolie and Denzel Washington.
Despite the glamour of the big screen, he hasn't forgotten his stage roots. His theatre talents were recognised with a prestigious Olivier award for his performance of Othello in 2008.
"Lexus is entering an exciting new era" Balshaw continued. "Our vehicles and our brand will achieve a stronger identity through advanced styling and stronger, environmentally efficient performance. All of this will be allied to the quality, luxury and industry-leading customer service for which we are renowned."