The Lexus Design Award is an annual international design competition targeting up-and-coming creators from around the world whose ideas and works help shape a better society.
Four of this year's finalists will go on to produce prototypes of their designs, with mentorship from internationally recognised professionals.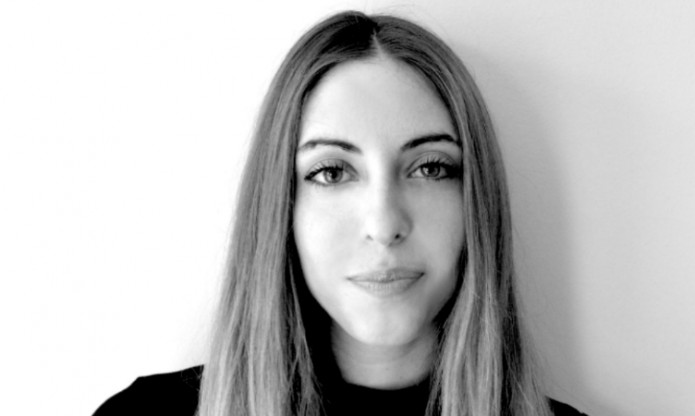 Shape Shifters by Angelena Laura Fenuta
Canadian-Italian Angelene Laura Fenuta founded ANGELËNE in 2015, during her Masters in Material Futures at Central Saint Martins. Her practice interrogates fashion, while attempting to discover a more 'sustainable' option. ANGELËNE builds upon core female wardrobe components, while being inspired by architectural construction and 18th century aristocratic dress. Her work has since been featured in FRAME magazine.
Shape Shifters is a special cut of garment, applying modular principles to textiles, which allows creating different outfits.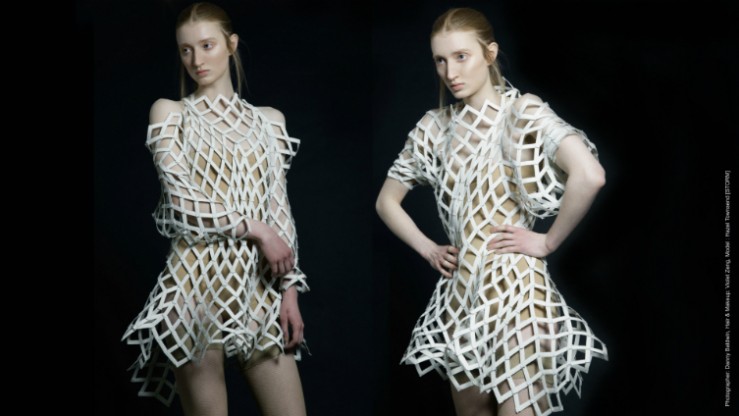 "Currently, fashion houses showcase four to six collections annually, with various offerings throughout each collection displaying redundancy in fabrication and silhouette, led me to question how to innovate within this realm; anticipating development of intelligent and adaptable construction that embeds shape change.
"Building upon my MA in Material Futures from Central Saint Martins, as a platform for exploration, Shape Shifters displays how modular principles can create dynamic garments with embedded silhouette versatility.
"Specifically, focus is placed on the linking of modular components via hinge-based systems. This provides the wearer freedom to configure the garment's silhouette based on style preference.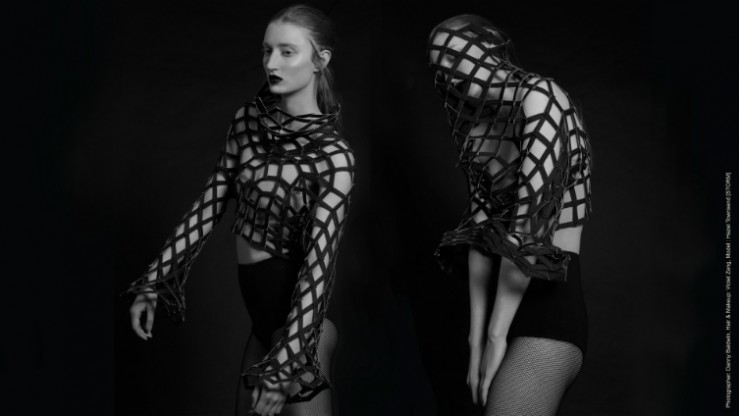 "I believe this will enrich people's lives by providing an adaptable garment that will serve a variety of purposes; minimising consumption while maximising individuality. The garment system evokes a sense of play, while offering active participation in design and encouraging positive self-image.
"My technical background is in Fashion Design from Ryerson University Canada. Throughout the research and development of the project, traditional construction techniques were utilised via industrial machinery. Adobe platforms were explored to develop laser cut files for initial prototypes.
"Sampling also included the use of Stratasys PolyJet 3D printing technology, where multi-materials of various rigidities were used to test if the textile could be printed in one process and remove the assembly component of the procedure.
"The project's main discovery was that 3D printing technology is not a suitable replacement for the 'textile,' as friction at hinge points impaired movability in even the most flexible 3D print materials available today.
"This discovery led me back to more traditional methods for the full-scale initial prototypes, where the intersection of natural and man-made materials, followed by passive hinge systems allowed for silhouette variability and comfort on the body."
Meet the other finalists
Lexus Design Award 2016: Studio AYASKAN
Lexus Design Award 2016: Myungsik Jang
Lexus Design Award 2016: AMAM
Lexus Design Award 2016: panel finalists
Find out more: Lexus Design Award