The moment drivers get behind the wheel of the new CT 200h, there will be no mistaking the sporty character of Lexus's debut model in the luxury small car market.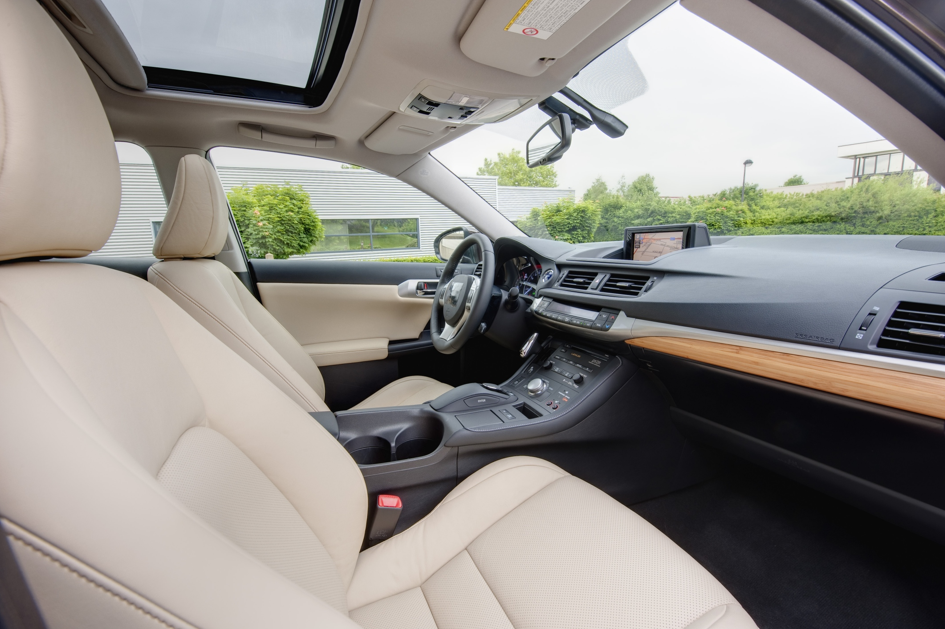 As revealed last week, Lexus is engineering CT 200h to deliver class-leading road handling. Now we can unveil some of the detail that is going into creating the ideal driving position, the sportiest set-up of any mainstream Lexus model.
To make the most of the car's agile handling and responsive Lexus Hybrid Drive system, Lexus has analysed the seat design and location, steering wheel position and even the angle of the pedals for the best possible results.
The driver's seat design – like that of the ultra high-performance IS F – has extra lateral and lumbar support built-in to hold the driver firmly and comfortably in place. The hip point of the driver's seat has even been brought as close as possible to the car's centre of gravity for a low-slung, performance focused feel.
The all-new new sports steering has been designed with a wide grip cross-section, set at a lower, 21-degree angle, while the accelerator and brake pedals are angled to take advantage of the lower hip point position.
Lexus has even developed a new engine air intake design for the CT 200h. This is specifically designed to keep the bonnet profile low enough to ensure a clear view from the driver's seat.
The CT 200h will be in full view at the 2010 Paris motor show, where full specification will be announced. Until then, click here for more images of the car, including behind-the-scenes photos of the CT 200h during pre-production testing.