Lexus is pleased to announce that owners of compatible UX, NX and ES models now have the possibility of an upgrade to their vehicle's multimedia system to include Apple CarPlay and Android Auto smartphone integration*.
Compatible vehicles for the Apple CarPlay and Android Auto upgrade:
Lexus UX models produced from January 2019 to September 2019
Lexus NX models produced from September 2018 to September 2019
Lexus ES models produced from October 2018 to September 2019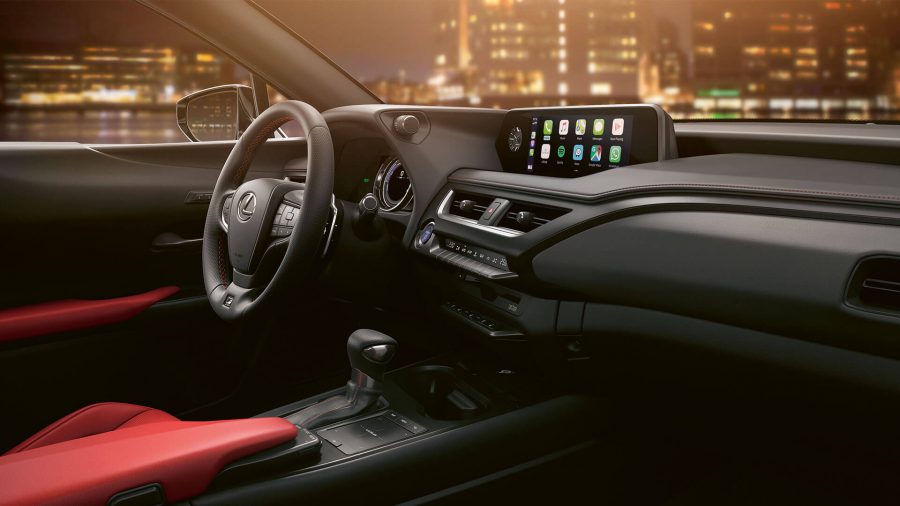 This Apple CarPlay and Android Auto upgrade allows owners to access the services included in their mobile phone on the multimedia display screen and action them through voice activation or by manually prompting through the steering wheel controls or touchscreen itself. In this way they will be able to safely enjoy applications such as Google Maps, Spotify, Amazon Music, WhatsApp and Waze without the need to directly interact with their mobile phone.
The Apple CarPlay and Android Auto upgrade for compatible vehicles will be carried out by appointment at your local Lexus centre. Lexus recommends that owners arrange to have the upgrade installed during a scheduled service. In this way it is efficiently incorporated into the technician's time, and is priced at £80 inc VAT.
For more information on software upgrade pricing and to confirm vehicle compatibility, please contact your local Lexus centre.
*Lexus has installed its enhanced multimedia system as standard equipment across all vehicles since the 2020 model year. Depending on vehicle and specification, this means that most Lexus models with this system will feature Apple CarPlay and Android Auto functionality.