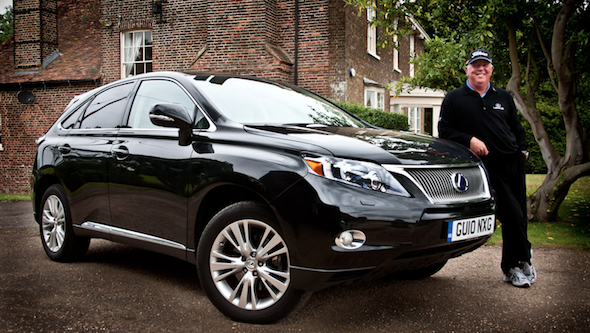 Lexus ambassador Mark O'Meara got off to a great start in the first round of the Open Championship golf at Muirfield yesterday.
The 56 year old 1998 champion brushed off complaints from other players that the hot weather made the fairways and greens too quick to card a four-under-par 67 to end the day in second place on the leaderboard.
On the complaints about the conditions, he told The Daily Record: "I'm not saying that I haven't complained or gotten upset on the golf course, but I'm not a big fan of guys that get out there and whine a lot.
"I've seen the most horrendous conditions you can think about playing golf in. I've stood on holes where I could barely hold onto the club and it's freezing, raining, sleeting and I can't put my umbrella up.
"To me that's way more miserable than what we had out there. I thought it was tough, it was challenging, but unfair? I say no."
"I realise I'm 56, but I also realise that I've won the Open Championship and I also know that links golf is a little bit different than playing in the Masters, it's a little bit different than playing in the US Open, it's a little different than a PGA."
O'Meara, who followed his Open win at Birkdale in 1998 with a US Masters win, made five birdies and an eagle in the first round yesterday, placing him second at the close of play.
He added: "Do I think I can (win)? When I play like I did today, yeah, I think I can."
Currently, O'Meara is on the 11th hole of his second round, at level par in 21st position.
Read our 2011 Q&A with Mark O'Meara here and watch our exclusive video here.