Two of our UK retailers, Lexus Guildford and Lexus Cardiff, were among 14 Lexus centres across Europe to have received an annual Kiwami Award for the exceptional standard of their guest experience.
In judging the Kiwami Award, which takes its name from the Japanese word for ultimate, the service quality of more than 300 Lexus centres across Europe were evaluated. The process examined each retailer's guest experience, business performance and commitment to upholding Lexus standards. The awards programme therefore honours those retailers who have best embraced the Lexus approach to hospitality, delivering service tailored to each customer's needs – all of which are wrapped up in the philosophy of omotenashi.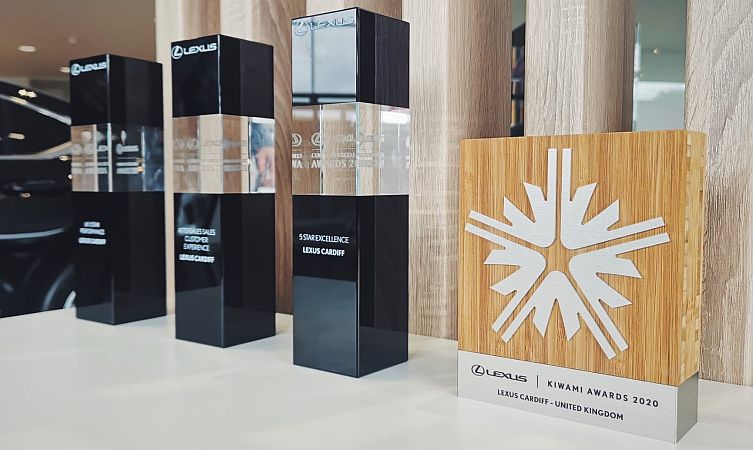 Omotenashi reflects the excellence in customer service that has been a cornerstone of the Lexus brand since its foundation more than 30 years ago.  It centres on the retailer treating the customer as they would a guest in their own home, and exceeding service expectations by anticipating their needs. Within a retail environment, this is evident in the facilities and ambience of the showrooms and service areas, the courtesy shown to the customer and the quality, timeliness and flexibility with which the service is delivered.
It centres on the retailer treating the customer as they would a guest in their own home
Wendy Preston (below right) , general manager of Lexus Guildford said: "The Lexus Kiwami Award is a well-deserved achievement for our team and recognises the record-breaking results the centre delivered in 2019. The majority of the team have been working together for a long time and this comes across as a real positive for our returning customers. I am extremely proud of the team's ability to consistently take customer experience to new levels, while still delivering an exceptional business performance."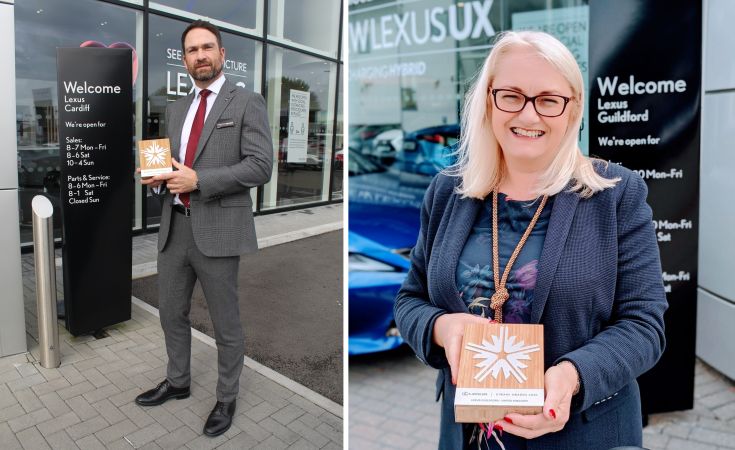 Darryl Evans (above left), centre manager of Lexus Cardiff, commented: "This is the highest award we could achieve and it has taken years of dedication from the team here at Cardiff. We concentrate on the basics of great customer service and always try to communicate with our customers in the way they prefer, giving them confidence that we treat every customer as an individual and our guest. None of this can be done without a fully engaged and committed team, and I am very proud of their contribution in winning this award."
Pascal Ruch, head of Lexus Europe, added: "These awards are a reflection of the investment we make across our  European dealer network to ensure that our representatives achieve the highest standards of omotenashi in all areas of their business, just as we strive to do across the Lexus organisation. From product design and performance right through to servicing, this translates into going the extra mile for our customers."