Welcome to the world's first full hybrid luxury compact car. Welcome to the CT 200h. Powered by the latest Lexus Hybrid Drive system, CT 200h is set to deliver the smooth performance and class-leading emissions that discerning drivers expect.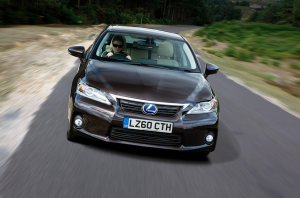 This all-new Lexus is due to arrive in the UK in early 2011. Until then, we will be updating you on the latest news about this premium compact hatchback, from interior options to pricing and launch reviews. If you have questions about CT 200h, this is the place to ask them – just leave a reply below.
A full hybrid hatchback with space for five adults, featuring Lexus's award-winning quality and refinement… Click here to take a look at the forthcoming CT 200h.