Have you seen Exit Music? It's our new film celebrating the performance and visceral sound that emanates from the Lexus LC 500's powerful, naturally aspirated V8 engine. If not, you can experience the video below…
Our shoot location was the Cabot Circus multi-storey car park in Bristol, where sound reverberation through the vast, empty space helped create a unique aural experience.
Driving any car with precision around the tight, unforgiving confines of a concrete-walled car park is not an easy task, which is why we hired triple British Rally Champion and professional stunt driver Mark Higgins for the task. We managed to grab a few minutes with the James Bond stuntman during a brief break to talk about his impressions of the LC and the challenges of making the film.
Mark, what did you think about the Lexus LC?
Mark: "It's a lovely car and it looks gorgeous. It gives you everything you want in terms of luxury but it's fun to drive as well. And the sound it made through that car park at two in the morning was amazing – it echoed out all over Bristol. It's a car that I would be very, very happy to drive every day.
"Also, the fact that it's a Lexus – a strong, reliable and well-built car – gave me the confidence to throw it around a bit."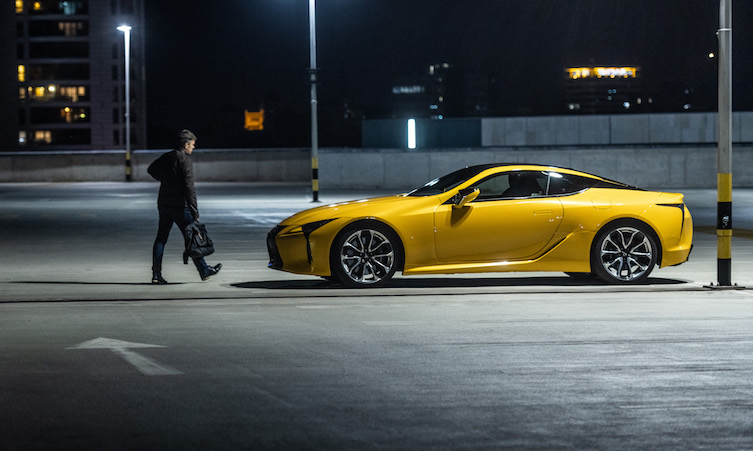 How did the LC handle in the car park?
Mark: "It's always very difficult when you're working in such a tight space with a large vehicle, but I think the LC handled it well. Obviously, it's not designed to be a stunt car; it's a luxury car that we were doing a few stunts in. But I wasn't expecting it to be as nimble as it was. It felt very comfortable in that situation and the balance of the LC was good. I can imagine that if you got the car out on a fast, sweeping road it would be even better to drive."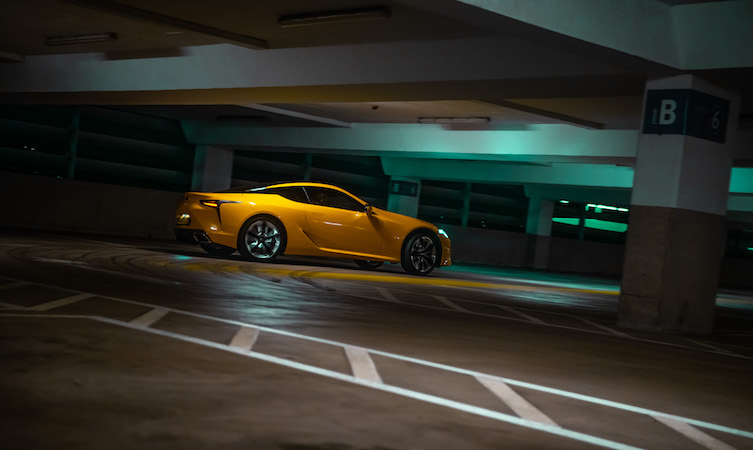 What was the toughest challenge of this shoot?
Mark: "One of the biggest challenges was that the LC, like most modern cars, doesn't have a handbrake, which is something that I often rely on when performing those types of manoeuvres.
"The spiral ramp was tough because it was extremely tight. The LC is a wide car, and I was very conscious about not damaging the wheels. And of course, because you're in a car park, everything's made of concrete, so you really don't want to hit anything. Working through the night I had to stay on my toes to make sure I was as accurate as possible."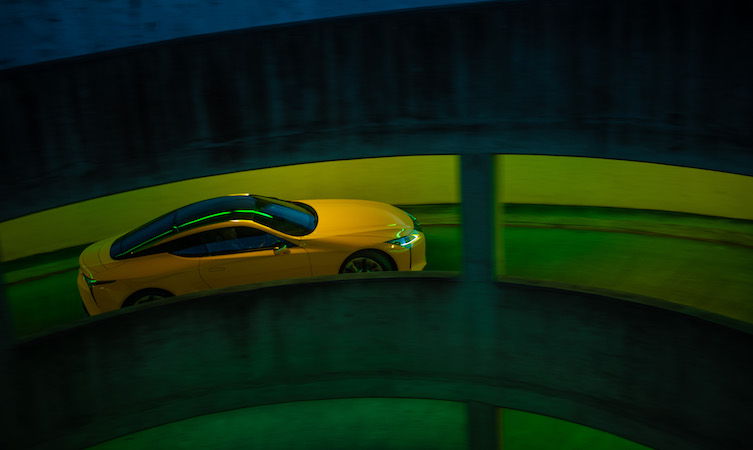 What is the biggest lesson you've learned as a stunt driver?
Mark: "When I'm carrying out manoeuvres, for me they're quite straightforward. But then when you start following the camera car and add in the positions you need to be in, it means you can't be as free as you want to when drifting. You're performing for the camera, not trying to do something that you think is cool from the driver's seat, but once you've learned that it's OK.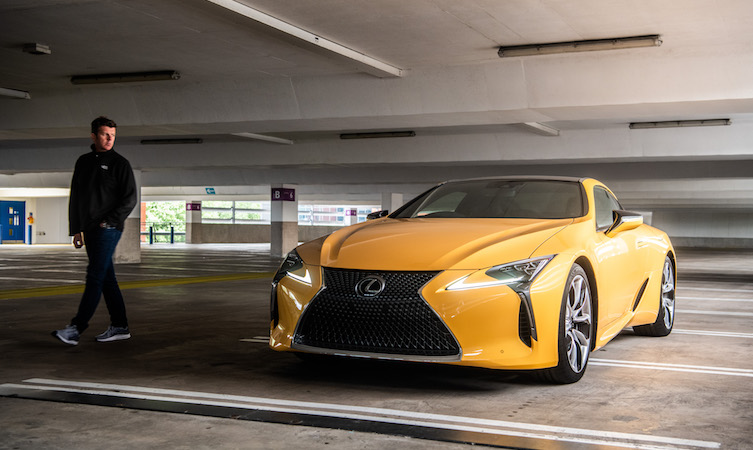 Lexus UK would like to thank Mark Higgins for taking the time to talk to us.