During development of the forthcoming Lexus RC range, chief engineer Eiichi Kusama had a very specific design in mind for the rear lenses on the car.
"I asked the team to make it look as if there is a sprinkle of precious stones within the lamp," he said. "I wanted it to be lush."
The design team responded by creating something never seen before in L-motif Lexus rear lenses. The tiny protrusions within the complex, concave-shapes of the reflector unit are point-lit in order to generate a radiant accent to the light. The effect, says Kusama, is enthralling and helps make the red illumination glisten seductively.
Of course, the carefully considered aesthetic in no way detracts from the primary function of the lamp unit in providing clear warning of brake activation, turning indications and general illumination.
The brake light, for instance, is designed to be visible from the side of the car so that anybody approaching from an oblique angle can see that it is slowing or has stopped. Meanwhile, the lighting is provided by LEDs because they last longer and illuminate faster than conventional bulbs.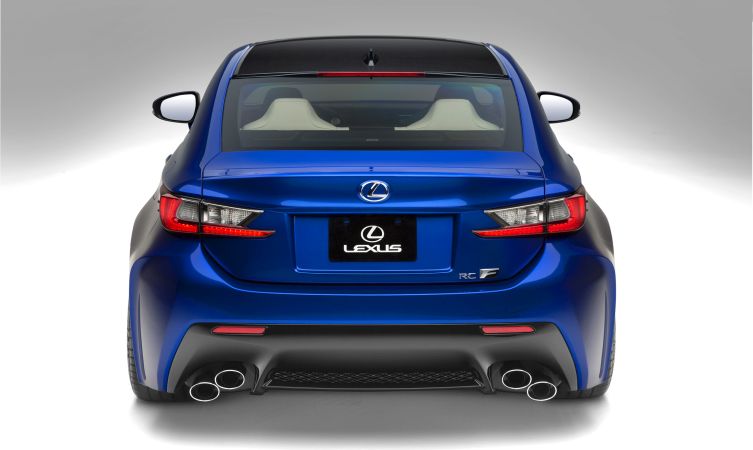 Kusama is quick to point out that the Lexus RC's rear lenses are just one aspect of the overall design of the back end, which is built to be both good-looking and performance-enhancing.
"The rear design is the character of the Lexus RC," he explains. "We were quite fussy with the whole section. You can see that the rear end is sharpened to allow air to flow smoothly from the roof. Design takes priority with the RC but we made sure to also pay close attention to the aerodynamics."
Learn more:
What are the fins on the side of the rear lenses for?