As the Lexus Design Award prepares to announce its 2023 finalists on 2 February, its first winner, Hideki Yoshimoto, explains how the award helped him build a successful international career, in a new short film giving insights into how the award helped him build a successful international career, and the unique opportunities it offers today's young designers.
Hideki Yoshimoto won the award in 2013 with INAHO, a distinctive lighting installation inspired by golden rice paddy fields moving in the wind. He went on to establish Tangent, a London-based design and engineering studio, working on projects for major international business clients.
What is the Lexus Design Award?
The annual Lexus Design Award aims to support and nurture young creators. Finalists are chosen for their original ideas contributing to a better tomorrow, while articulating the Lexus brand's three core principles — Anticipate, Innovate, and Captivate. The 2022 Award attracted 1,726 entries submitted by creators from 57 countries.
Reflecting on his experience and the unique opportunities the award offers today's young designers, Yoshimoto highlights the special value of being able to work with some of the world's best-respected and most experienced designers as mentors. Each year, the finalists are personally supported by a team of mentors who help them craft their concept into a design prototype.
Yoshimoto said: "The mentoring session was great and unique. Like most of the finalists, I was a student at the time and had never seen or experienced how a professional designer thinks or works. The uniqueness of the Lexus Design Award is that it gives the winner the opportunity to start their career. I started Tangent as a business in 2016, but in fact was using the name from 2013, so it was also born when I won the award.
My advice to the winners is to make use of the experience
"My advice to the winners is to make use of the experience. You are on the top-level stage of the design industry with many people looking at your ideas. Make the most of this achievement and the opportunity Lexus has given you."
Who designed the trophy for Lexus Design Award?
Hideki Yoshimoto now has a lasting legacy in the Lexus Design Award, having been commissioned to design a new trophy for the competition in 2020.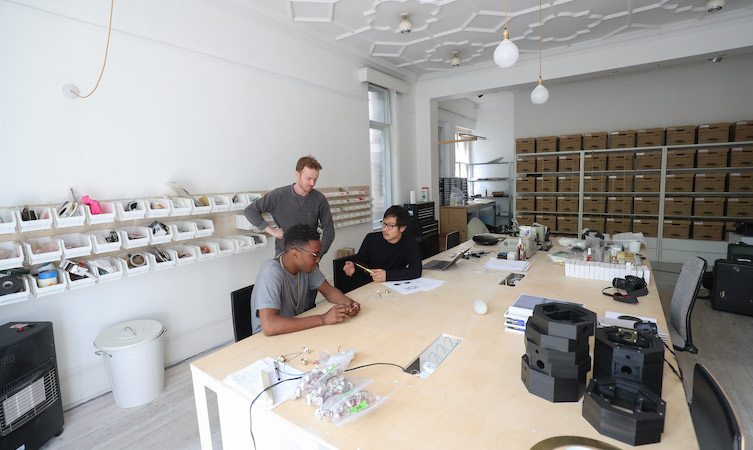 Lexus' interview with Hideki Yoshimoto from 2019
We caught up with Hideki Yoshimoto, in 2019 at Tangent's studios in Ealing to talk about his awards win, how it influenced his career and the inspiration behind his unique designs.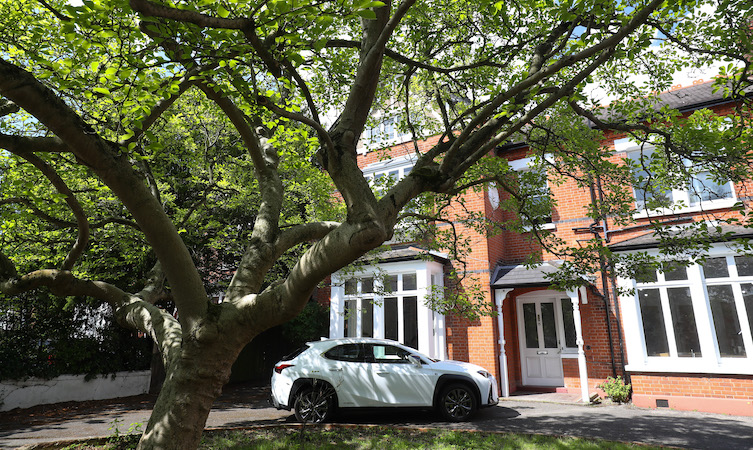 What prompted you to enter the Lexus Design Award?
Hideki Yoshimoto: In 2012, I heard about the Lexus Design Award through some friends at the Royal College of Art (RCA). The theme for this first year was motion, coincidentally the theme for my PhD was pulse and rhythm, which explored the value of repeated motion as an element of design.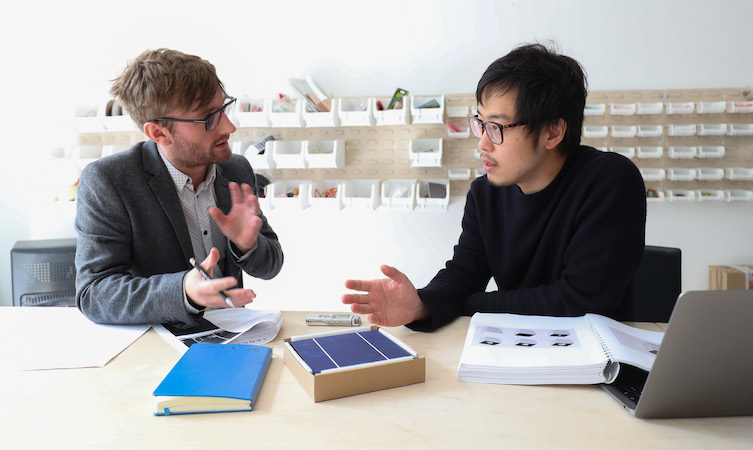 Before I entered, I was collaborating with a guy named Yoshinaka Ono. Inaho's initial idea was based on one of the experiments I was doing at RCA around organic motion. We got the seed of the idea from that. We then came up with the idea of trying to replicate swaying rice in paddy fields to demonstrate our mechanism.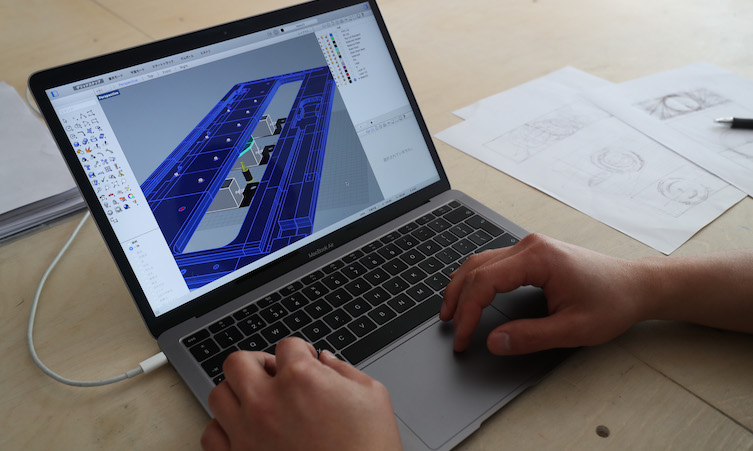 We continued to develop the idea and we applied for the award, submitting videos and initial designs. It looked completely different [to the finished prototype.
What were your mentoring sessions like?
We had our mentoring sessions with [awards mentor] Sam Hecht. He suggested some ideas, although interestingly we didn't take any of them! However, these chats were very important in encouraging our creative and critical thinking and guiding us through the design process. We spent a lot of time testing different materials and improving Inaho through trial and error.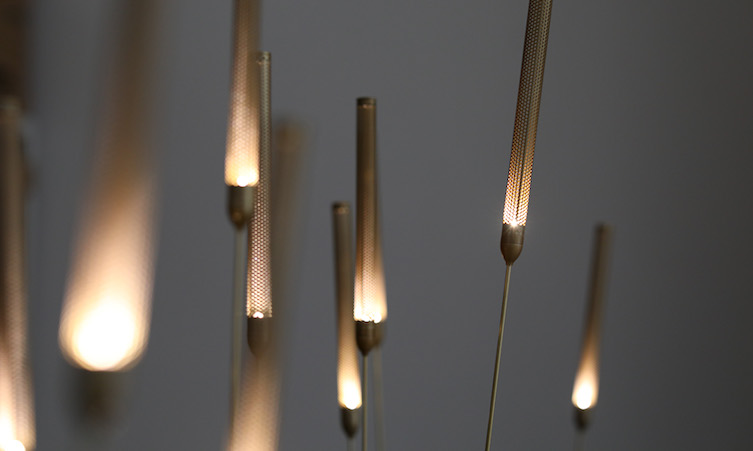 In terms of the head's design, Sam Hecht, Yoshinaka and myself were not agreeing over the design. So, I remember a couple of days before the deadline, I was building six different prototypes. Sam came to see them, and I had to convince him that my design was the right one to go for. In the end, he agreed.
How did the winning the Lexus Design Award help further your career?
At the time, I was a student and I didn't have any experience of working on big projects, or presenting my ideas in a competition with such a high standard of design. To win an award with a massive brand such as Lexus at Milan Design Week gave me a lot of exposure. Six years later we are doing big projects and commissions with brand such as Hermès, and collaborating on this exhibition, which is proof of how valuable the Lexus Design Award can be.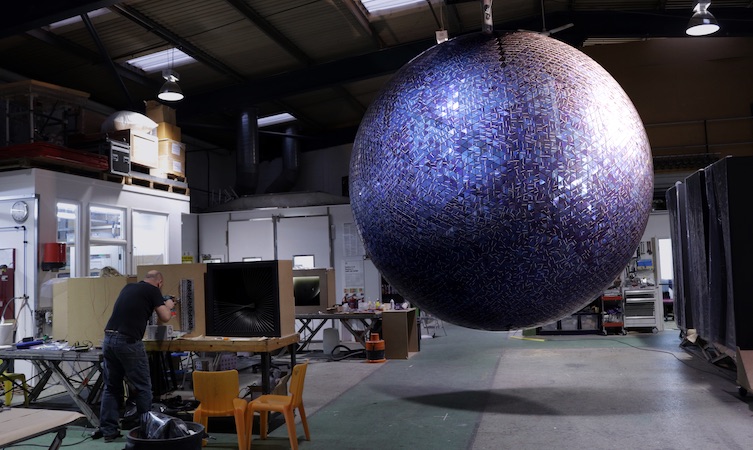 I still had a lot to prove after the award, but it certainly gave me the credentials and confidence to set up my own company. I also incorporated a lot of what I had learned from the award into my PhD.
What happened next?
After Milan in 2013, the Inaho design was invited to several shows, including Maison & Objet in Paris and Dubai Design Week, so it got exposure even after the award had taken place. This generated interest from people who wanted to buy it, so I set up Tangent in 2015.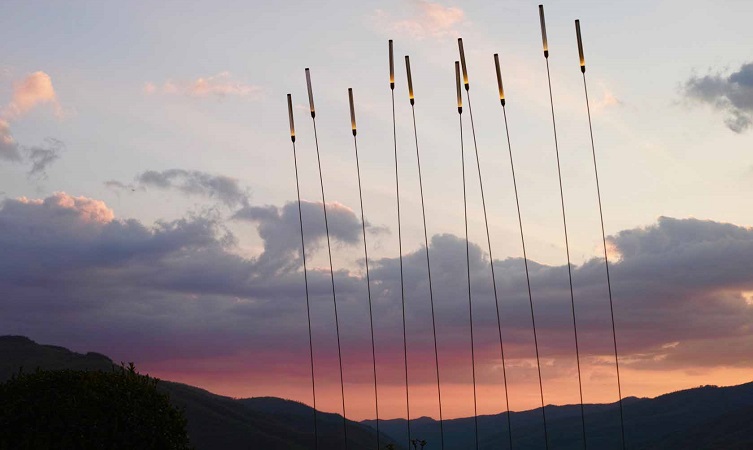 What inspires your designs?
Nature is something that I look to for inspiration. Culturally, respecting the natural world is something that the Japanese do almost instinctively. I think that nature is the most complicated thing that we can find in our world because it's full of interesting phenomena.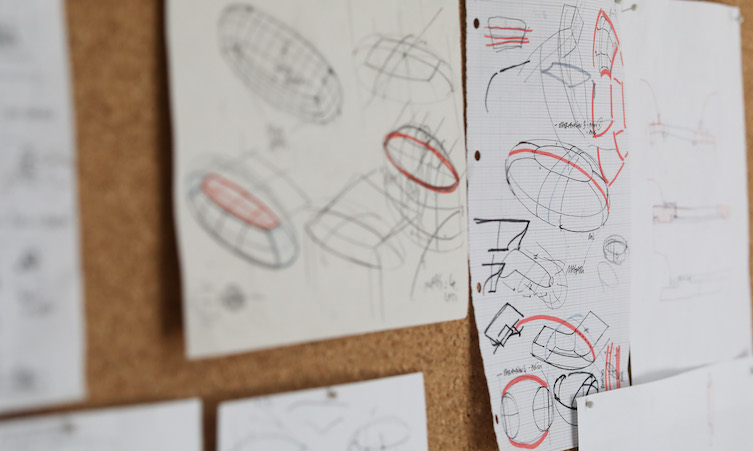 Motion is something I have always been interested in and is very important in my creations. I have a background in aerospace engineering and mechanical electronics, so technically I can create motion. This is something not many designers can do.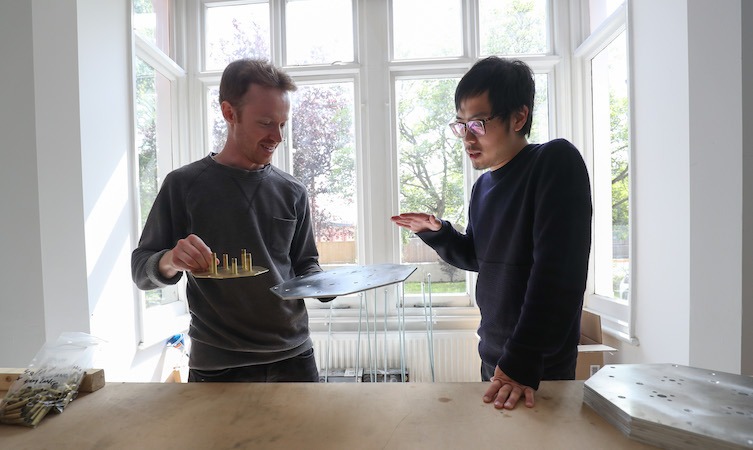 Pulsing and rhythmic repeated motion is very minimalist, and probably the most primitive kind of movement you can find. It's essentially the essence of many things, such as our heartbeat, our breathing, the seasons or the sea's waves.
Why did you decide to establish Tangent in London?
I like the city and the country, but what appeals to me most of all about London is the fact that I can meet a very diverse number of people. There are people from all over the world and many different backgrounds in London, and we don't have that to the same extent in Japan. All these different cultures make London, for me, more stimulating and more exciting.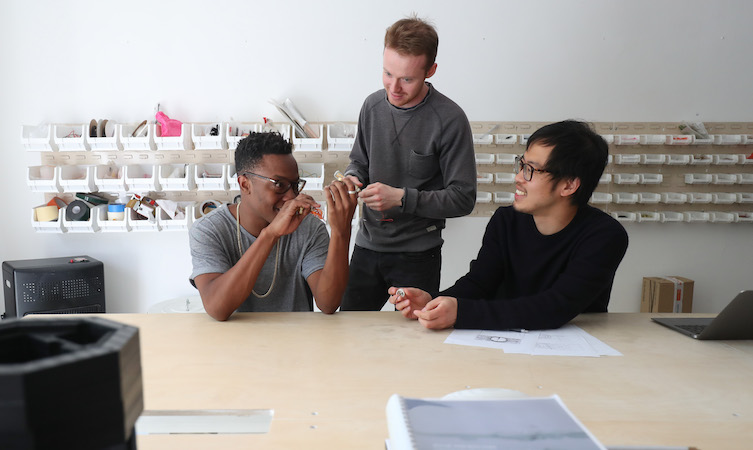 This is a benefit because Tangent is a bit like a group of freelancers rather than people with a full-time job. I tend to employ people with a certain expertise and skill set depending on the project that I am working on at the time. The team is always changing.
You drive a Lexus UX. What do you think of it as a piece of design?
It's very cool. In terms of exterior design, it looks sporty and aggressive, and you can really see the brave design element there. In contrast, once you get inside it feels like a friendly car, comfortable to sit in and easy to drive. The proportions are perfect for driving around town.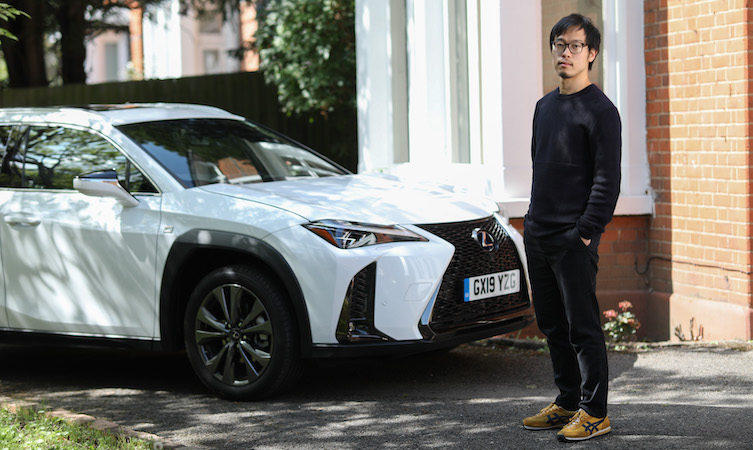 Are there any parallels between Lexus and Tangent?
I think the way that Tangent and Lexus look at everything from a global perspective [is a parallel]. We look at different markets and different influences for inspiration, and we don't just limit ourselves to Japan. Lexus originated from Japan but it's a global brand, and that's exactly what I aspire to create with Tangent.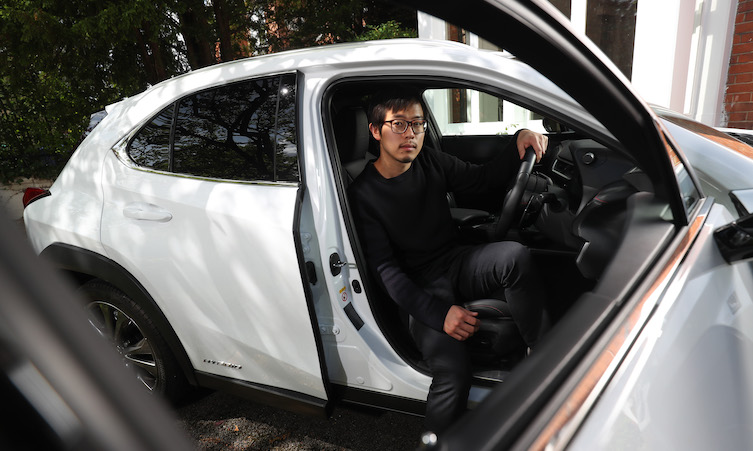 Of course, we do have Japanese influences in our designs, but that comes naturally and it is done in a subtle way. Solid engineering and brave design are also two values I want to have in my creations.
Inspired by Hideki Yoshimoto's story? Click here to enter the 2023 Lexus Design Awards.