From 14-22 September, Lexus will be sponsoring Tangent's showcase at the London Design Festival. The design engineering studio, founded by inaugural Lexus Design Award winner Hideki Yoshimoto, will display its full selection of lighting products and sculptures.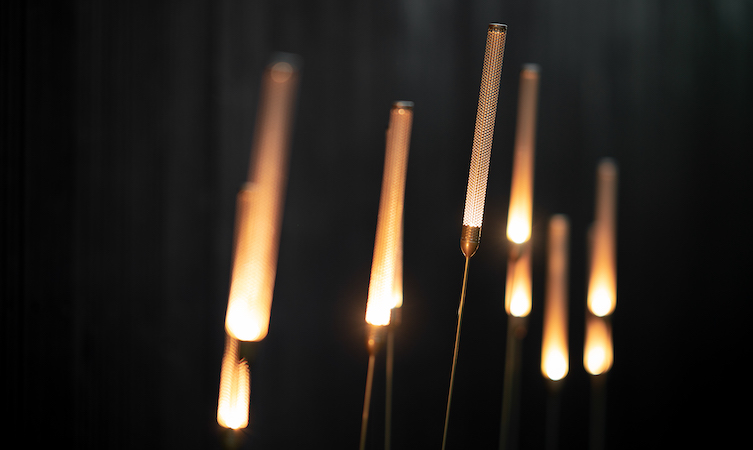 Read below about the pieces that will be on display. You can find them on the Paddington Central Design Route.
Inaho (2013)
The winner of the Lexus Design Award in 2013, Inaho is inspired by the subtle motion of golden ears of rice swaying gently in the breeze. This light installation casts luminous dots, reminiscent of grains of rice, through perforated tubes. Motion-detection sensors embedded in the base cause the stems to sway as a person passes by.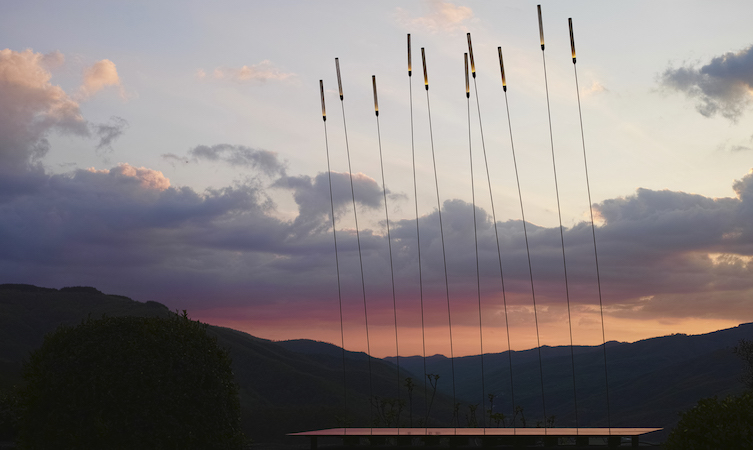 Oval (2018)
Oval is a coffee table containing an unconventional lighting effect mediated by liquid and air. Air bubbles rise rhythmically through a clear, viscous liquid and break a surface of dark silicone oil. LEDs set beneath the liquid illuminate the space through the bubbles.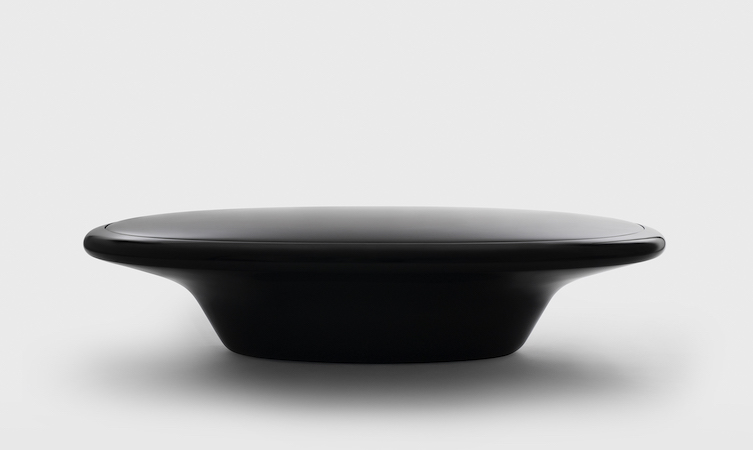 Hideki explains how he got the idea for this minimalist centrepiece: "The concept of using liquid and an air pump to make a mysterious bubble inside a table is as old as Inaho. In my second year at the Royal College of Art, I was still wondering about what the theme of my PhD was going to be."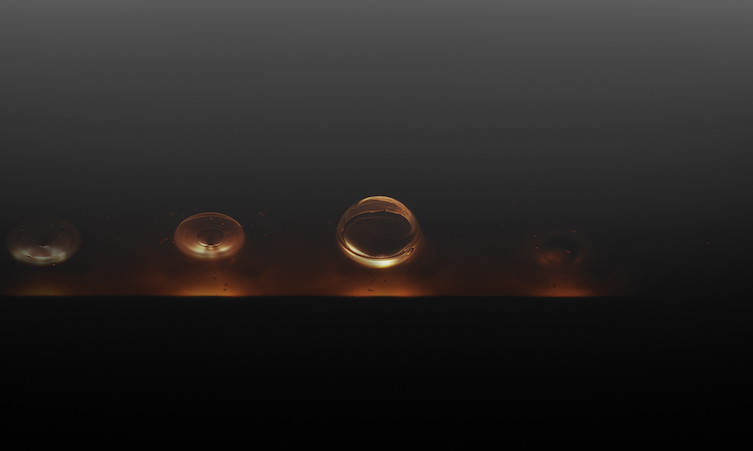 "So, I started performing lots of quick, basic experiments. One of them involved simply blowing air into some paint using a straw. I don't know why I decided to do that but the bubble it created interested me. I continued to develop this concept using different materials and liquids."
Amber (2018)
A pendant lamp in which in a LED circuit board is embedded in coloured resin. The light source, reminiscent of a gentle flame, diffuses into the surrounding darkness to create a smooth gradation. The elegant shape of these lights was created in collaboration with Italian designer Massimo Marolda.
Here (2019)
This impressive sculpture of planet earth, which is 3.5 metres in diameter, was one of the most challenging projects that the Tangent has undertaken. It was originally commissioned for the design brand Hermès for its exhibition at one of the world's most prestigious watch trade fairs, the Salon International de la Haute Horlogerie in Geneva.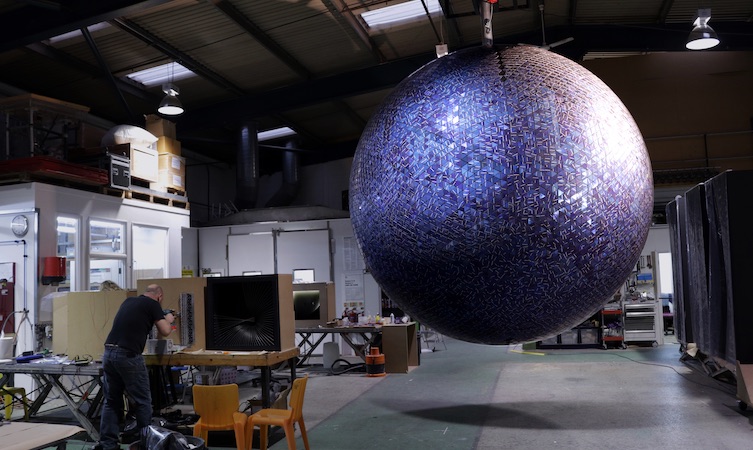 The sculpture is covered in 20,480 rectangular tiles of recycled solar cells. A very specific type was selected due to its complex texture and the way it reflected different shades of blue in different lights.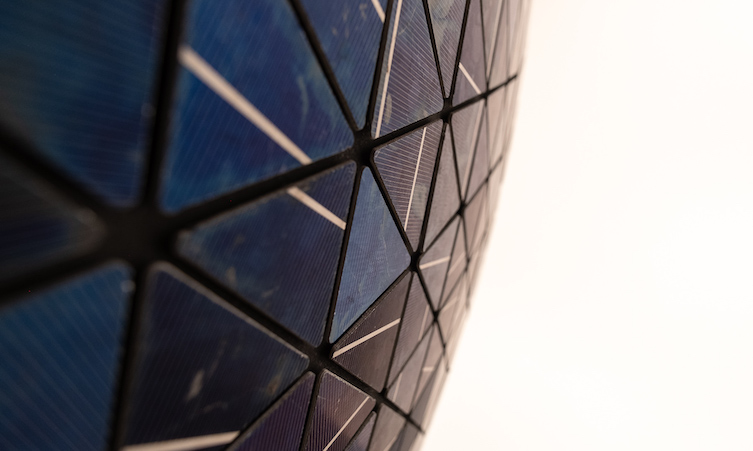 Obtaining and then working with these solar panels wasn't easy, as Hideki explains: "This type of solar cell is not used today, so it was extremely difficult to source. I took a month to find what I needed. I contacted 60 companies all over the world and, eventually, I found some in China. It was also difficult to cut them into triangles because they were so thin and fragile. Usually, we would use a laser to cut them, but because the material was reflective we couldn't do that.  We tried various methods but we came up with the idea of laminating them onto a sheet of aluminium to make them rigid, and then used a waterjet cutter."
Rise & Drift (2017)
Tangent submitted two product ideas to Venice-based glass manufacturer Wonderglass. Rise captures the impression of air bubbles rising through water in a cuboid composition of resin-embedded blown glass globes.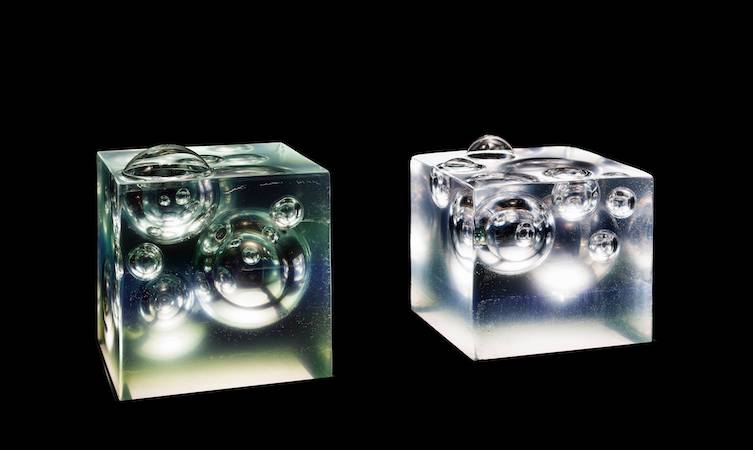 Meanwhile, Drift is produced by mixing three different blue pigments with transparent glass in a molten state. The result is a mesmerisingly complex pattern of blue shades reminiscent of water currents.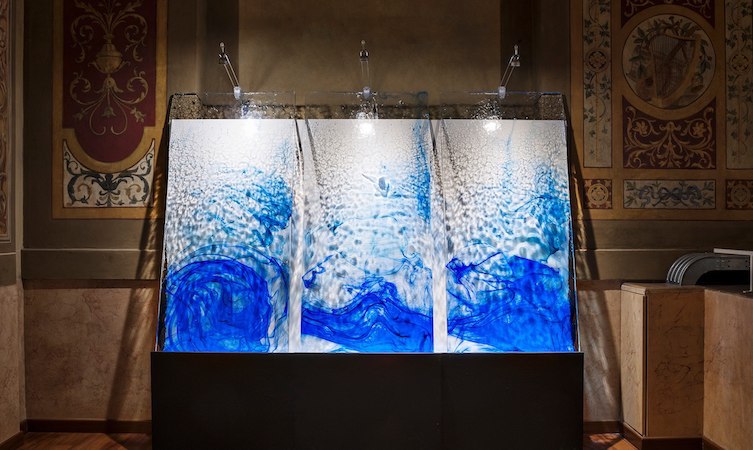 And not forgetting… the award-winning Lexus LC
Lexus will display its own piece of cutting-edge design at the exhibition: a Lexus LC 500h in Sonic Red paintwork. The LC has its own distinguished design history, having won the prestigious EyesOn Design Award at the North American International Auto Show.