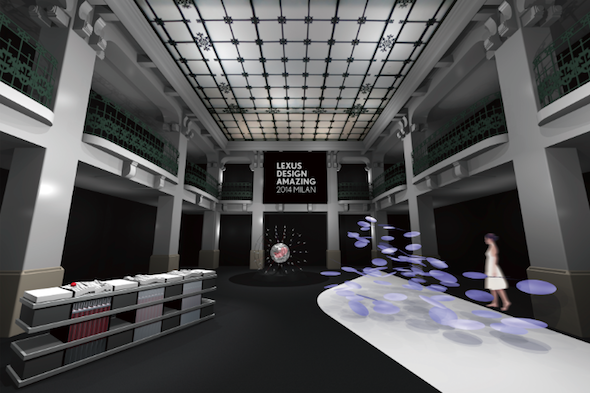 As a concept, Amazing in Motion expresses the essence of Lexus today and the inspiration behind impressive new models as the latest IS saloon and forthcoming RC and RC F coupes and NX crossover.
Adding vibrant new perspectives to the theme, a group of international designers have responded to Lexus's challenge to create installations that will form part of the company's Lexus Design Amazing presentation at this year's Milan Design Week in April.
Italian designer Fabio Novembre has produced We Dance, a concept that interprets life as a dance, with movement that links the dawn of life with the movements of the planets and galaxies.
New York-based Japanese designer Nao Tamura will present Interconnection, a work which uses natural motion to explore man's interdependent relationship with nature.
The MIT Media Lab, led by Professor Hiroshi Ishii, has created TRANSFORM, a fusion of technology and design which aims to inspire viewers by transforming pieces of static furniture into dynamic machines.
The installations will be on public view together with the winning entries in this year's Lexus Design Award – including the work of British designer James Fox – at the Circolo Filologico Milanese from April 8th to 13th.