With Milan Design Week all wrapped up for another year, we take a look back at some of this year's highlights from behind-the-scenes at the Lexus installation and the Lexus Design Award 2016.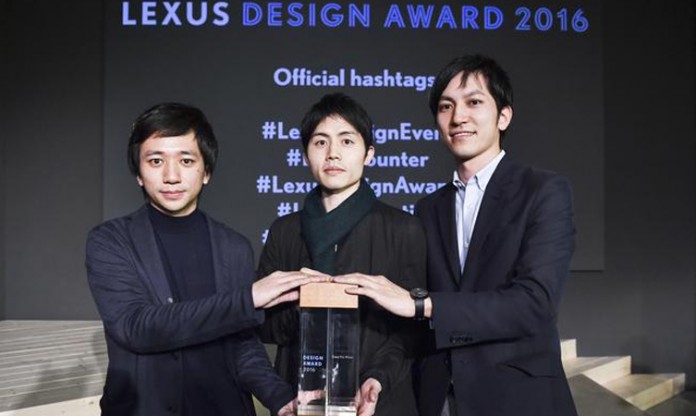 The Food
Yoji Tokuyoshi set out to capture the spirit of a car's design and technology in the taste of a dish, as part of Lexus's An Encounter with Anticipation presentation at Milan Design Week.
The culinary skills of the multi-Michelin star-winning chef perfectly complemented the physical designs of the installation, crafted by the design studio Formafantasma.
Embracing Lexus's theme of "anticipation" for this year's show, Tokuyoshi focused on the fact that the only waste product produced by the fuel cell technology is water. He also sought to capture the spirit of Omotenashi, the finest qualities of Japanese hospitality that Lexus references in the design of its luxury vehicles.
The first tasting experience Lexus' visitors enjoyed was Buoyancy, which expressed the energy in water, both to sustain life and to carry objects over vast distances. The dish used water and a floating herbal leaf to deliver a surprising taste sensation.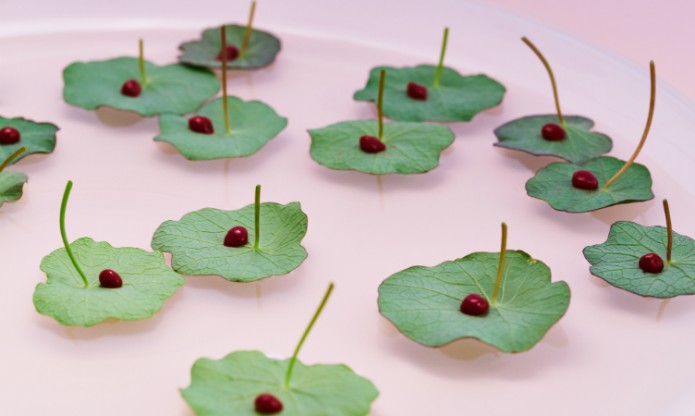 Tokuyoshi's second creation for Lexus was Transparency. He used ingredients to produce a dish that can serve as a metaphor for something that might be seen, or remain imperceptible, depending on the viewer's perspective. What might appear at first to be a clear soup in fact delivered a uniquely delightful taste experience for the palate, via a mandarin jelly hidden within the delicate fish broth. "I like playing with people, making them surprised" said Tokuyoshi, "That's what I do at Cucina Italiana Contaminata [his Michelin-starred restaurant]".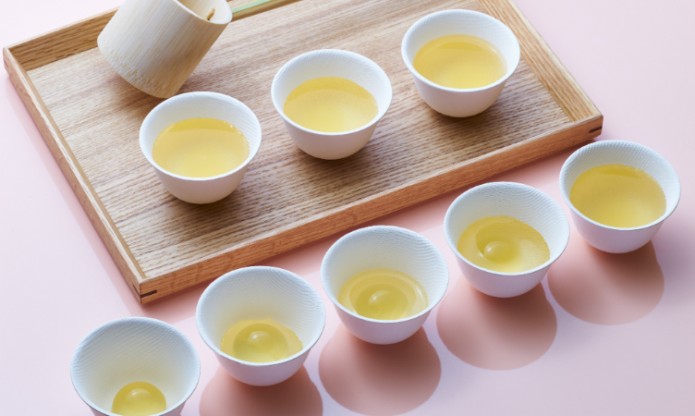 The Installation
There were three individual installations to be experienced as part of An Encounter with Anticipation. The most experimental space featured three kinetic steel pieces, slowly moving in synergy. These were powered by a similar hydrogen cell technology to the one used by Lexus in the LF-FC concept.
For the second installation, Formafantasma paired Lexus DNA with Japanese textile and architectural traditions. This created a dramatic illusion of an LF-FC concept car appearing in slow motion from within white threads.
The third installation used the same Japanese lacquering technique applied to the LF-FC concept car, but Formafantasma instead applied this to 16 geometric chairs, positioned as an entrance or meeting point.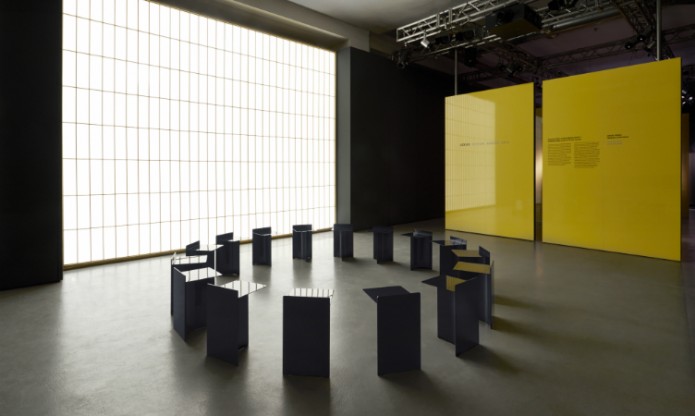 Read more: Yoji Tokuyoshi adds taste to Lexus at Milan Design Week
Read more: Five things not to miss at Milan Design Week 2016
Read more: Lexus and Formafantasma prepare for Milan Design Week
Read more: AMAM wins Lexus Design Award 2016 with Agar Plasticity