'The adrenalin is why I enjoy this job', says Angela Hartnett. 'I don't like quiet times in a restaurant; I prefer it when you're about to head into a busy service. The pressure is there as soon as the first order comes through. Then the orders keep coming for the next four hours, and you have to get every single one to the same high level. That's the buzz.
'Reaching that point takes a lot of work. You have to set up, then make sure timings are correct so people aren't waiting, you're not rushing or running out of things, and everything goes out consistently. But when you and your team are really in the Zone, and there are no major hiccups, you rattle through them – cooking, cooking, serving, cooking – until you look up and realise it's ten o'clock…'
We usually associate the phrase 'in the Zone' with sport but it's the home of genius in any field: where artists are at their most creative, where musicians produce their most sublime performances, where scientists make their breakthroughs. It is a blissful state where all internal chatter disappears and we go with the flow. Add pressure to the mix and the sensation soars even higher – and it can happen to people working anywhere from schools to hospitals to kitchens.
Read more 'In The Zone' stories
Angela Hartnett is a Michelin-starred chef who runs four London eateries including Mayfair's Murano. Italian food has been in her blood ever since she grew up cooking home-made pasta and roasts with her Italian grandmother. She then honed her skills working in restaurants everywhere from Cambridge to Barbados – before one day in her mid-twenties she walked into Gordon Ramsay's Aubergine…
Kitchens are hot, uncomfortable and tiring places to work yet this was a true baptism of fire. A year of 7am-to-midnight shifts, six days a week, cemented the work ethic needed to make it in this frenetic industry. It was also the start of 17 years of working alongside Ramsay. 'Consistency' has been Hartnett's buzzword ever since.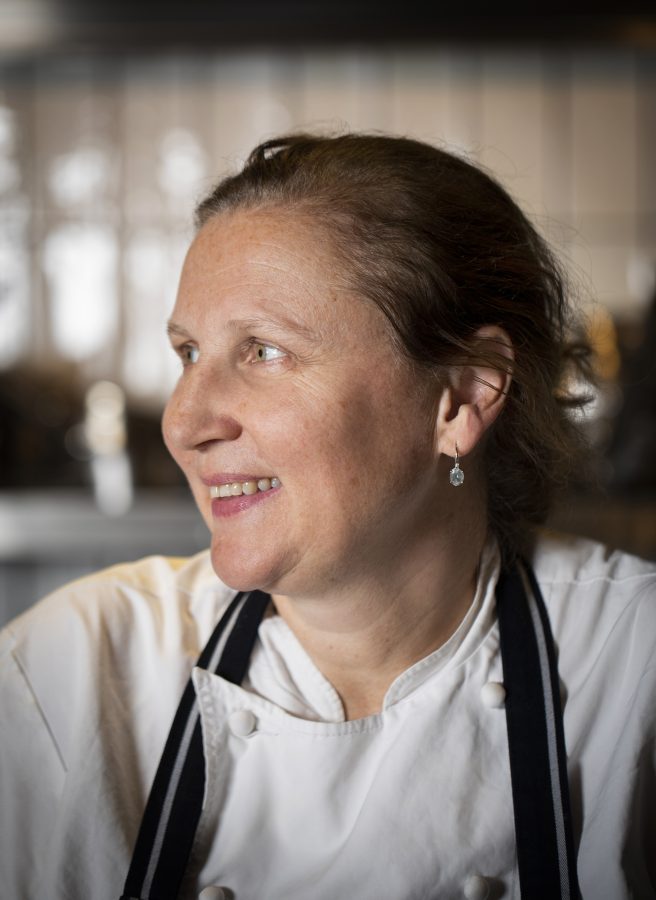 'This was Gordon's first restaurant and there was great energy and drive,' she smiles. 'The main thing he drove into us was consistency. It was about testing and tasting and checking and double-checking. If it wasn't right you didn't send it.
'I still live by that. Halfway through a service I tell the guys: "We're doing well, great food, keep it up, keep the adrenalin…" You need that encouragement because as soon as you relax, things start to go wrong. If it's late and winding down, it's like the last minutes of a football game. Everything can still change. So I always tell young cooks the last table in the restaurant is just as important as the first.'
"The orders keep coming for the next four hours, and you have to get every single one to the same high level. That's the buzz."

Angela Hartnett
A self-confessed food-lover, Hartnett is always on the lookout for fresh ideas and new ways of combining flavours – while acknowledging the great dishes are classics for a reason. Her overall approach echoes the gradual learning process of Japan's Takumi craftspeople, who take decades to hone their craft.
'What's wonderful about our industry is that learning is constant as styles of food and different cuisines develop,' she says. 'So I always feel I'm learning, especially when new chefs arrive bringing ideas from other kitchens. We regularly change our menus, often to follow seasons – whether it's game or summer fruits and berries.
'But there are core flavour matches that will always work: basil goes with tomatoes and lamb goes with mint. And you don't mess with a crème brûlée – a cooked cream desert with caramelised sugar on top. That's what makes it a great dish, so don't try to be clever with it or flavour it differently.'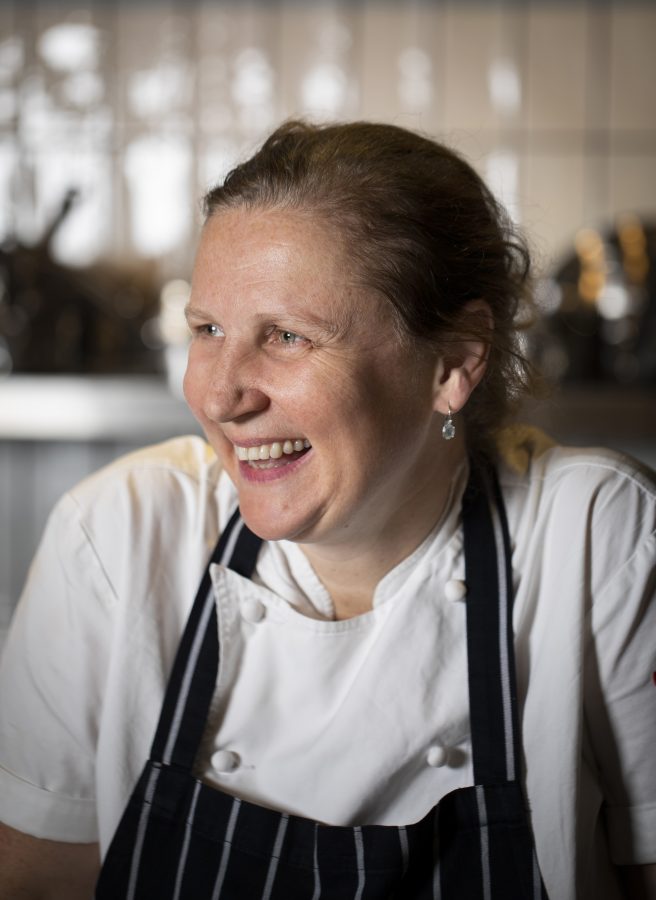 If only food was the only variable… This is a business of long hours and hard work, and Hartnett has learned how important it is to understand the lives of her employees. If anything this education on 'people' has been the most challenging of all – not least riding the rollercoaster of lockdowns and restrictions dumped on the entire hospitality industry over the past year.
'Only 20 percent of running a good restaurant is about food,' insists Angela Hartnett. 'People management and organisation are 80 percent of it. You're only as good as the people you employ. So you have to trust that your head chefs and managers believe in your values and understand your principles, because you can't be everywhere 24-7.
'You can't tell people to do things you're not prepared to do yourself either, so it's important to get your hands dirty. Because the business is now in such a precarious state I do services every day. We've had to make people redundant, and if you do that you have to lead from the top. It's also critical that people can come and talk to you. If anyone's going home to a bedsit with a leaky flat above them, they won't be in a great frame of mind. So I always say my phone's never off if you need me.'
Angela Hartnett herself is no stranger to major gambles, after borrowing against her house to buy Murano. 'That makes you focus,' she deadpans.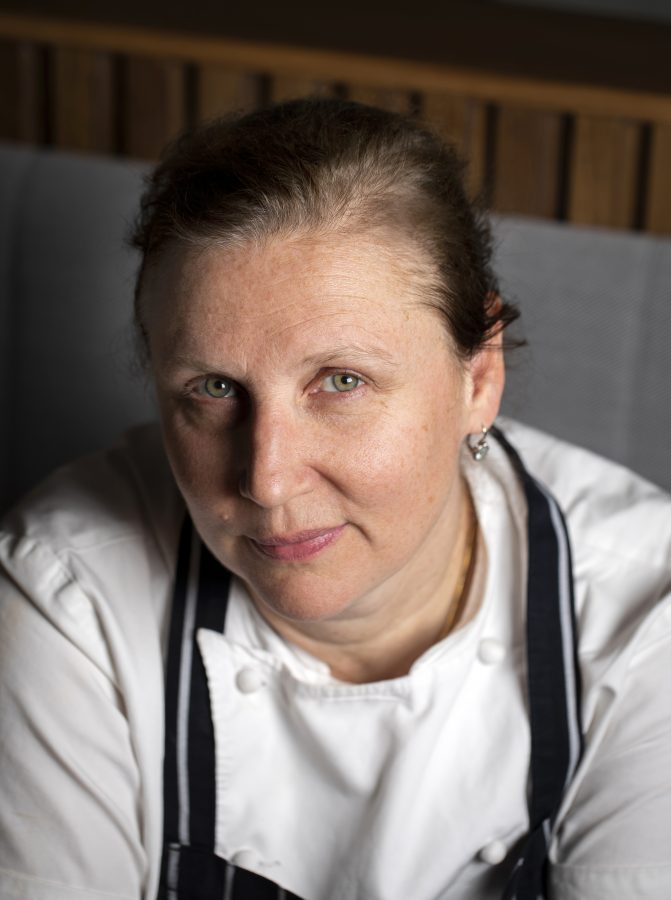 Having found her own mentor in Ramsay, Hartnett has gone on to play a similar role for countless young chefs. She insists they should stick with any kitchen for an entire year to understand seasonal variations. Then, like many competitive fields, the finest performances come when you put your heart and soul into what you do.
'I've been very lucky that things worked out well for me,' adds Hartnett. 'So I like to give back, support the industry and help the next generation.
'It doesn't need to be about Michelin stars, but whatever you are cooking you need to try to be the best at it. You have to care that your burger is going to be the best burger anyone's ever going to taste. Then you have to make sure you hit your level time after time – whether it's the best service or great coffee. The moment you stop caring is the time you shouldn't have an apron on…'
Clyde Brolin is the author of In The Zone: How Champions Think and Win Big
All images were taken by John Carey