Representing the finest in Lexus craftsmanship, technology and performance, the new and highly anticipated Lexus LC Convertible has arrived in the UK. We believe it takes our flagship coupe into a whole new dimension and will offer owners an unrivalled luxury experience.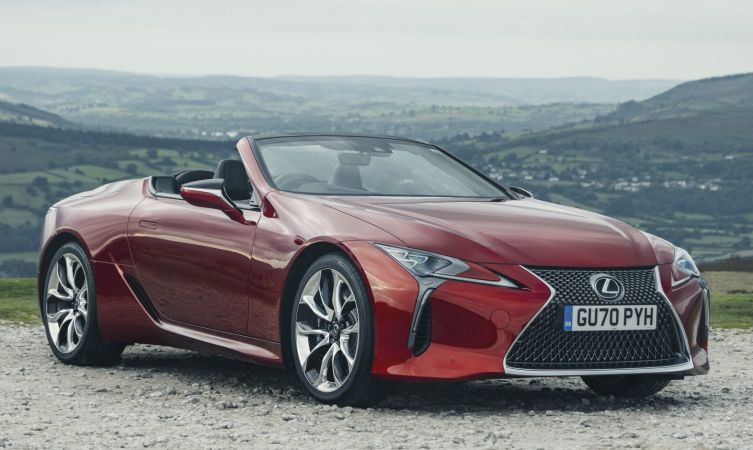 But don't just take our word for it. Below are direct quotations from the LC Convertible reviews written by UK journalists following their first drives, right here in the UK. You can click on the bold type to be taken through to the full online review.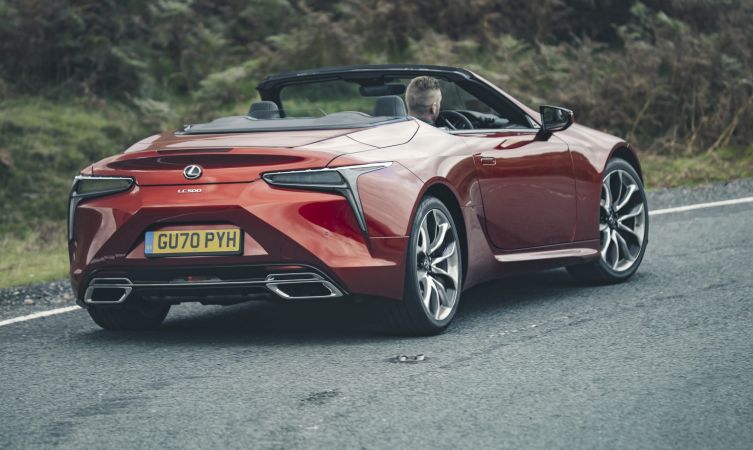 Lexus LC Convertible reviews: Auto Express
"The fabric hood is neat and does nothing to detract from the LC's striking lines. Indeed, once the roof is lowered the look is arguably even cleaner and more sophisticated, with an imposing rear deck.
Lexus has delivered a car that can stir emotions
"The engine is a gloriously smooth and, when you want it to be, extremely sonorous motor. If anything, Lexus has done rather too good a job of soundproofing the fabric roof. [But] that changes when you open the interior to the elements. Suddenly you're aware of an enjoyable growl at low revs… and, beyond around 4,000rpm, a proper roar.
"The LC 500 Convertible proves that as well as rock-solid reliability and an outstanding dealer network, Lexus has… learned how to deliver a car that can stir emotions."
Review score: 4.5/5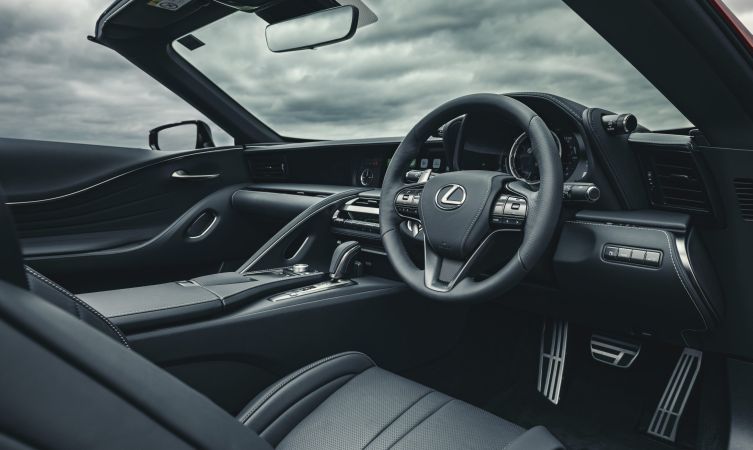 Lexus LC Convertible reviews: CAR
"It's a bit of a stunner, isn't it? The fabric roof is fairly complex but when raised it looks perfectly integrated. When lowered, there's a distinctive upkick to the window line that raises the rear deck behind the passenger compartment. It's very effective.
The LC Convertible is a wonderful achievement
"There's 457bhp on offer, with… the sort of response you only get from a naturally aspirated powerplant. The noise itself is great, too, and… if you want more volume, you'll just have to shift down a few ratios on the 10-speed auto and put your foot down.
"The majority of the time you'll settle into a sumptuously upholstered (and reassuringly low-mounted) sports seat and enjoy a spectacularly good grand touring experience. Material and build quality is peerless, with not a vibration or rattle to be felt even on poor surfaces.
"The LC Convertible is a wonderful achievement. It's a Lexus worth getting excited about, with a glorious engine, stunning styling and all the hallmarks unique to Lexus ownership."
Review score: 4/5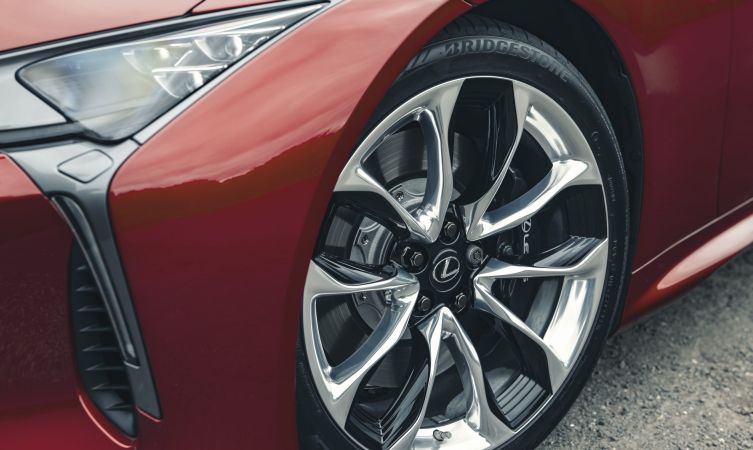 Lexus LC Convertible reviews: Car Enthusiast
"Taking a car as striking and elegant as the LC coupe and giving it a retractable fabric roof was always going to be a risky business in terms of the ensuing aesthetics, but kudos to Lexus's designers. [The LC Convertible] looks sensational.. and has the sort of presence that'll stop traffic on the M25. When you're driving it in Yorkshire.
One of our favourite cars to ever issue forth from Japan
"[It] seems to concede precious little dynamic ground to the coupe. Get the LC Convertible into a flowing, smooth groove and you'll be genuinely revelling in wonderful steering [and] highly impressive body control. It's also still imperious in the extreme for refinement, as the ride quality in Comfort mode is exquisite.
"When it comes to the sonic treats on offer… what you're listening to as the V8 spools out in its divine fashion is one of the purest soundtracks we can think of in modern motoring. Aside from the hyper-rare and mega-expensive LFA, the [LC Convertible is the] finest thing that Lexus has ever put in one of its showrooms."
Review score: 5/5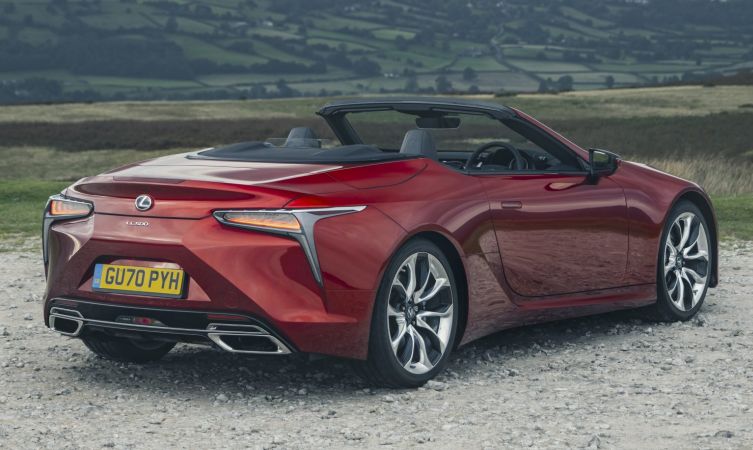 Lexus LC Convertible reviews: Evo
"The LC immediately feels resolved. [It] rides with superb sophistication, gliding over sharp road intrusions with impressive wheel control… and feels more connected to the surface. Turn up the pace… and there's still a playfulness to the chassis that's encouraged by the deftly calibrated limited-slip differential.
This feels like a real halo product
"Get into a groove with the LC and it flows beautifully; keep the engine on the boil, enjoy its barks… as you rip up and down the ratios, pour the car into bends and slyly overdrive the rear axle. The coupe's balance and playful energy is still there, but the convertible has a different character.
"It's the specialised components that make this feel like a real halo product. Elements like the beautifully damped volume knob, intricate interior door handles and even the glove box release feel superb, beyond Bentley levels of luxury even."
Review score: 4/5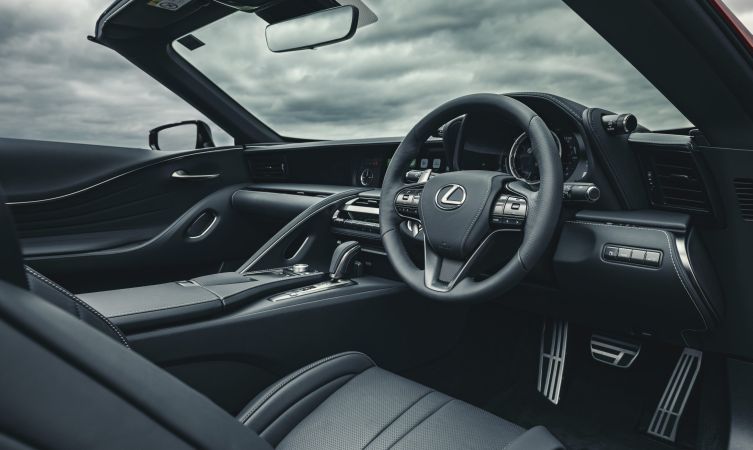 Lexus LC Convertible reviews: Top Gear
"The experience of going down the road in one of these idiosyncratic masterpieces is one of the motoring treats of 2020. This is a machine to be savoured, lusted after, and worshipped. Very soon, they simply won't be allowed to make 'em like this any more.
Fair warning: you may be about to fall deeply in love
"Style, comfort and exclusivity. That's what the LC 500 Convertible is all about. Everything you touch sets the tone this is a car to be stroked along at a reasonable lick, not pointed at the horizon and thrashed for all it's worth.
"The LC is a delight to pour down a road. The steering has a beautifully pinpoint weighting that exactly matches the character of the drivetrain. You flow around bends, marvelling at Lexus's success in fitting 21-inch rims that don't wreck the ride quality. There's no buffeting to speak of… and there's not a hint of flutter or flap when [the roof is] raised. This is a properly thorough soft-topping exercise.
"Lexus blends art, science, lux and a heart-melting exhaust note to create one of 2020's most loveable cars. You should respect the bloody-minded perfectionism that made this flagship happen."
Review score: 9/10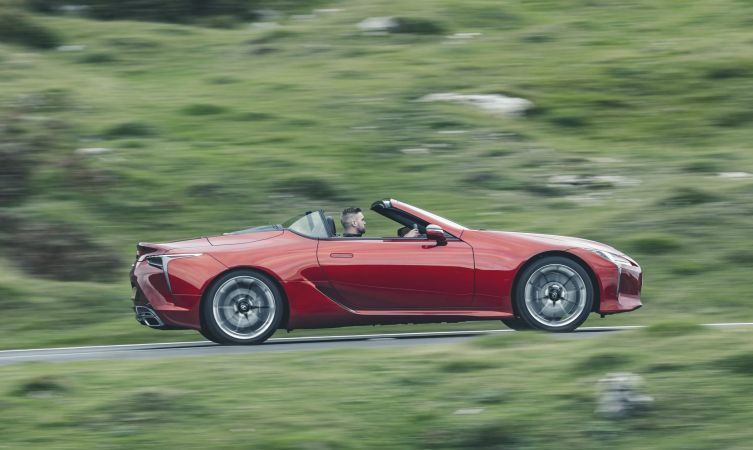 Lexus LC Convertible reviews: Autocar
"This… happens to be the first Lexus ever to use a folding soft-top. The roof mechanism itself is reasonably quick and operates at road-speeds of up to 30mph. The LC's cabin is otherwise unchanged… but what a cabin this is. The interplay between curves, planes and hard angles feels likeably and exotically different to anything European.
It remains conspicuously well-balanced
"On the move… convertible life does suit the LC's demeanour. [It] remains conspicuously well-balanced and changes direction neatly. The car's strength is that it's such an affable cruiser. Let the miles go by and enjoy the glorious intake roar of the V8.
"Changes [Lexus] has made to suspension bushing and damper rates has… helped elevate the LC's credibility as a GT car, and it should be seen as such. The LC still drops jaws and the convertible roof gives the experience another dimension."
Review score: 3.5/5
Learn more: LC Convertible – making it beautiful, making it work