We've searched the web for the best stories from the World of Lexus that might have passed you by. This month's collection of stories includes the RC F GT3 winning in the IMSA championship and an aviation-inspired LC 500. 
Intrigued to find out more? Then scroll down to read the five best stories which you might have missed in November. If you are not yet caught up on October's 'World of Lexus' then click the link here. 
Lexus LC 500 Aviation Edition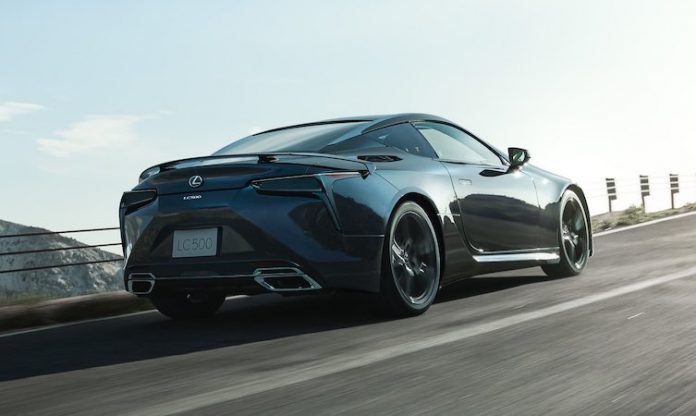 Owning a Lexus LC 500 is already a very special occasion. You can't fail to admire its beautiful creases and curves, revelling in its V8 power and grand-touring abilities. However, if you feel like the LC 500 is not quite rare and exclusive enough then look no further than the LC Aviation Special Edition.  
Limited to just 70 units for the Japanese market only (all have which have been sold in under two weeks) and costing roughly £108,720 (15 million yen), this Aviation special edition is designed to "express the functional beauty and strength of aerodynamics that allows you to dance in the sky at will". The main difference is the noticeable addition of a carbon fibre rear wing, which was developed in collaboration with championship aerobatic pilot Yoshihide Muroya. 
Inside, the interior receives a unique new colour, 'Aviation Black', while Alcantara is used throughout, featuring on surfaces that often come into contact with the skin such as the centre console, door armrests, steering wheel and shift knob.  
Lexus RC F GT3 IMSA 2020 season round-up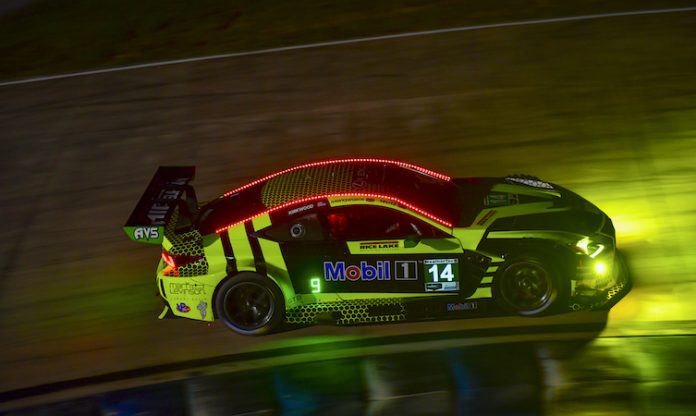 Lexus rounded out its 2020 IMSA championship at the 12 Hours of Sebring, but sadly things didn't go to plan with both RC F GT3's suffering damage. Just three hours into the race, both cars were running first and second in the GTD class when they hit oil at Turn 17 and spun into the tyre barrier. 
Despite heading to the pits for repairs, only the #12 RC F GT3 managed to return to the track, with the #14 car deemed too badly damaged. This meant that the cars finished 10th and 13th respectively. However, despite this unfortunate result, Lexus still managed to end the championship on a high in a season like no other due to on-going coronavirus pandemic heavily impacting the race calendar and fan attendance. 
Lexus managed to finish third in the IMSA GTD Manufacturer's Championship, thanks to four wins, seven podium finishes and five pole positions. However, the real triumph was the #14 RC F GT3, driven by Jack Hawksworth and Aaron Telitz, which managed to win the 2020 IMSA Sprint Cup Championship.  
Lexus LS body kit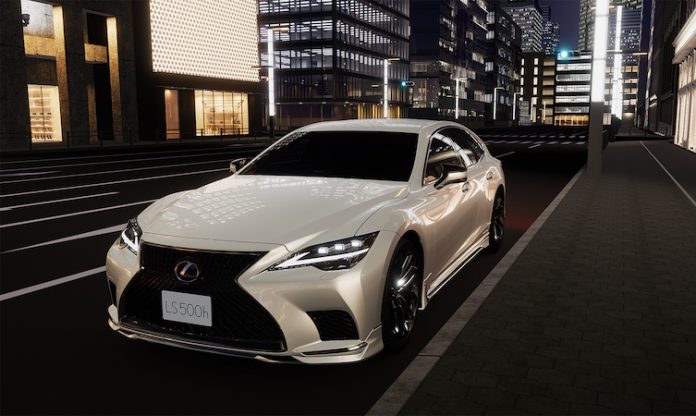 The 2021 Lexus LS is still red hot off the press, but already Japanese tuning company Modellista from giving the luxury limo a makeover. Given that the LS is the flagship Lexus model, giving it a body kit might seem a little odd but fear not as Modellista has managed to pull off a subtle yet tasteful transformation for the car. No massive flared arches or bonnet scoops here, just a restrained front spoiler, side skirts and rear diffuser, coupled with two 21-inch forged alloy wheel options.  
As the modifications are only limited to the exterior, the LS still retains its high-quality interior, complete with the latest generation 12.3-inch touchscreen multimedia system with built-in smartphone integration via Apple CarPlay and Android Auto, a brand-new feature for the 2021 model. 
Sadly, this body kit is not destined for the UK, or Europe even as it is for the Japanese market only, and while prices have not yet been announced it is expected that this won't be a cheap addition to your luxury limousine. 
Liberty Walk Lexus LC 500
 
Liberty Walk is famed for transforming Japanese sports and supercars into head-turning, low-riding cruisers. And now they have turned their attention to the LC. Unlike other companies who have tinkered with the car, Liberty Walk has made sure that this LC looks like none other on the road. Subtle isn't in their vocabulary.  
Liberty Walk has added its own front splitter, side skirts, unbelievable flared wheel arches, a carbon fibre rear diffuser, a ducktail rear spoiler and a set of quad exhaust pipes to give the LC its unique look. While arguably the bodykit takes away some of the LC's elegance, it has certainly gained some serious drama.  
To help fill those massively flared arches, Liberty Walk has given the LC a new set of wheels and tyres, which sit comfortably on the brand-new air suspension, which gives the LC it's 'low rider' stance. But don't worry, the air suspension is operatable on the move meaning there should no issues when you encounter your first pothole or speedbump. 
L
exus
V8-powered Toyota Corolla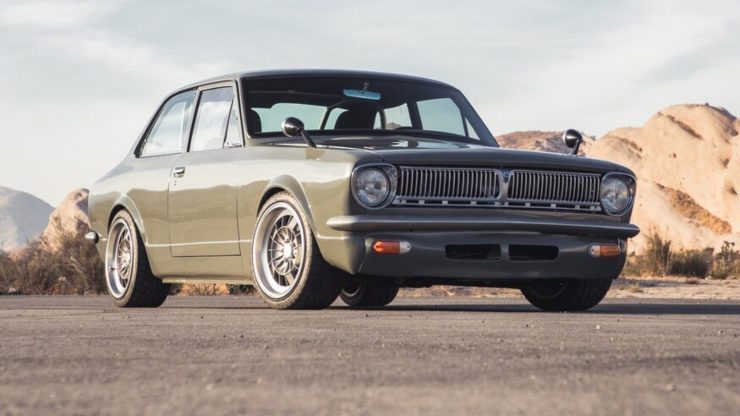 Although Lexus and Toyota are sister brands, they rarely cross paths in the automotive world.  You'd think being aimed at different markets would prevent any collaborations but luckily one such example has occurred, in the most unusual of ways. 
This 1969 Toyota Corolla may seem like a simple restoration build, but underneath lies a few surprises borrowed from an unlikely source. Built by renowned racer and tuner Ryan Millen, this Corolla features the 5.0-litre naturally aspirated V8 from the IS F saloon. The engine isn't the only part taken from the IS F, as the transmission and entire chassis have been transplanted (albeit with some slight adjustments). To accommodate the new chassis, the Corolla body had to be cut in half, making it 11 inches wider and 3 inches longer, plus shortening the chassis by a whopping 14 inches. 
The total cost for all this hard work? Well, somewhere north of $250,000, which is quite the lump of money when you consider that you can purchase the jaw-droppingly beautiful Lexus LC for less than that. But considering this is a unique one-off that is guaranteed to turn heads, you could argue that it is money well spent.  
Image Credit: MotorTrend