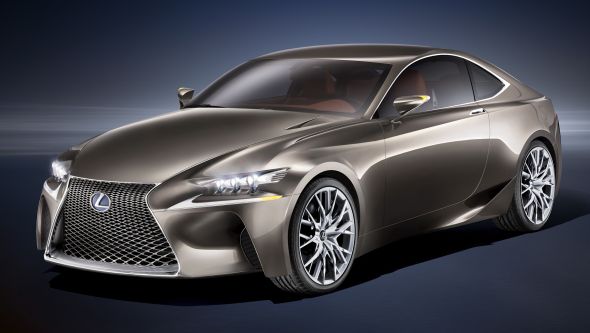 The Lexus LF-CC Concept was unveiled at the 2012 Paris Motor Show, where its angular lines and bold 'spindle' grille caught the attention of the motoring press and public alike.
A mid-size coupe, LF-CC was developed to showcase the latest evolution of Lexus's L-finesse design language, as well as providing design cues for the recently-launched Lexus IS compact executive, and paving the way for the introduction of a new Lexus coupe.
In the new IS, the influence of the LF-CC's design is plain to see. Neat details such as the independent Lexus 'L' motif daytime running lights, large spindle grille, pronounced belt line and narrow, upswept rear lenses, have made the successful transition from concept to production.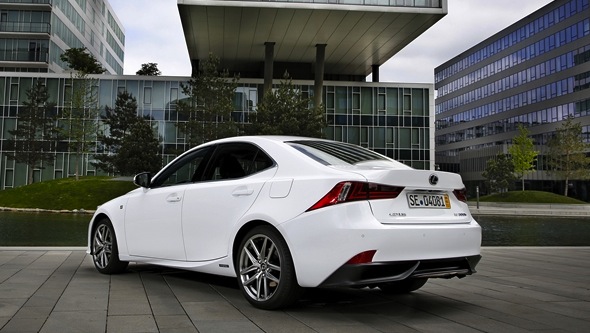 Innovation is the beating heart of the LF-CC, and nowhere is this more apparent than inside. The concept is equipped with some seriously impressive technology, some of which has already begun to appear on Lexus production models.
At its unveiling, LF-CC provided a tantalising first glimpse at future Lexus cabins – more driver-focused ergonomics debuted, alongside the latest incarnation of Lexus' advanced human-machine interface (HMI) system. Controls for a number of vehicle functions are located immediately around the driver's seat, and the orange and blue dashboard is divided into two zones; an upper Display Zone and a lower Operation Zone.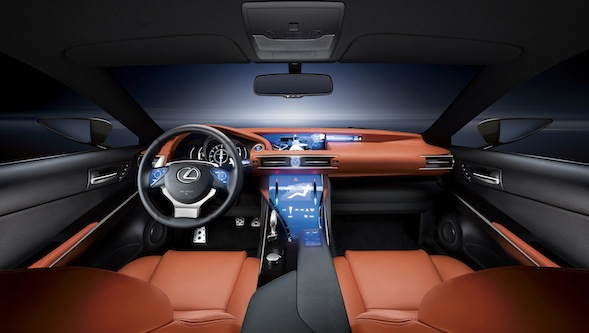 In the Display Zone, a state-of-the-art multi-display screen is positioned for at-a-glance viewing, while the Operation Zone comprises a newly-designed shift lever and a touchpad display that allows occupants to control a range of vehicle functions remotely. Touch-sensitive electrostatic controls for the cabin temperature also feature – it's a high-tech touch that can be found on the new IS.
HMI forms part of the Progressive Luxury that is a blueprint for future Lexus cabin layouts. Progressive Luxury is defined by three main elements: 1) A Lexus must be personally rewarding for driver and passenger; 2) The design must be intelligent and innovative; and 3) Lexus vehicles must provide socially and environmentally responsible solutions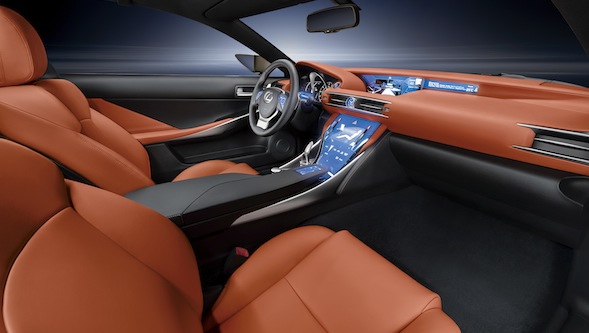 The latest evolution of HMI and progressive luxury can be seen in the LF-NX crossover concept, revealed at the 2013 Frankfurt Motor Show – find out more here.
Further information about the LF-CC  can be found here. To experience the very latest generation of Lexus on the road, visit the Lexus UK main website, where you can book a test drive of the new Lexus IS.