In the latest of our "Discovering Amazing" series of inspiring journeys in the new Lexus GS, music producer Cameron Jenkins explains to us what makes some musicians special
Cameron is one of the music industry's hidden talents, helping acts such as the Charlatans develop their sound in the studio. We spent a night gigging with Cameron as he went out scouting for new bands from behind the wheel of our new car.
As part of his test, he looked at how their recordings rate on the Lexus GS's Mark Levinson sound system. Cameron picks up the story on our Facebook competition app, where you can watch him put the car to the test on video, and explain what it is that makes some bands great…
Here, he sets the scene for the story, and asks you about your favourite music.
"If I say I've worked in the music industry for more than 20 years it makes me sound really old. I like to think I just started young! What it does mean is that I've worked with some amazing acts down the line: The Charlatans, the Verve, Badly Drawn Boy, Lemon Jelly, John Cale. When I sit down to list them it seems to be scarily long.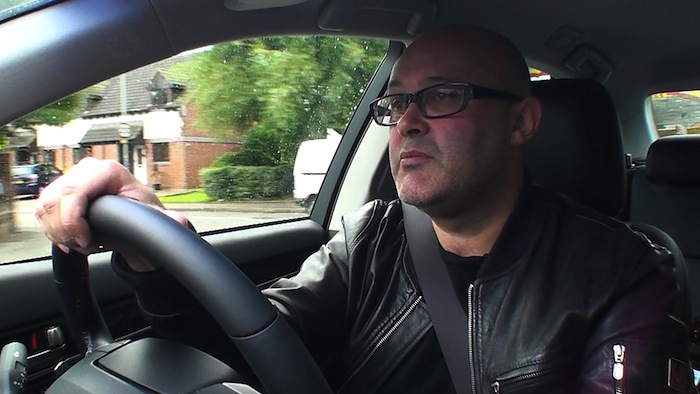 Recording is an intimate business. You're not just in the restricted confines of a studio with people you barely know to start with; sometimes you're virtually living with them. I spent a month in a small town called Hudson in upstate New York, just me and Tim Burgess from the Charlatans mixing an album. You see people stripped bare. I think possibly the main job of a producer is to try to know and understand the artist better than anyone else. It can be artistically liberating ‑ or stifling in some cases ‑ depending on the talent of the people you're working with. Tim was a joy and just spending time with him made me learn a lot about myself.
But I always want to keep pushing myself. I'd always wanted to have my own label and now I have with Stranger Records. One of our very first signings was Lana Del Rey and her debut single was stellar which was gratifying. Now we're building on that success. We recently signed Seye who I think has real star quality but above everything else, he's hungry for success and works hard for it.
I'm always on the look out for other acts and my evenings are pretty much absorbed by going to gigs. I believe how people perform live is key to whether they're going to succeed or have any kind of longevity.
So what makes a good live show? What is it that some bands have that others don't? And how come some of the uncoolest acts really knock your socks off when they play live?
Here are the top three gigs I've been to:
The Verve, Glastonbury 2008: they were in the middle of their 'comeback' album Forth and were really rocking, both in the studio and on stage. Richard has one of the best voices I've ever heard and the band, headlining on the final night, were just sublime.
David Bowie Hammersmith Odeon 1983: my older brother took me to what was my first big gig.This was on the Serious Moonlight Tour and one of the few non-stadium performances Bowie gave. One of the biggest inspirations of my life.
Patti Smith Royal Festival Hall 2005: I'd just finished mixing Hobosapiens by John Cale with the producer Nick Franglen, and he invited me to see Patti Smith do Horses in its entirety. She was curating that year's Meltdown Festival and for me she is one of the most influential artists in the history of rock music. I love her.
I'd like to hear which gigs you would put in your top three."