Lexus took the wraps off it's new 2.5-litre Hybrid engine at the Paris Motor Show.
The brand-new 4 cylinder, 2.5-litre petrol engine with D4-S injection technology was not shown in a road car, rather it made its debut as part of a display, showing off Lexus' leadership in hybrid technology.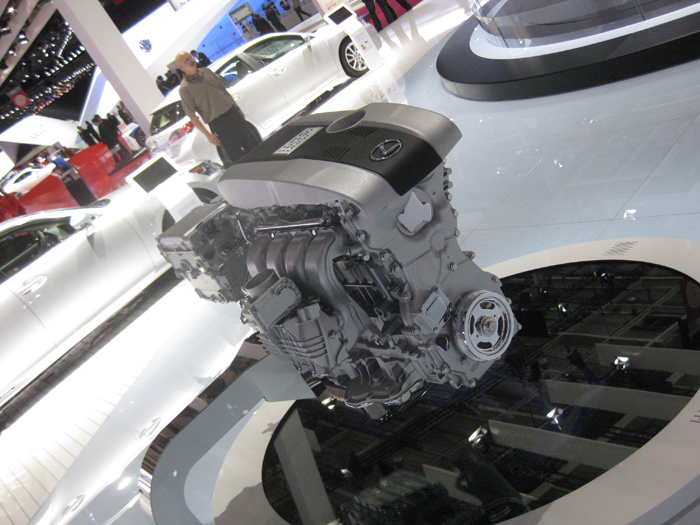 The engine promises to combine strong performance and class-leading energy efficiency.
With more than 2hp produced per gram of CO2, LF-CC promises CO2 emissions below 100g/km – lower than any petrol or diesel engine of comparable output.