Sudō Reiko inspires wonder. The celebrated textile designer's work captures the sense of curiosity in the ordinary object. At her Tokyo studio Nuno, Sudō blends ancient Japanese techniques with advanced industrial processes, updating traditional craft for unexpected and imaginative fabrics that push the boundaries of textile design. She works with novel fabrics and sustainable materials seldom used in her profession. Nuno collaborates with regional makers and manufacturers to evolve their unique skills to create textiles that appeal to the contemporary consumer.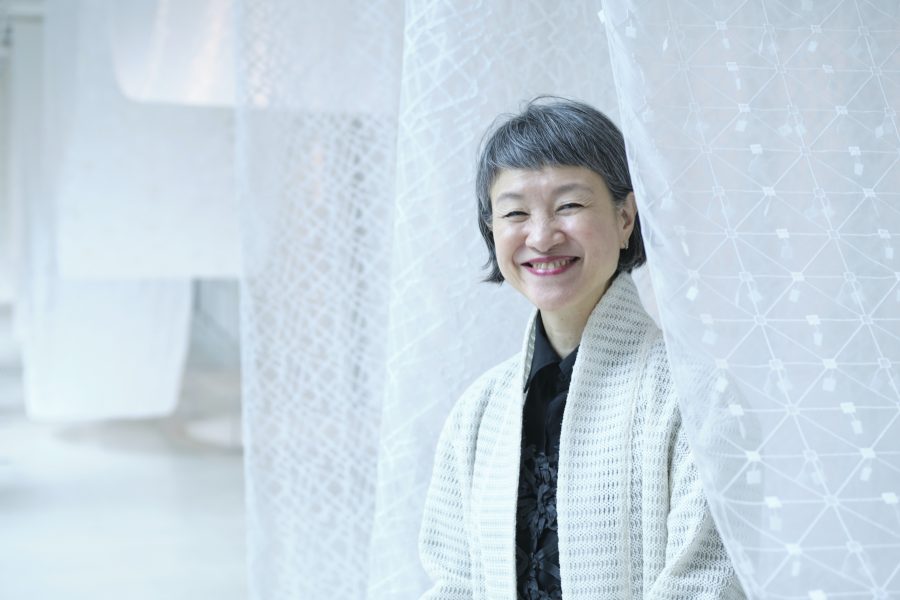 Making Nuno, Japanese Textile Innovation from Sudō Reiko at Japan House London explores the artist and her studio's pioneering work. "Textile gives us the knowledge about our past, present and future," says Takahashi Mizuki, the curator and executive director at the Centre for Heritage, Arts and Textile in Hong Kong, where a similar show was displayed two years ago. Her aim was to reveal the secrets of the craft. "I want to bring visitors to the journey of the textile through experiencing the production."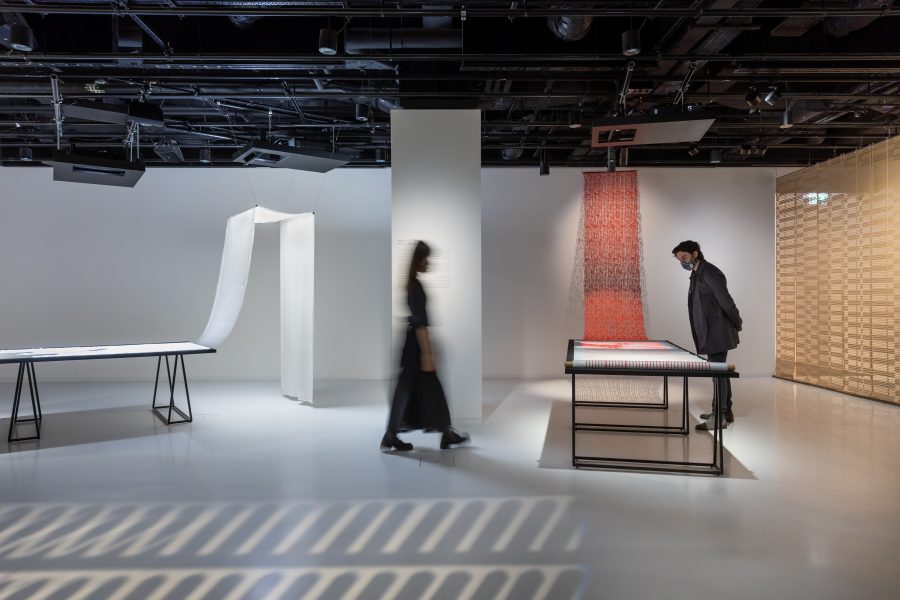 The London exhibition captures Sudō's explorative, curious spirit. With process at the core of her practice, the curators have successfully designed an environment to immerse and engages visitors in the art and craft of textile making. Five large installations dominate the exhibition. They show Nuno's various inventive processes such as washi dyeing, and chemical lace embroidery. Created by the exhibition's artistic director, Saitō Seiichi of the Tokyo design studio Panoramatiks, these moving sculptures transport visitors to the textile workshops, mills and factories where Nuno creates These unusual fabrics. Meanwhile, drawings and sketches, raw materials, prototypes, and a series of commissioned videos support the narrative.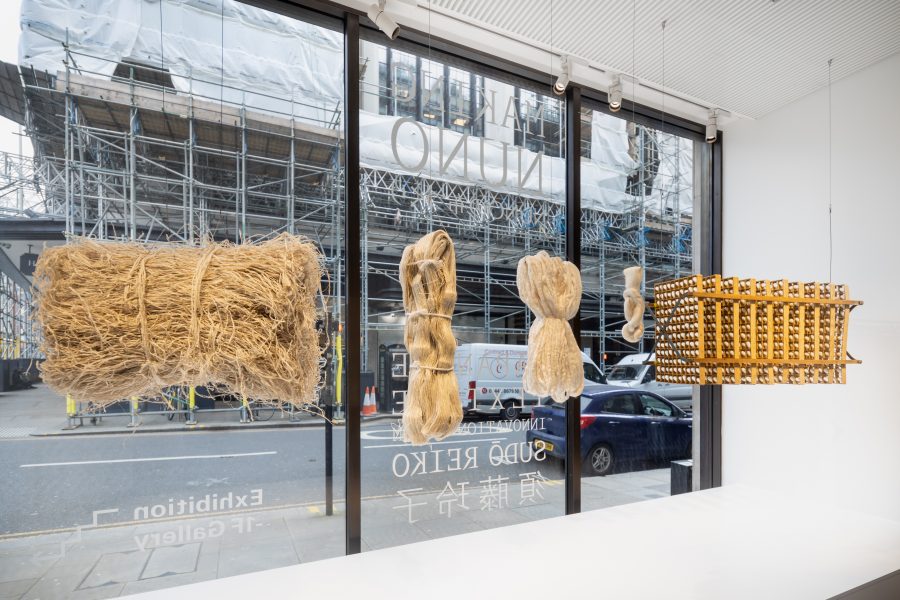 Born in Ishioka City, Ibaraki prefecture in Japan, Sudō trained as a textile and industrial designer. She helped found Nuno where, as design director for 30 years, she has championed sustainable design and manufacturing through the reuse and upcycling of waste, support for regional makers, and encouragement of traditional crafts. Sudō is the only female member of the Japan Design Committee, while her designs are in the collections of MoMA in New York and the V&A in London.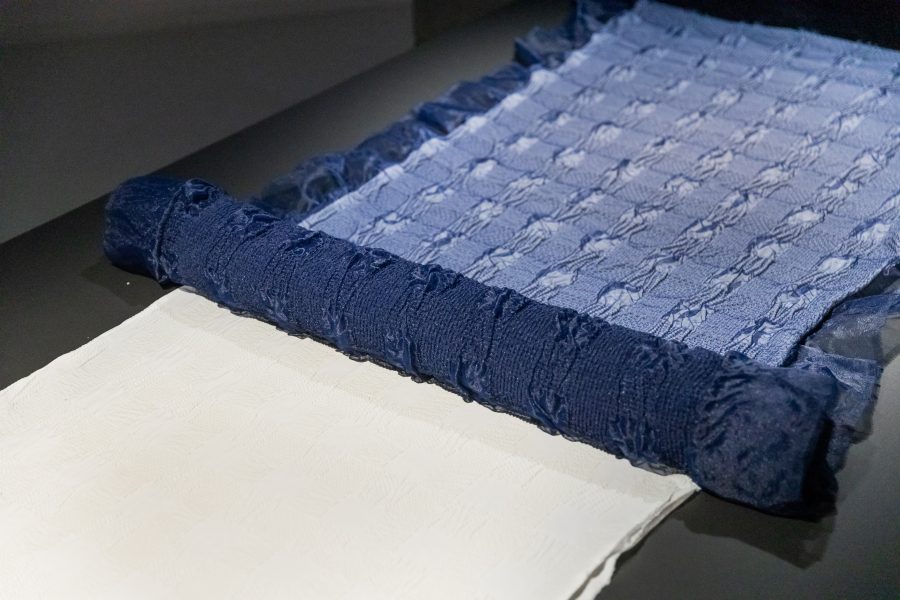 Sudō's approach is playful – exploring the properties of unusual materials, combining unexpected fabric such as silk and hand-made washi paper, or nylon tape and thermoplastic. She experiments with old techniques such as caustic burning, weaving, and dying to create surprising textures. Her Kibiso Crisscross fabric, for instance, takes the discarded protective outer layer of silk cocoons to make yarns from the tough remnants in specially made machines. Elsewhere, as a celebration of textile's industrial process, discarded punch cards that control the movements of the warp yarn on the programmable Jacquard weaving looms are roughly stitched together for a screen that projects ethereal shadows onto a wall at Japan House London.
The human element is also fundamental to Sudō's process. The studio works with artisans around Japan, learning from and preserving skills that have often been passed on from generations. "Without all these people and their care, there would be no textiles," she says of the workers and weavers she collaborates with in the mills and factories around the country.
"I grew up in a small country town, where every spring and autumn we looked forward to the arrival of the travelling salesman and his bundle of kimono fabrics," recalls Sudō. "Hiding behind my mother, aunt and grandfather, I would watch spellbound as he presented these beautiful textiles, one after the other, on the tatami mats. That was probably when I first dreamt of one day becoming someone who makes beautiful fabrics."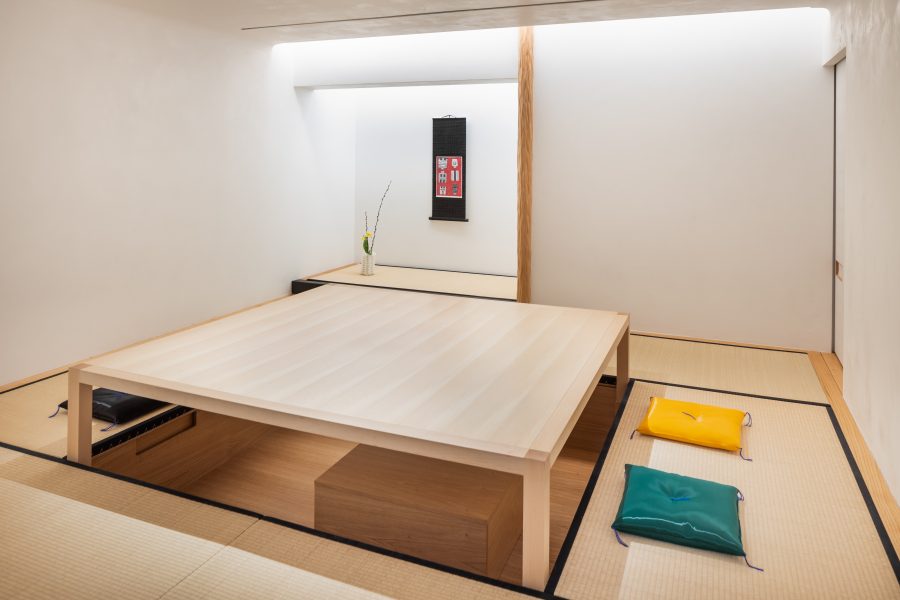 Sudō's approach and working practice feels ever-more relevant at a time when the consumer is demanding greater sustainability and traceability from producers. Nuno's textiles have a poetic sensibility – they tell infinite stories and are objects with a strong sense of place and time. She says, in Japanese textile making, there is a tradition of handing down knowledge and knowhow through generations. "Some things disappear, some things have to disappear, but some things live on using different materials and technologies."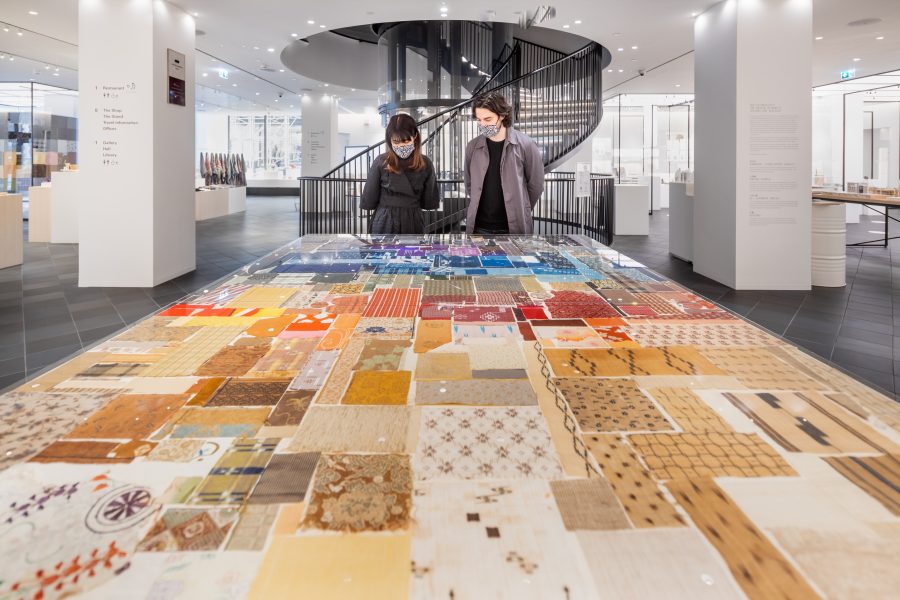 Making Nuno, Japanese Textile Innovation from Sudō Reiko is at Japan House London from 17 May ‒ 11 July 2021.