In November, Swedish camera manufacturer Hasselblad teamed-up with renowned automotive photographer Ripley & Ripley – 'Rip' to friends – for a sold out photography masterclass at Banbury-based studio Junction 11 with budding car snappers and the Lexus NX 300h.
Now, we can reveal some behind-the-scenes action from the event and show you the final images taken by Rip.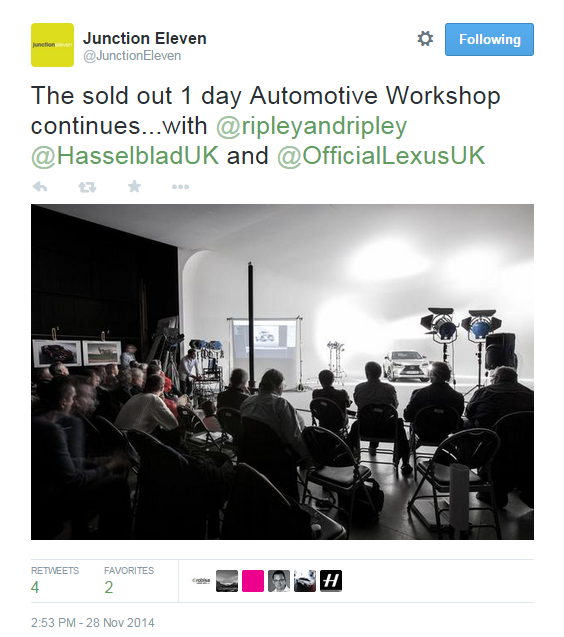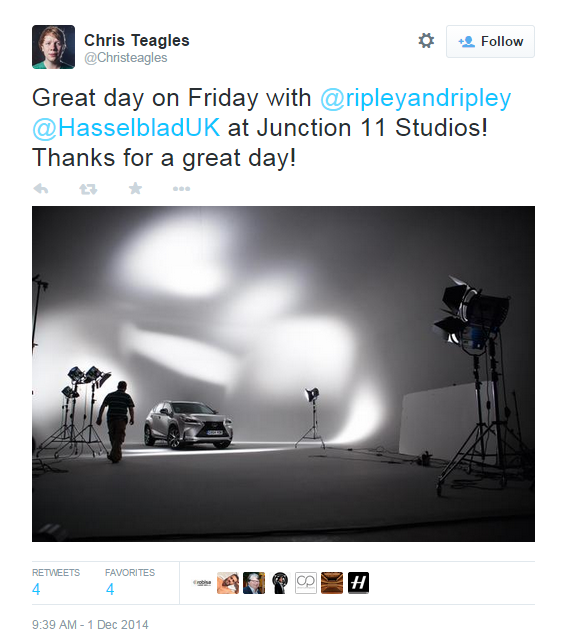 Using high-end H5D-200c MS cameras, Rip showed his proteges a plethora of photographic skills including how to accentuate certain design features using lighting, and how to create dynamic effects on a static vehicle with a combination of rear-mounted roller and post production effects.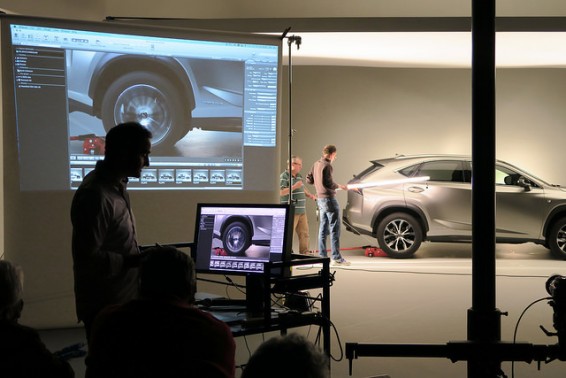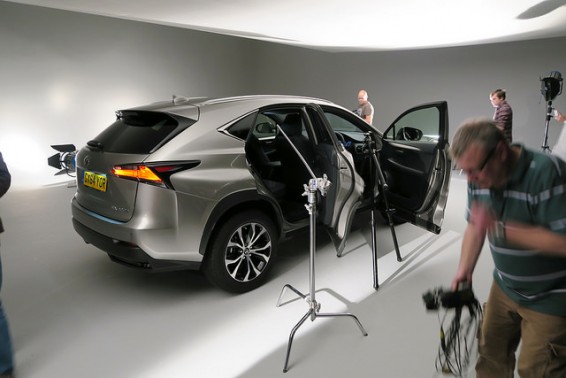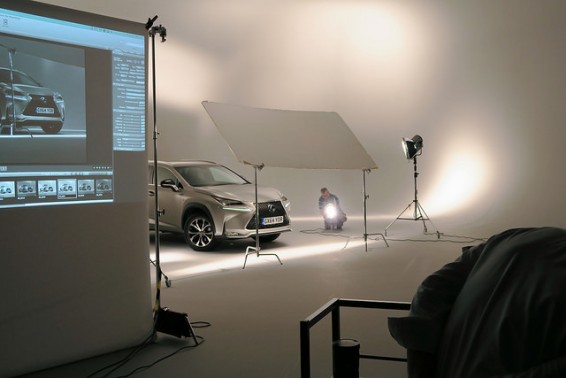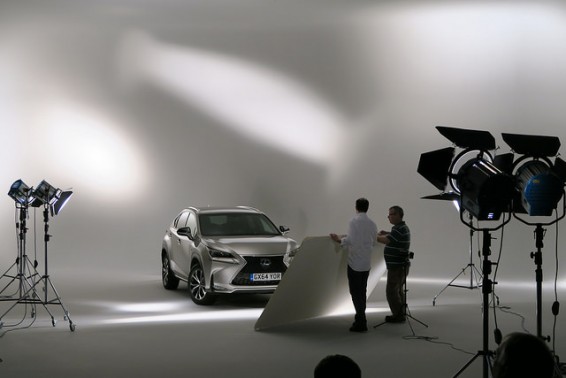 Designed to look as though it has been forged from a single piece of sheet metal, the Lexus NX boasts a number of striking angles, and it's this intricacy of exterior design that make the car both a challenge and a joy to shoot. Of the car, Rip said: "…The Lexus NX car…allows for some amazing images."
Below are the final shots taken by Ripley & Ripley, a front three-quarter and profile. The latter's background has been added during post production.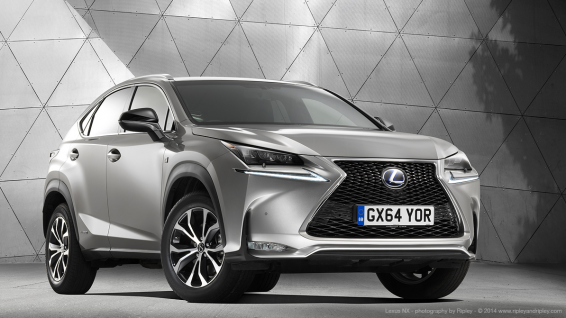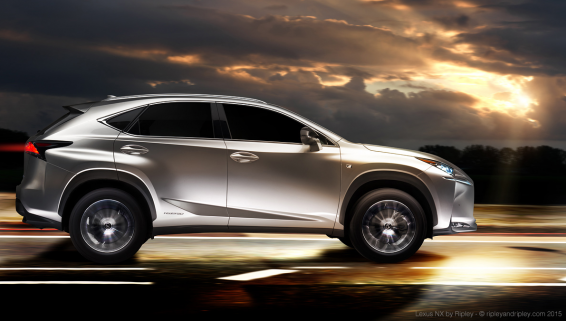 If you would like to see the NX in the metal, visit the Lexus UK website and arrange a test drive at your local Lexus centre.