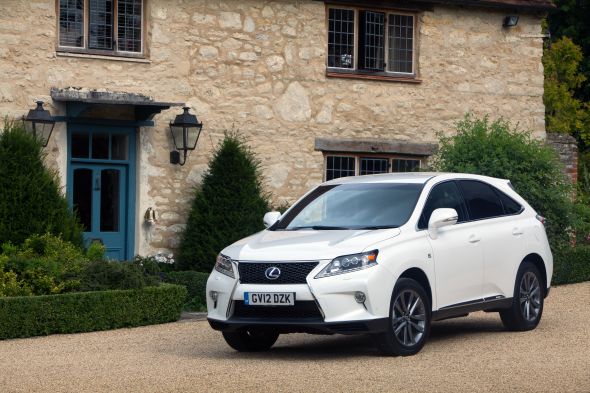 The results are in! This year's influential JD Power Vehicle Ownership Satisfaction Study shows that the Lexus RX 450h is the UK's most satisfying large sports utility vehicle to own and run.
Published in the July issue of What Car? magazine, the 2013 JD Power report pools feedback from thousands of people who bought a car between January 2010 and December 2011. These buyers are ideally positioned to evaluate their vehicles in terms of reliability, practicality and desirability. In addition, dealer service standards were rated, as were the costs involved in running these cars.
Lexus RX 450h topped the Large SUV category, and its impressive 82.2% owner rating secured the vehicle fourth place overall. Incidentally, the second-placed vehicle in the Large SUV category came in 52nd position.
After analysing the data and written feedback from owners, What Car? made these comments about the current RX 450h: "The RX is the only large SUV that makes it into the top ten of all models surveyed, leaping 20 places up the overall league table. It fended off category rivals for the fifth year in a row, with owners loving the stylish looks, interior comfort and quality. Although they'd made a hefty investment in the car itself, ongoing costs also weren't a concern thanks to the hybrid engine." In that respect, RX's petrol-electric hybrid powertrain secured it best-in-class ratings for fuel and tax bills.
The editorial continued: "Lexus dealers didn't bleed them dry, either — these were the most satisfied of all large SUV owners regarding how much they were charged for labour, servicing and parts. Like most Lexus owners who took part in this survey, they also said they were on good terms with their dealers, appreciating the friendly, helpful staff and prompt, professional work."
The conquering performance of RX 450h was recently supported in JD Power's 2013 Vehicle Dependability Study for the North American market, where the model topped the Midsize Premium Crossover SUV segment.