When you look at the style of Yishan Li's Lexus UX manga piece, it's difficult not to think of Studio Ghibli, the famous Japanese animated film studio responsible for famous anime titles such as Spirited Away.
A complete contrast to our action-packed Lexus LC manga, Yishan's beautiful, warm illustration, which has a calming dreamlike quality to it, features a young woman on a beach leaning on her Lexus UX, watching the sunset.
Read more: Manga celebrated at British Museum exhibition
Yishan has been drawing manga professionally since she was 23 and has been published in more than 30 comic books, mainly in the UK, US and France.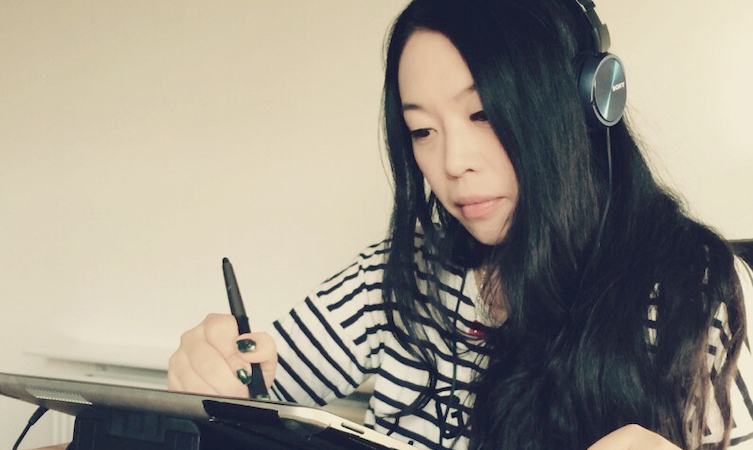 But who is that mystery woman in the drawing? Read our interview with Yishan below to find out.
What was the inspiration behind your Lexus UX manga?

The all-new Lexus UX uses the tagline 'New Horizons'. It got me thinking, 'if I had a cool car like that, where would I go?' This is the picture that popped into my head.
What is the story behind the character in the image?

This woman works in the creative industry and has just finished a big project. It happens to be on a Tuesday, so none of her friends are available to just hang out and relax with her. She's a spontaneous person, who decided just to drive and let her instincts take over. She ends up on this beautiful beach as the sun sets. The perfect end to the day.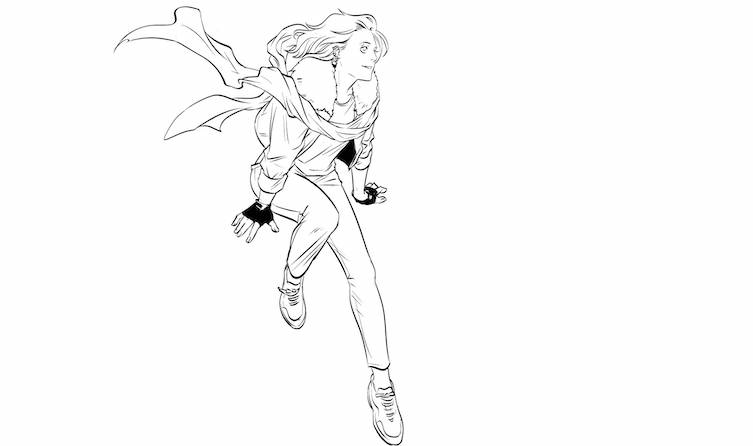 What was the most challenging aspect of creating the Lexus UX manga?
The car! There are so many precise curves and complex elements on a car. They're a lot harder to draw than characters.
How did you become a professional manga artist?
I was self-taught. In the beginning, it was just a hobby. Like a lot of other kids, I loved reading manga when I was at school and always tried to draw characters from my favourite books. Then I found myself getting good at it and my classmates all appreciated my talent and were asking me to draw things for them. Of course, it took years before I was good enough to submit work to publishers.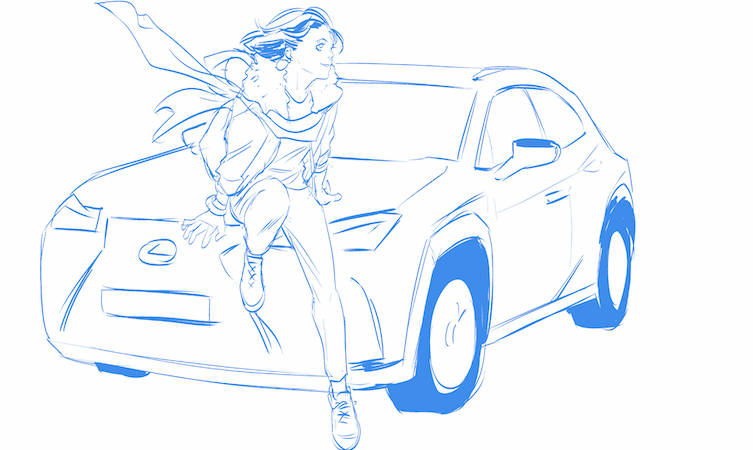 What do you predominantly create manga for?

Mostly for the western market. These days I mostly work for comic publishers in the US, such as Dark Horse and Image.
What medium do you use to create your manga?
I use a Wacom companion with Clip Studio software. All digital now, except when I go to comic conventions and need to do commissions by hand at the show.
What would you say is the biggest influence on your style of manga?

Most of my influences came from the books I was reading as a kid – mostly manga from the 1980s and 1990s. Then I am also inspired by some American comics. I would say my style is between the two.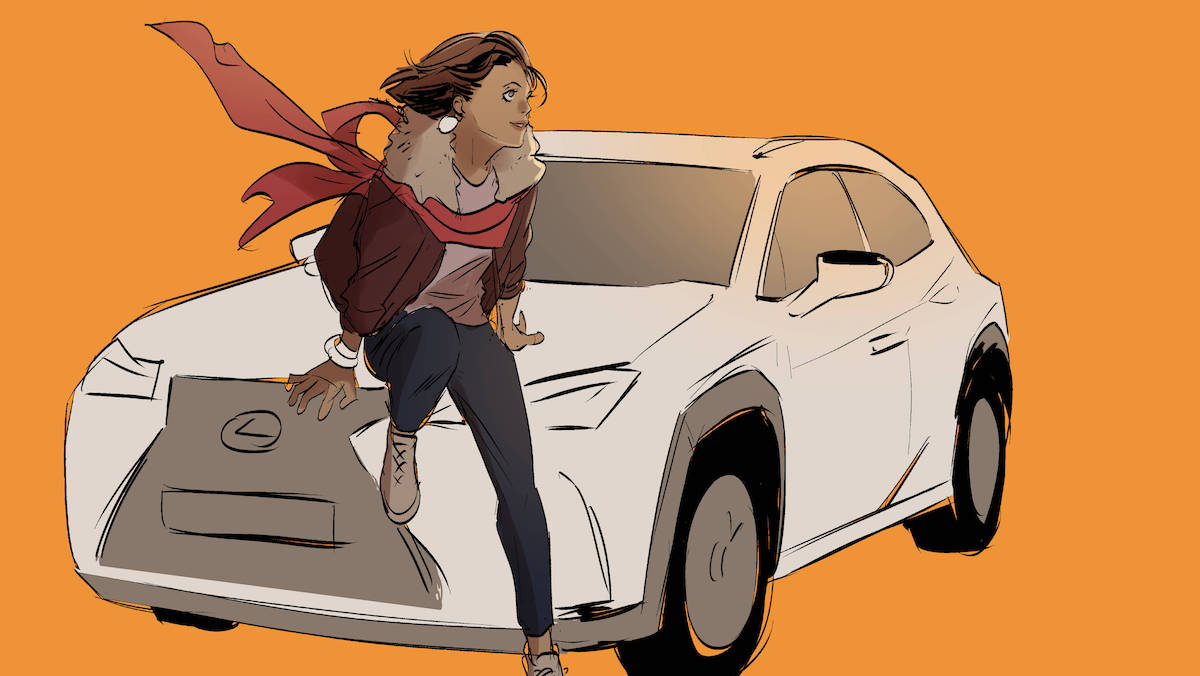 How do you see manga evolving in the years to come?

I think there will be a merge between manga and comics. The lines are blurred already, and with more understanding and recognition of different cultures, I don't think there'll be much difference between the two disciplines. Also with the digital age, more and more people will read manga or comics on their phones, so the way they are presented and how they are presented will change too.
What do you think of the Lexus UX as a piece of design?

I am no expert in cars, but it looks beautiful and reliable. I would buy it if I had the money!
Do you see yourself as a takumi?
I guess I am on the way to becoming a takumi. I am in no way unrivalled in my field but I am a professional and very passionate about that I do. Being a manga artist is a lifelong learning curve, and I always want to get advice and guidance from fellow artists so that I can continue to develop.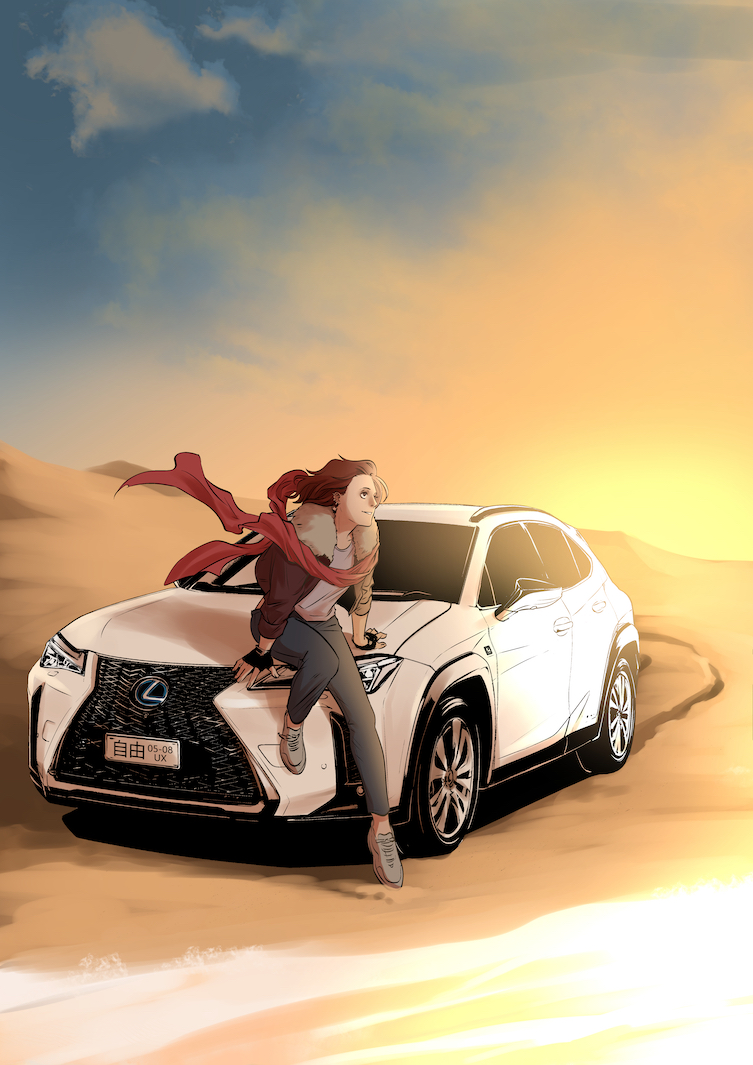 All information was correct at the time of publishing.