Lexus meets Game of Thrones in this fantastical Lexus ES manga artwork. It certainly catches the eye, with the ES saloon skilfully evading a fearsome fire-breathing dragon.
Tim Kong's work blends Japanese manga and anime with influences from the classical painters from the west, creating a unique style that differs from what some would consider 'traditional' manga.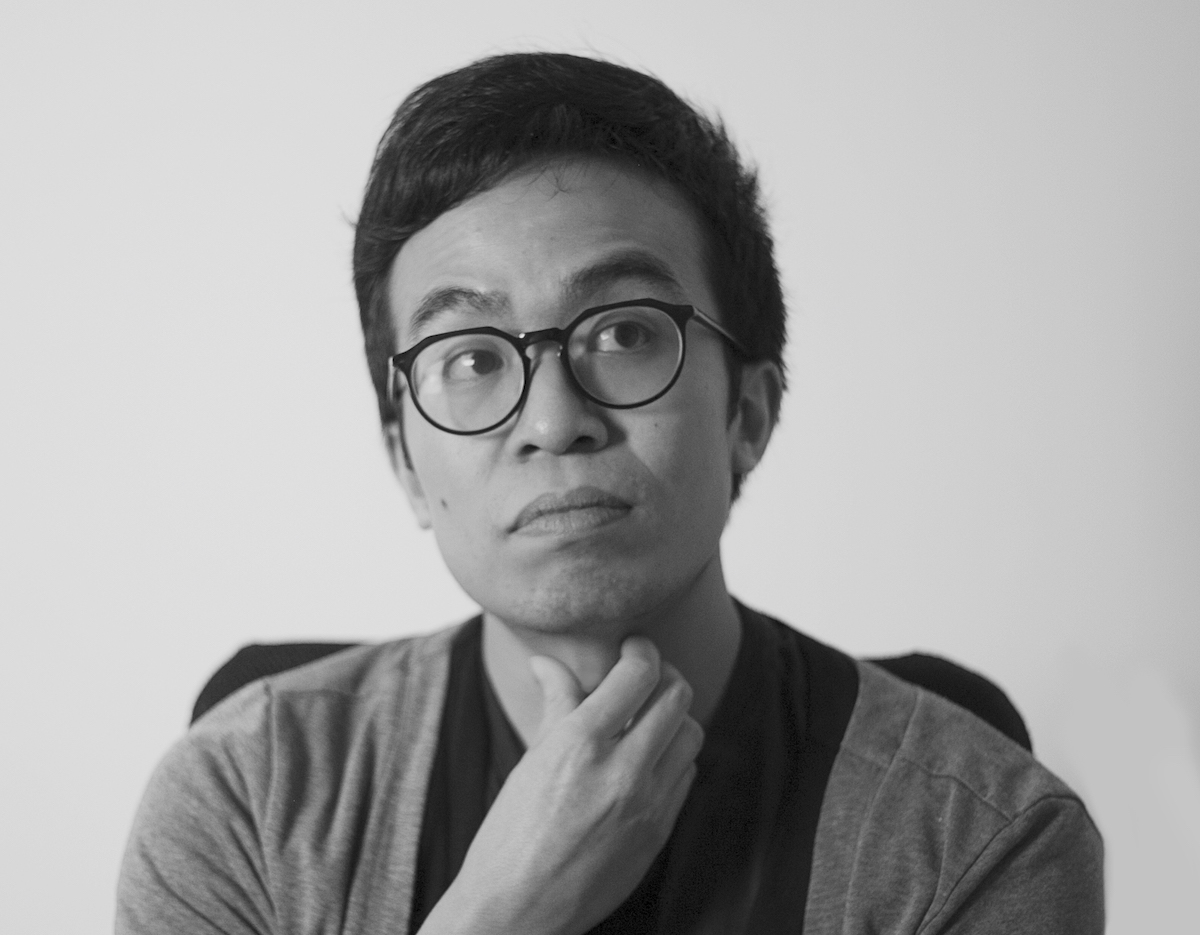 Read our interview with Tim below to discover more about this fascinating Lexus ES manga.
What's the story behind your Lexus ES manga and what's the significance of the dragon?
In this scene, the ES is racing away from a dragon. It's quite ridiculous and over the top, much like a lot of manga and anime. I chose a dragon to highlight the brave design of Lexus cars. In Japanese culture, dragons are shown to be incredibly powerful and proud creatures that represent courage and strength. To challenge one is seen to be a brave endeavour.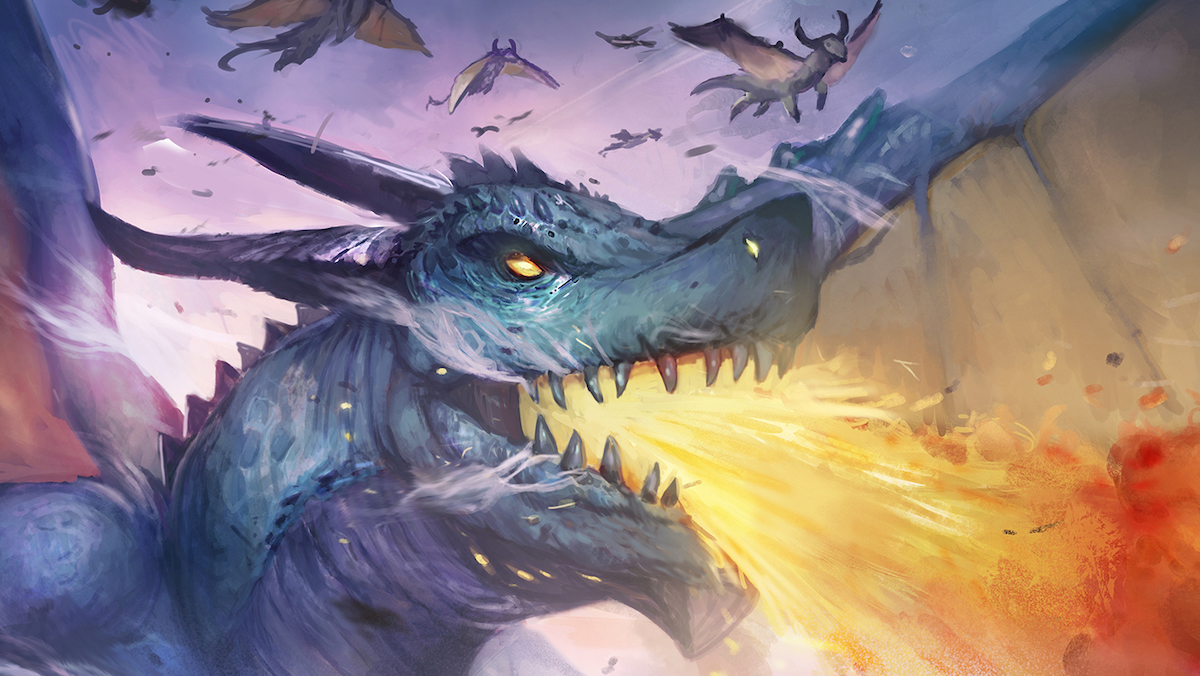 Can you explain how the manga influence is pictured in your design?
I'm trying to recreate scenes that I've seen before when reading fantasy manga. There are often scenes of creatures chasing the protagonist. I also used a lot of bright colours to make the piece visually eye-catching.
Discover more: Lexus LC manga
What would you say is the biggest influence on your style of manga?
I don't really have a singular influence that makes up the current style of my artwork. I take inspiration from other manga artists and from old master painters from history. A lot of the current artists I follow usually make games or manga comics, but I try to keep as much variety in my influences as possible.

What was the most challenging aspect of creating this Lexus ES manga artwork?
The most challenging aspect of this work was drawing the car. I spent quite a lot of time making sure that the car was painted and drawn as accurately as possible to the original design.
What do you think of the Lexus ES as a piece of design?
The front design is quite interesting with nice diagonal sharp shapes for the grille and lights. I think gives the ES a nice aggressive and fresh feel.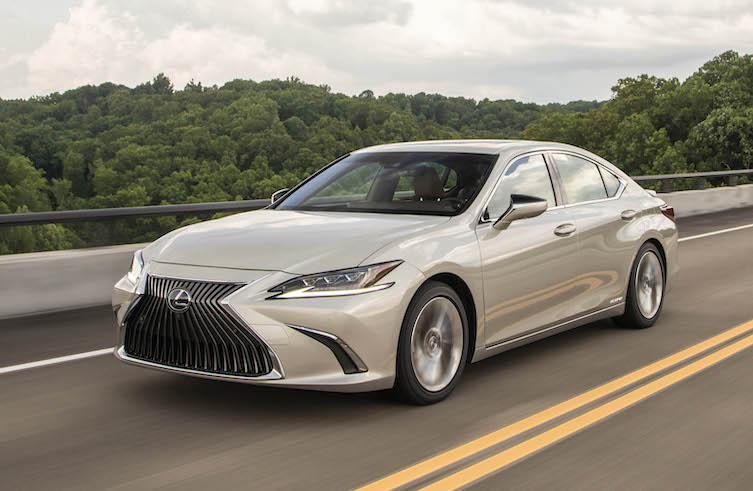 When did you start drawing manga?
I've been drawing for as long as I remember. When I was a child I played various video games such as Final Fantasy, and that's when I started to get serious about my artwork. I watched anime and read manga a little later and now they're ingrained into my daily life.
How did you become a professional manga artist? Were you taught or self-taught?
My skillset is completely self-taught. There are a lot of great resources these days online you can use to learn about manga and illustration. I consider myself an illustrator rather than a manga artist, although many of my pieces have a strong manga influence.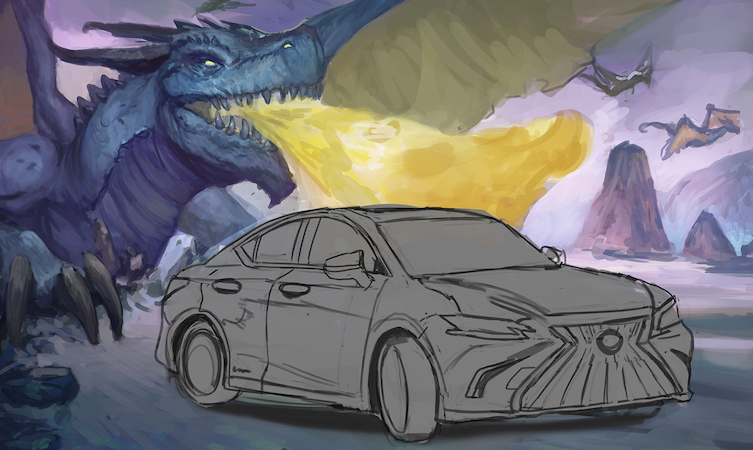 What do you predominantly create Manga for?
Most of the work I make is aimed at the entertainment industry, from trading cards to games companies. Occasionally I get one-off projects like this one. Overall though, I make artwork mostly for myself and hope that everything I try to communicate in my work resonates with other people.
Discover more: Lexus UX manga
How do you see manga evolving in the future?
There's a lot more acceptance of the artwork that is created in manga style now, especially in the west. I think each country is beginning to create its own manga art inspired by its influences and culture. Forms of manga are beginning to evolve and develop in a style that differs from the manga produced in Japan.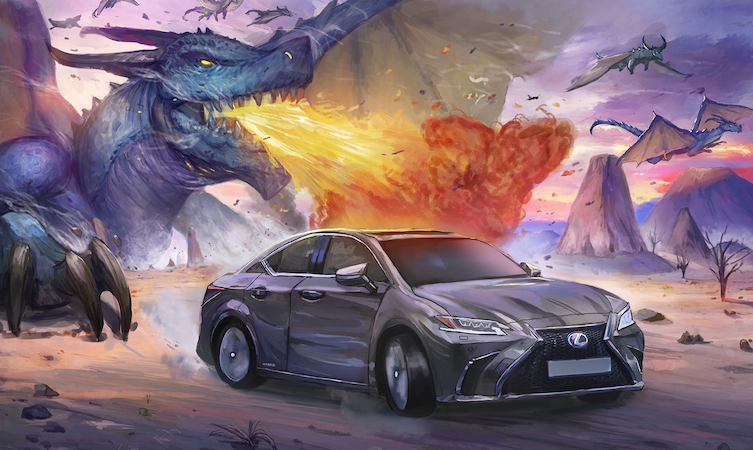 Do you see yourself as a takumi?
I feel like I have a lot to learn and that anyone who thinks of themselves as a master of their craft is essentially saying they've decided to stop learning. Some of the best artists in their field are constantly gaining new experiences and using new tools, which is why they're so great at their craft. In a lot of ways, we are like eternal students in this field. Even at the height of his career, Michelangelo said that he was still learning.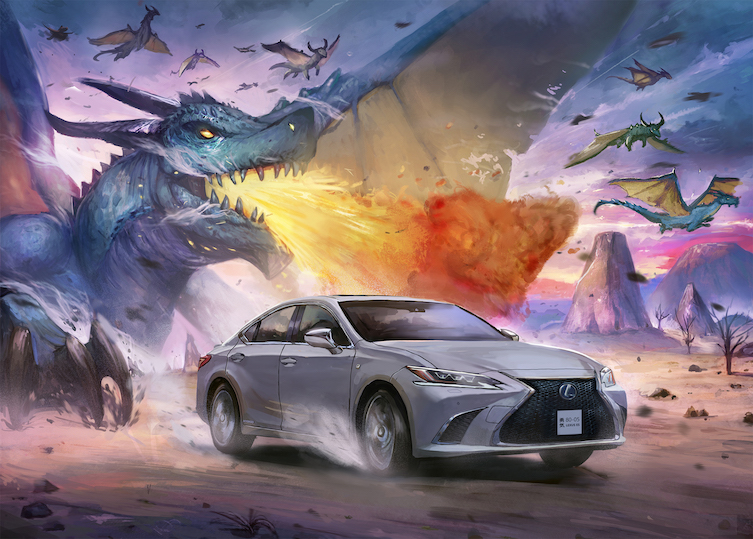 All information is correct at the time of publishing.