Lexus commissioned tyre manufacturer Goodyear to develop a tailor-made tyre solution for the new Lexus UX Concept. Like the car itself, the tyres had to support the inside-out design philosophy and apply state-of-the art technology.
Read more: World premiere of Lexus UX Concept
Following such guidelines, the tyre sidewalls blur the boundaries of materials technology and create a distinctive, conceptual appearance. Goodyear's high-tech laser-carving technique was employed to continue the shape of the wheel spokes, seamlessly integrating the internal elements of the alloy wheel with the external elements of the tyre to form a combination that appears to be one piece.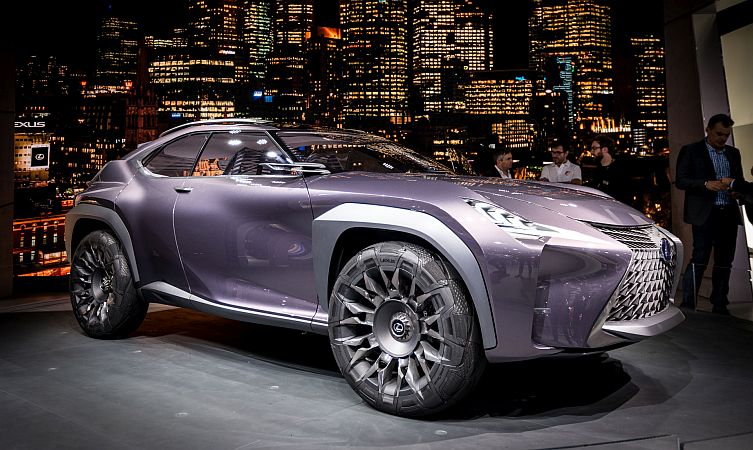 The sidewalls themselves are reinforced to carry the weight of the car for up to 50 miles after a puncture with complete loss of air pressure. Meanwhile, the inner surface of the tyre is coated with open-cell polyurethane foam to suppress resonance within the cavity and help prevent tyre roar being transmitted into the cabin.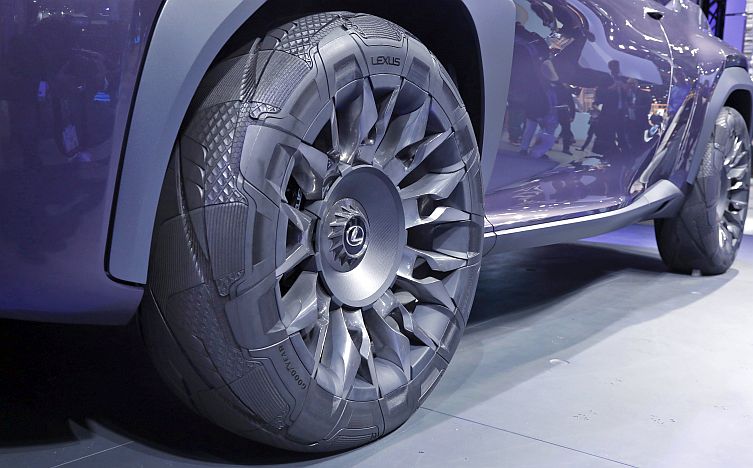 Also incorporated inside is a new chip-in-tyre technology which is designed to optimise the car's stability and performance when cornering and braking.
Think of it as the next evolution of tyre pressure monitoring systems – the technology transmits information on tyre pressure and temperature to the vehicle's computer. This, in turn, uses the data to adjust the car's stability control systems and optimise driving performance based on the condition of the tyres.
Learn more: Lexus LC 500 runs on specially tuned Michelin run-flat tyres