The arrival of the all-new, all-electric Lexus RZ 450e (below) at the end of 2022 means that Lexus will have expanded its range of petrol-electric hybrid and battery electric SUVs to five distinct models: UX, NX, RZ, RX and RX L. Read on below for our Lexus SUV size guide.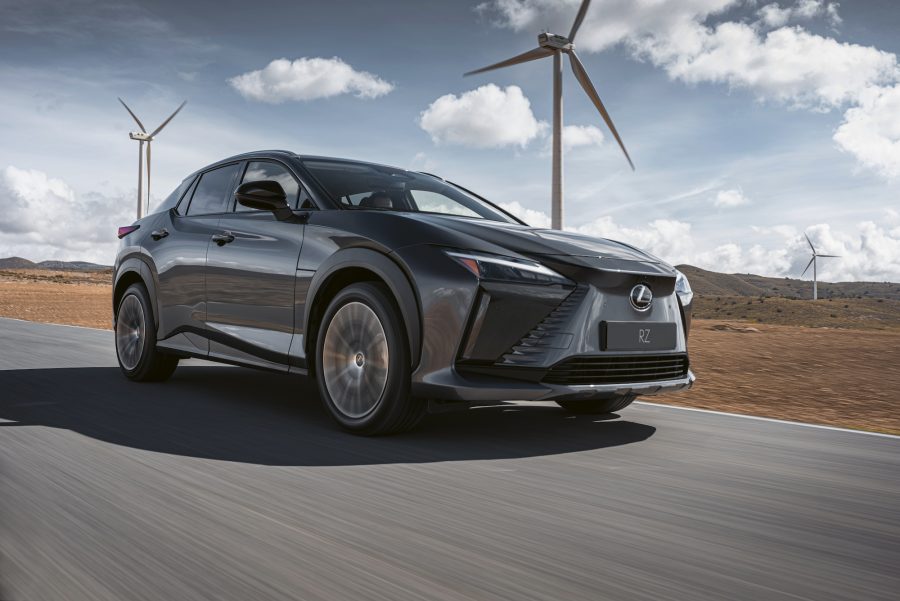 Each model is identified by a descriptive, two-letter acronym – for example, UX is a stylised contraction of Urban Crossover. However, these acronyms do not necessarily offer an immediate indication of the relative size of each model. But we realise that understanding their proportions is vital in determining which Lexus SUV is the best possible fit for your needs and lifestyle… or even your garage.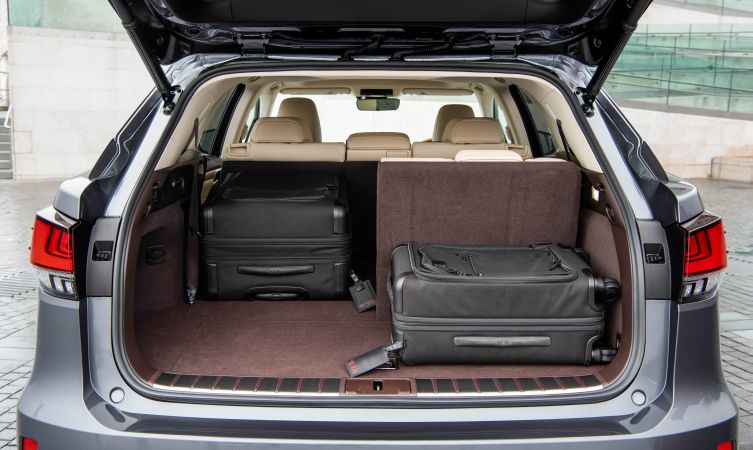 We therefore hope that the following Lexus SUV sizes table is helpful in illustrating the comparative dimensions of each model.
Lexus SUV sizes:
| | | | | | |
| --- | --- | --- | --- | --- | --- |
| MODEL | LENGTH | WIDTH | HEIGHT | WHEELBASE | LUGGAGE |
| UX | 4495mm | 1840mm | 1540mm | 2640mm | 283 to 1231 litres |
| NX | 4660mm | 1865mm | 1670mm | 2690mm | 521 to 1436 litres |
| RZ | 4805mm | 1895mm | 1635mm | 2850mm | TBC |
| RX | 4890mm | 1895mm | 1685mm | 2790mm | 453 to 924 litres |
| RX L | 5000mm | 1895mm | 1700mm | 2790mm | 176 to 1656 litres |
The Lexus UX is positioned as the smallest and most urban-friendly model in our crossover range. It is more compact than the mid-size NX, which in turn is smaller than the full-size RX (below left) and seven-seat RX L (below right). Straddling the space between mid-size and full-size is the all-new RZ, though thanks to its EV-specific architecture it has a lower height and a longer wheelbase than both the NX and RX.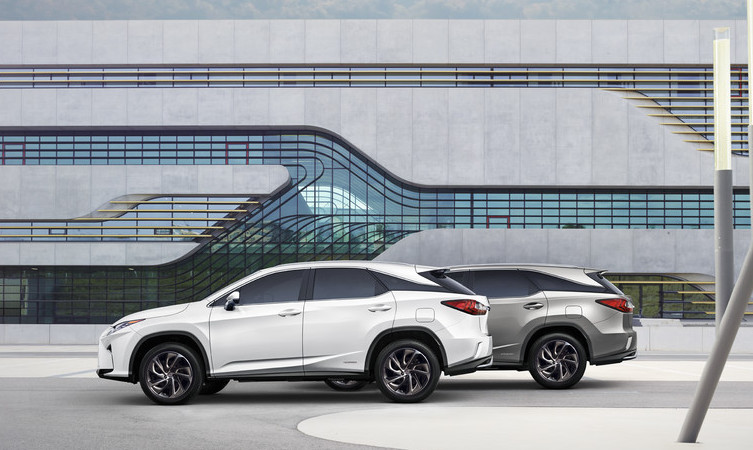 The hierarchy of self-charging hybrid powertrains is reflective of each model's relative size. The Lexus UX is equipped with a 2.0-litre four-cylinder petrol engine; the Lexus NX is equipped with a 2.5-litre four-cylinder petrol engine; and the Lexus RX and RX L is equipped with a 3.5-litre V6 petrol engine.
Similarly, the all-electric UX 300e is equipped with a 54 kWh battery and 201bhp motor, while the larger RZ 450e is equipped with a 71 kWh battery and motors that can deliver 309bhp combined.