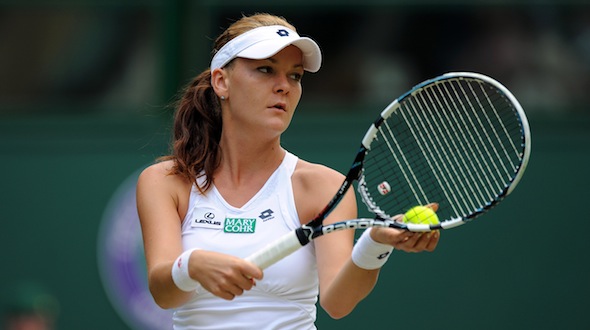 World number four tennis player Agnieszka Radwanska will once again wear the Lexus logo in 2013's major tournaments, after extending her sponsorship deal with Lexus Poland.
Agnieszka's biggest success of 2012 came at Wimbledon where she made the final against seven-time champion Serena Williams. This made her the first Polish player of the Open Era to make a grand slam singles final.
She has proved popular on and off the court, as she was voted Favourite Singles Player, Favourite Facebook and Favourite Video in the season-ending WTA Fan Favourite awards, which saw more than 65,000 votes cast by fans and international media.
The sponsorship package will see Agnieszka drive a Lexus LS.