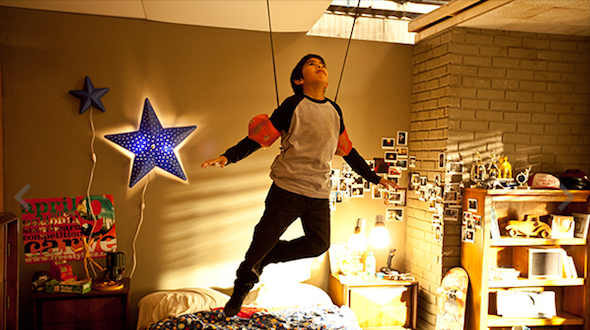 We recently revealed that Justin Tipping was the first director picked to create a mini-movie in the Lexus Short Films competition.
Now we can give you a behind-the-scenes look at his film Swimming in Air ahead of its release.
Here's the first production diary, in which Justin describes the challenge he's taken on, working with a young cast, devising stunts and coming up with ways to turn his ideas into a reality on screen.
[youvid embded='t' vid='jqi8MetIe8o']
The second film gives a glimpse of the special effects that will feature in the film, namely the fire and pyrotechnics.
[youvid embded='t' vid='gv60qxgfguo']
The third and latest clip shows how the young actors let loose during breaks in filming.
[youvid embded='t' vid='D4tdNFd1YL4′]