Theo Thomas, otherwise known as BlackPanthaa [sic], has built an impressive following on his YouTube channel, which focuses on racing games such as Forza Horizon and GranTurismo.
It should come as no surprise that 23-year-old Theo is also passionate about real-world driving – an activity he proudly indulges through his stunning, gaming-inspired Lexus RC F. In his BlackPanthaa persona, Theo has driven thousands of cars in the virtual world. But as he goes on to explain, there's really nothing like the real thing…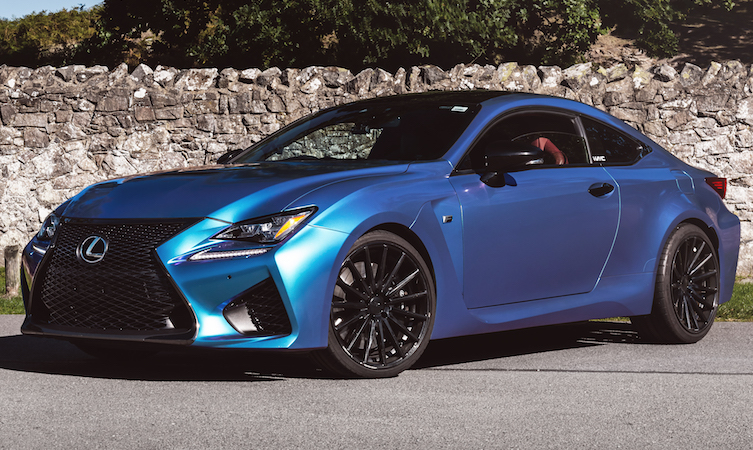 It's quite unusual for someone your age to own a Lexus, so what was it that attracted you to the brand?
Theo: "My dad bought a Lexus LS 400 when I was very young. He saved up for it for quite a while and then, one summer, took me with him to collect the car. I remember it feeling like a rocket ship, and even when dad put his foot down it was so smooth and comfortable. He loved it, and I suppose because of that I loved it too. Ever since then I have always had a soft spot for Lexus. In fact, my first car was an IS 200."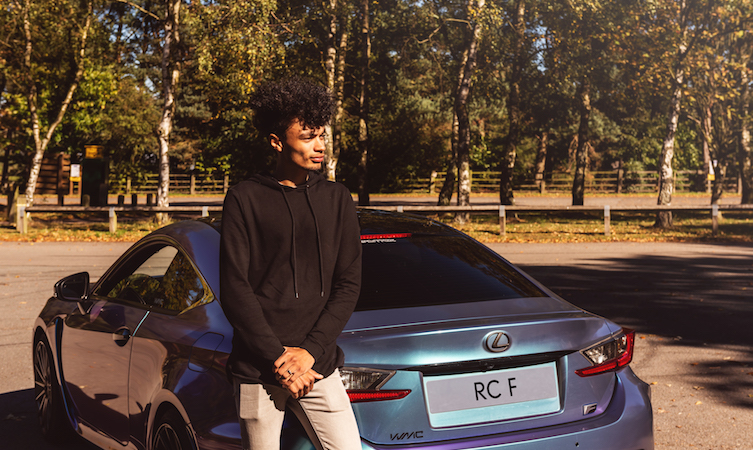 What did you love about the Lexus RC F?
Theo: "After the IS I went through various cars but I got to the point where I wanted to try something new and more powerful. I test drove a couple of different cars, but the RC F's road presence really stood out for me, especially with that huge front grille.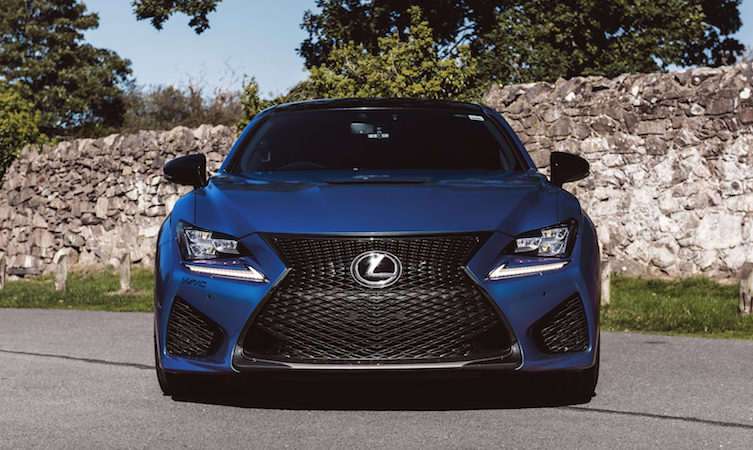 "Unlike performance models from other manufacturers, I feel the RC F has no imitators, and that makes it unique… but that V8 helped sell it to me as well. I am a big fan of the instant responses and constant power you get from a naturally aspirated V8; it really puts a smile on my face. I find them a lot more exciting than six-cylinder turbocharged powertrains that are available on a lot of other performance cars."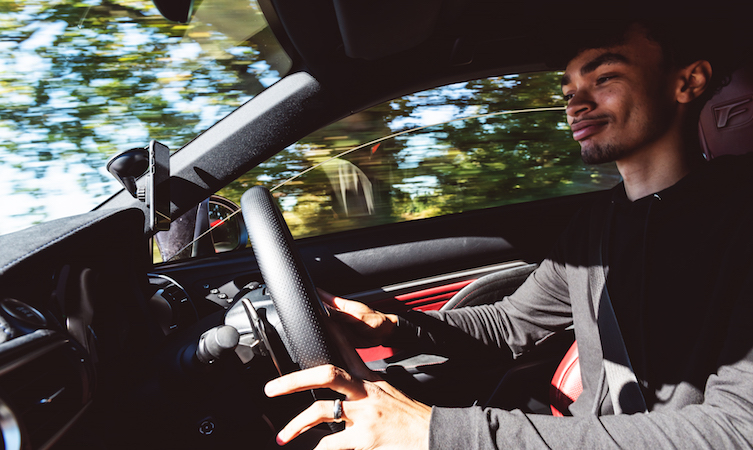 The wrap on your RC F really stands out. How did that come about?
Theo: "When I was looking at buying an RC F I wanted blue paint with red seats, but I couldn't find that exact combination. So I bought a black car with red seats, thinking it would be much easier to change the paint colour than the seats.
"I couldn't decide whether I wanted my car to be purple or blue. So the wrap company came up with a solution, presenting me with this Turquoise Lavender vinyl. It's a colour shift finish, which from some angles looks blue, and in others it's purple.
"I really like to show off the body lines of a car. The RC F has so many curves and indents, and I think this wrap defines them really nicely."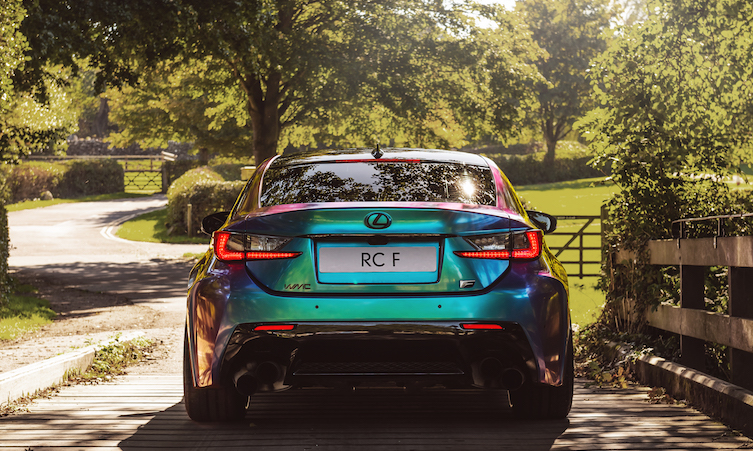 What other modifications have you made to your RC F?
Theo: "I knew that I wanted Vossen wheels early on. I saw a couple of cars in the US with silver Vossens that looked really good, and that inspired me to fit these black VFS-2 22-inch alloys. The wheels have a subtle gold flake as well, to fit in with the colour-shift theme.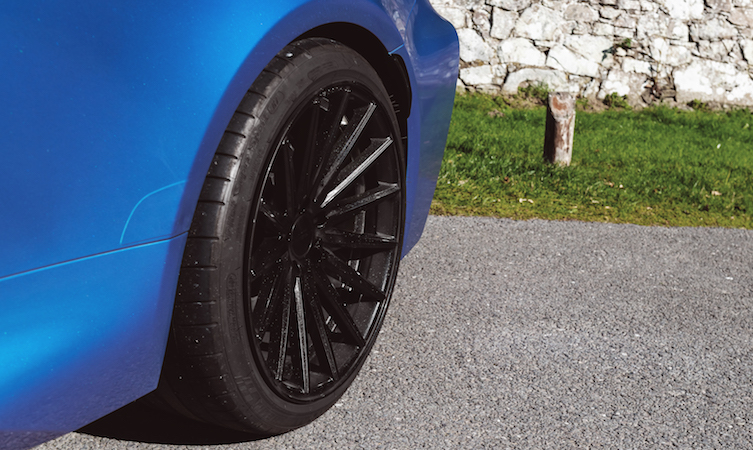 "I also [sourced] an exhaust by Armytrix, which sounds incredible. It has a remote to make it quieter so I don't annoy the neighbours when I start it up… as much. But mostly it stays fully open."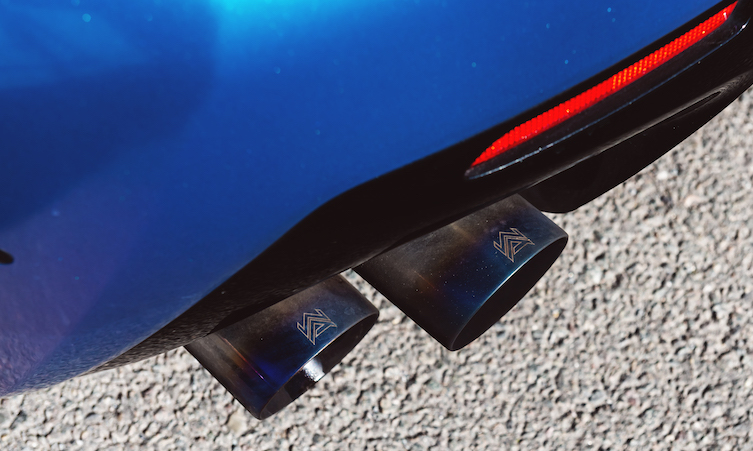 How did gaming influence the way you wanted your RC F to look?
Theo: "You can customise cars much easier, so I use it to get an idea of what I want in the real world. The RC F was added to Forza Horizon 3 as a downloadable car, and it was fitted with a Rocket Bunny kit. The GranTurismo game also has special colours that come up now and again, and mine was one of them. So I actually get fans sending me pictures of my car in the game."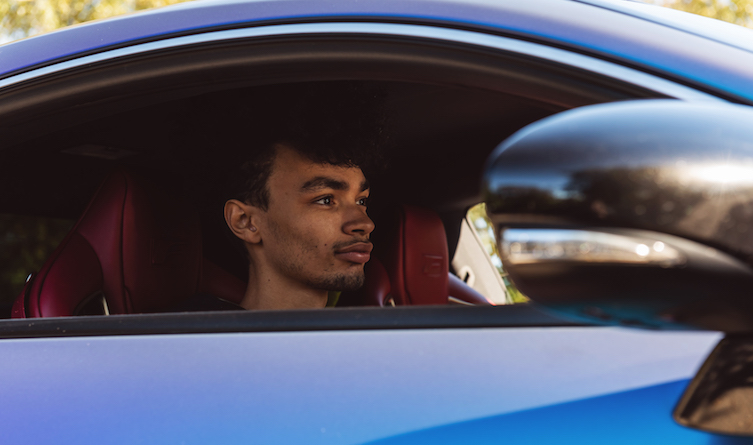 Do you think that these games have been able to successfully recreate the way a car feels?
Theo: "Games don't really capture it amazingly well, in my opinion. The RC F feels very different to what it does in games. It's very much a grand tourer, until you put your foot down. Then it becomes a sports car with that big V8 noise coming out of the back. You don't feel the weight, you don't feel anything holding you back as such."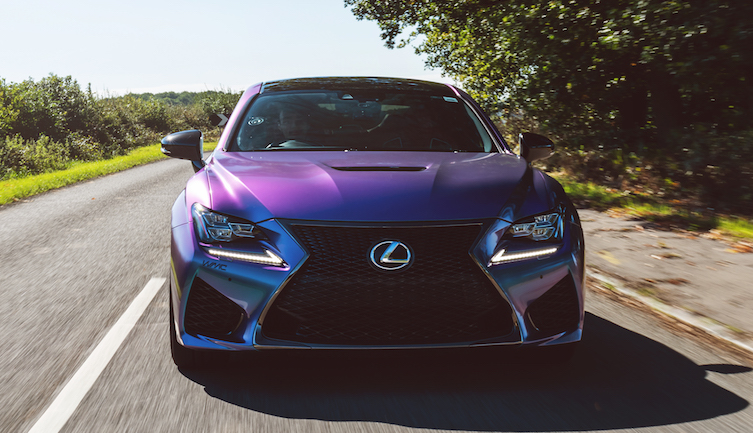 Have you taken your RC F on any road trips?
Theo: "I went on a trip to Scotland, and on those pretty country roads it was perfect. A lot of cars focus on performance at the expense of something else, but the RC F has it all: performance, space and comfort. For me, as a whole package, it's Lexus all the way, and I am very tempted by the LC 500."
Lexus UK would like to thank Theo for taking the time to speak to us.