When it comes to picking the correct tool for the job, few would have questioned Michał Sztorc's choice of a Lexus RC F Carbon for tackling the 56-mile Transfăgărășan pass in Romania. Indeed, having seen our photo-led post from the trip, many of us were jealous of that opportunity.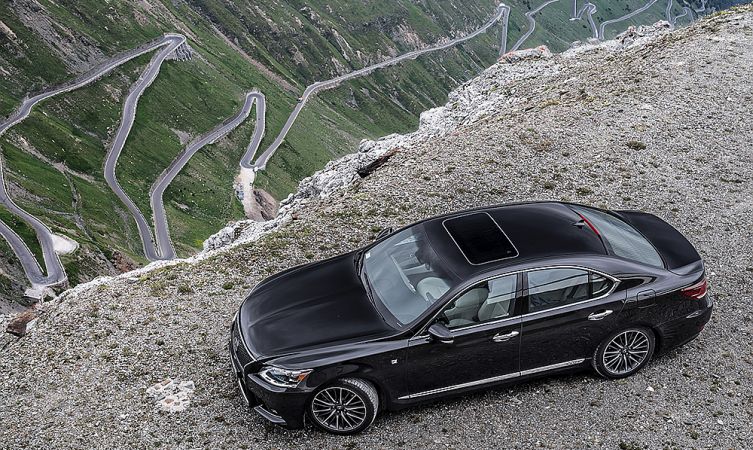 For his follow-up test, however, the Polish journalist decided to try something a little different. The new destination was the equally demanding Stelvio Pass in northern Italy, perhaps the most admired of all roads on a petrolhead's bucket list. But his weapon of choice, the luxurious and top-of-the-range Lexus LS 600h F Sport, might appear to be unusual transportation for a 75-hairpin thrash through the Alps.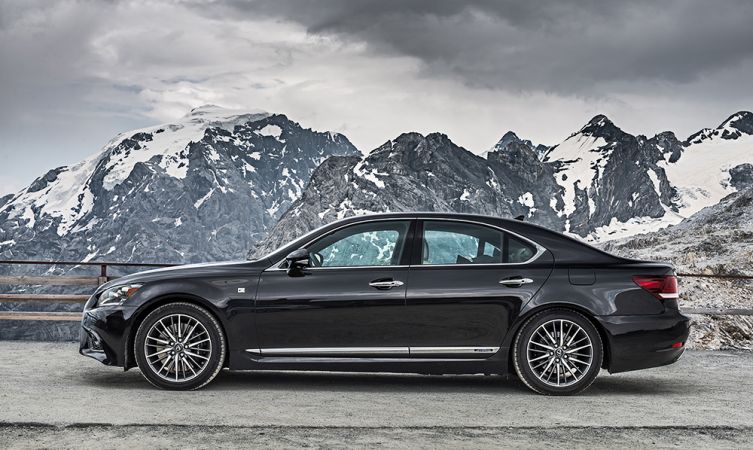 Was there method behind Michał's apparent madness? Scroll down to read what he had to say and to see more stunning images.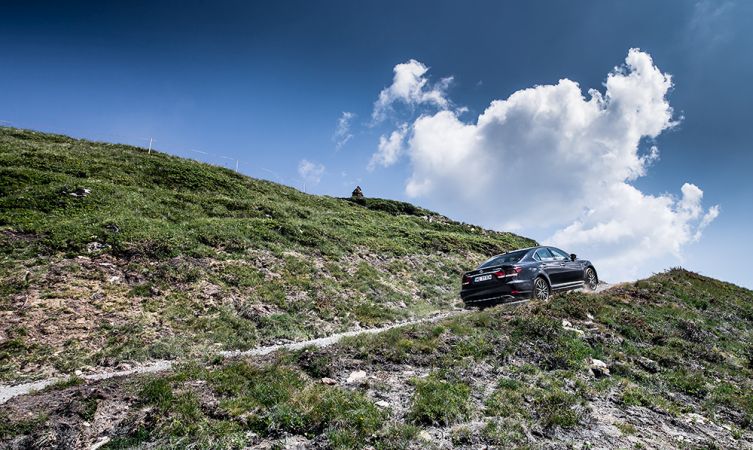 "The Lexus LS 600h F Sport is an executive saloon that you definitely would want to drive rather than being driven in. The combination of powerful 5.0-litre V8 engine and electric motor gives you a combined output of almost 440bhp – a figure that catapults this mighty limousine to 62mph in a whisker over six seconds.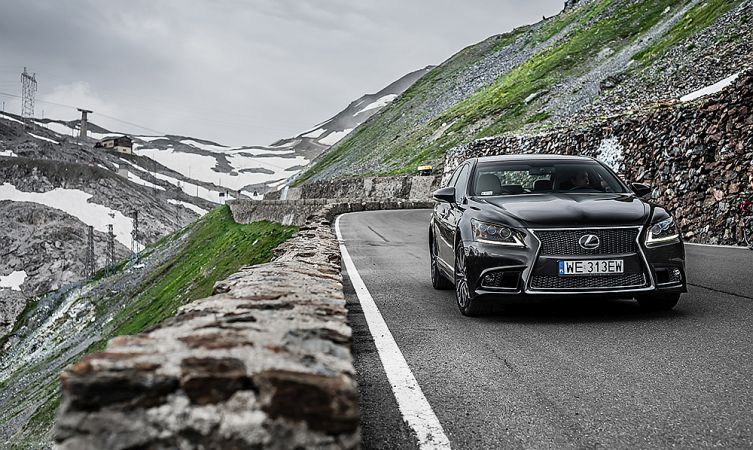 "The effortless way in which the car cruised along unrestricted motorways at speeds over 120mph was deeply impressive. Pneumatic suspension, excellent sound isolation, tremendous power and first-class comfort ensured the LS was the perfect travel companion on the long slog from Poland, through Germany's network of autobahns, to the eastern ramp of the Stelvio Pass.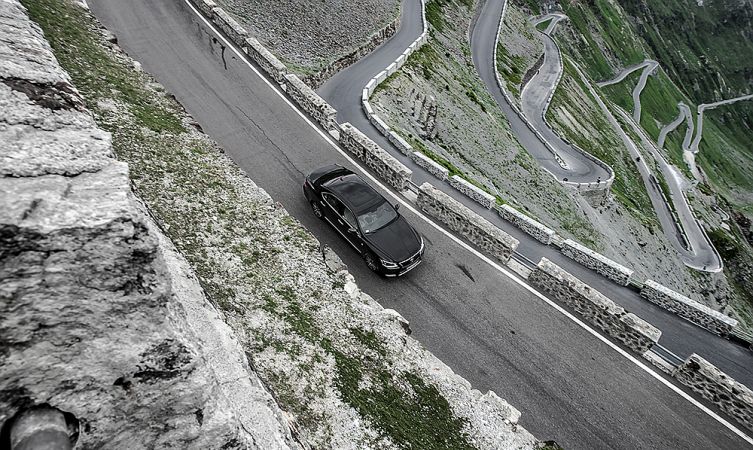 "And that meant starting a hill climb that extended over 12 miles and consisted of 48 hairpin turns before reaching the peak at 2,757 metres above sea level.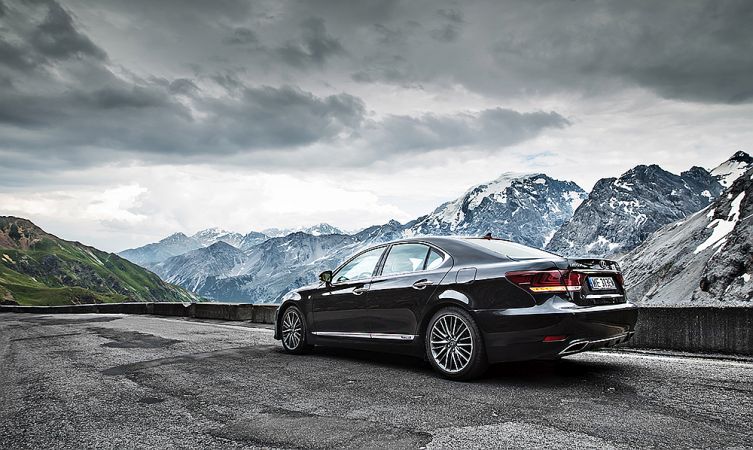 "Narrow, spaghetti-like roads are not the usual remit of the big Lexus LS. But while this may be out of the car's comfort zone, we've got all-wheel drive grip, lots of torque from the electric motor to play with, and hyperactive Sport+ driving mode engaged.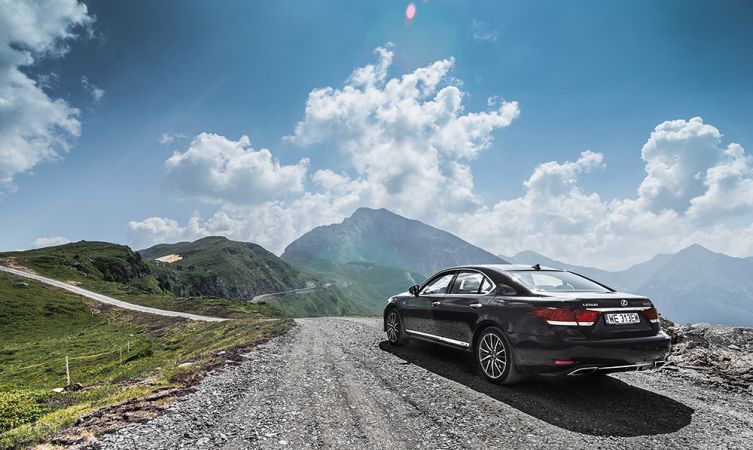 "This delivers a very predictable, real-time feel to the throttle, superb communication through the steering wheel, and powerful brake response. All of which made the LS 600h feel wieldy and enthusiastic on this world-famous mountain pass.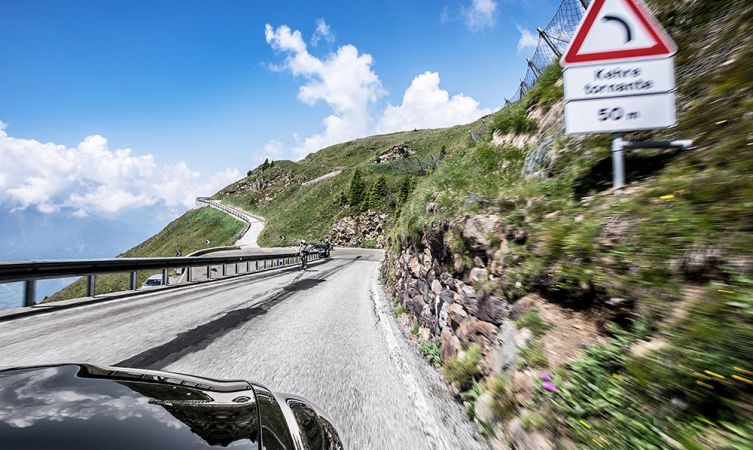 "Within no time our confidence had built to the point where we could aim for the apex of each corner with satisfying precision, unconcerned by the raw stone walls on one side and sheer drop on the other.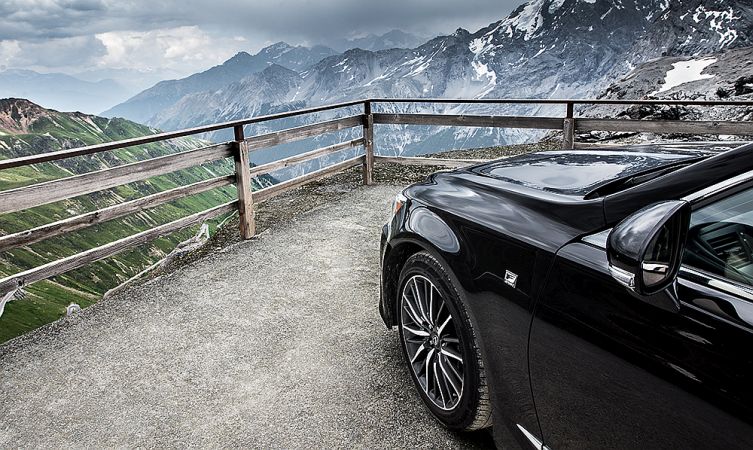 "Our high-speed climb and descent of the Stelvio Pass, via motorways, mountains and B-roads, showed us that the Lexus LS 600h F Sport displays a remarkable breadth of talent. Without exaggeration, it is one of the greatest motoring marvels to have come out of Japan, and has reconfigured our perception of the abilities of a hybrid-powered executive saloon."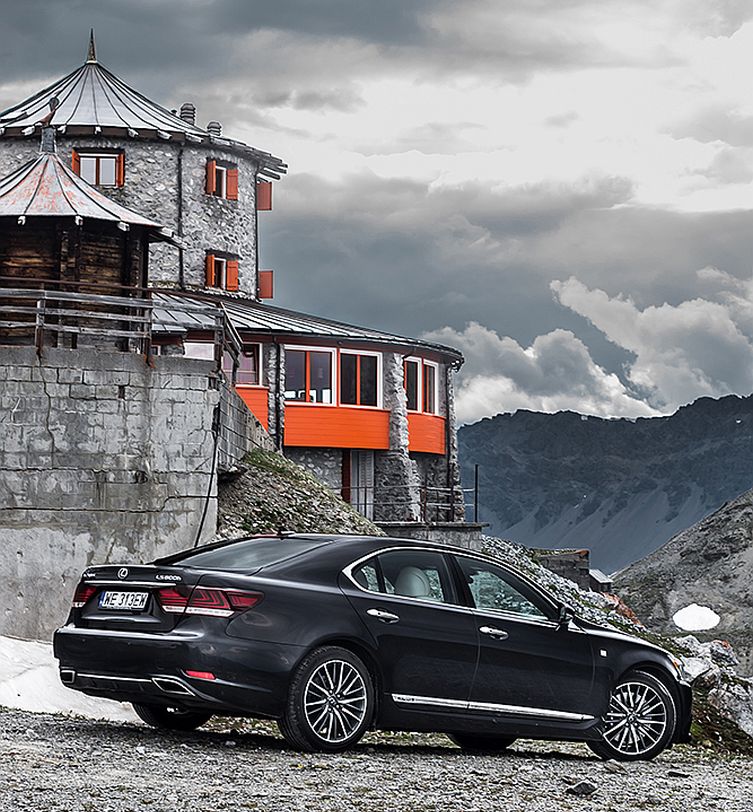 Bonus images: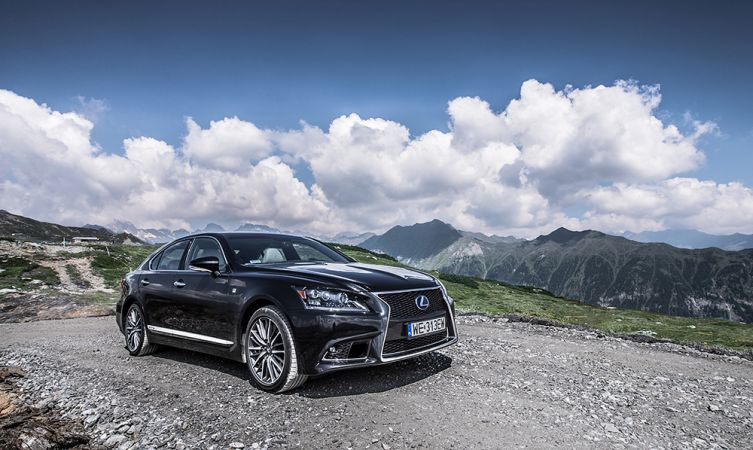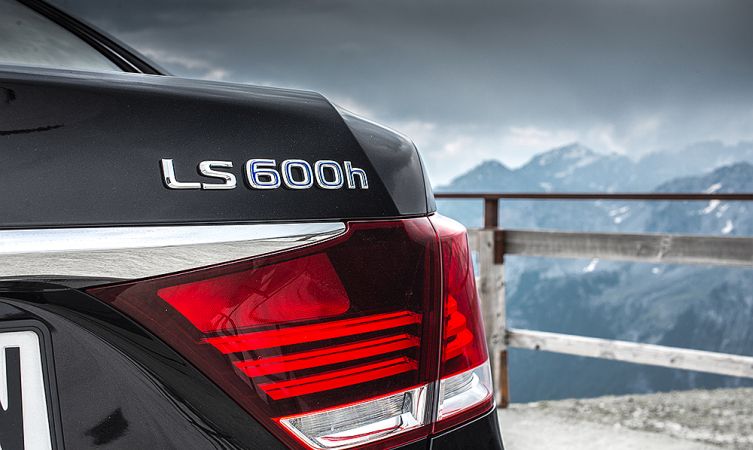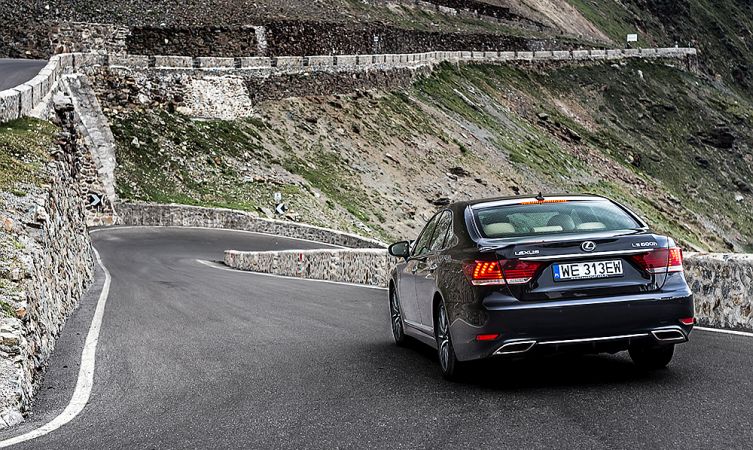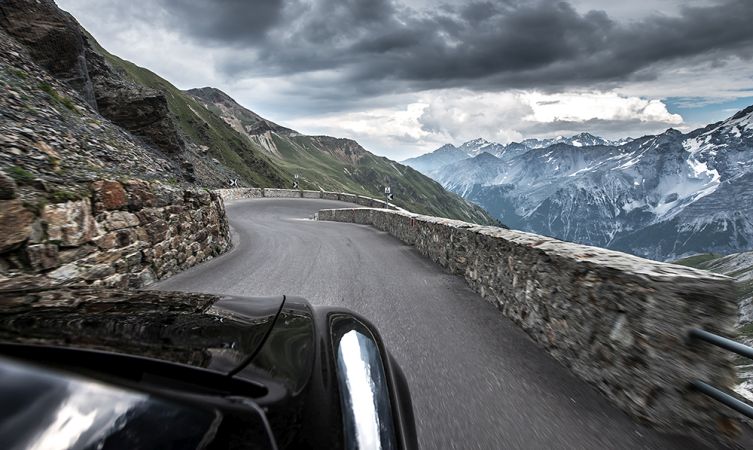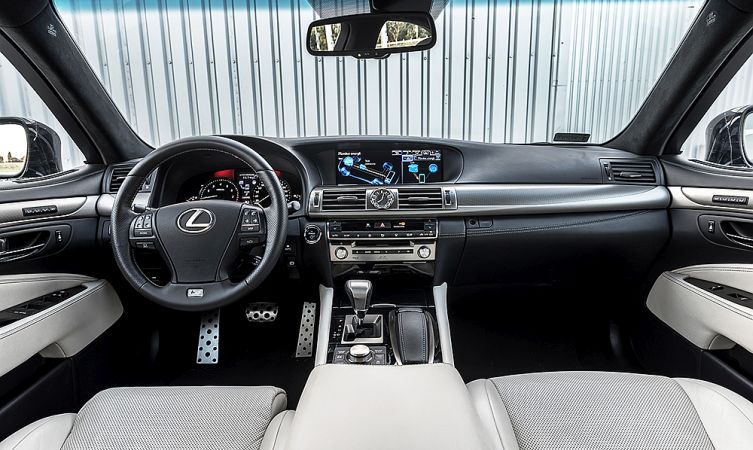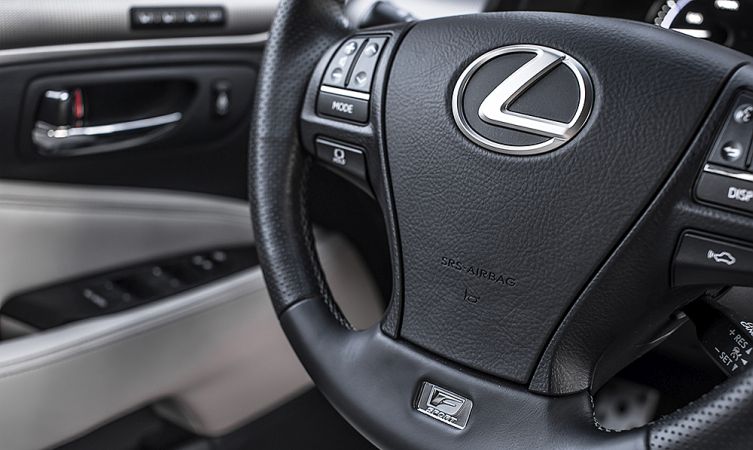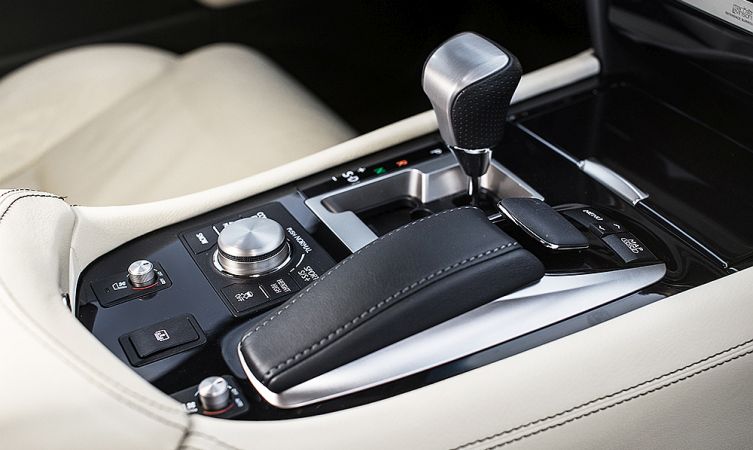 See more: Lexus RC F Carbon takes on as Ceaușescu's Folly
Learn more: The 'hollow' truth behind LS F Sport alloy wheels