Having owned a staggering 500-or-so cars throughout his driving career, Lincolnshire man Chris Fixter has finally settled into one brand and one specific model: the Lexus SC 430. It's the flagship coupe convertible he's desired for more than 20 years, and circumstances have recently allowed him to indulge his long-held dream. Not just once but with a trio of cars that includes what are probably two of the finest examples outside of a museum collection.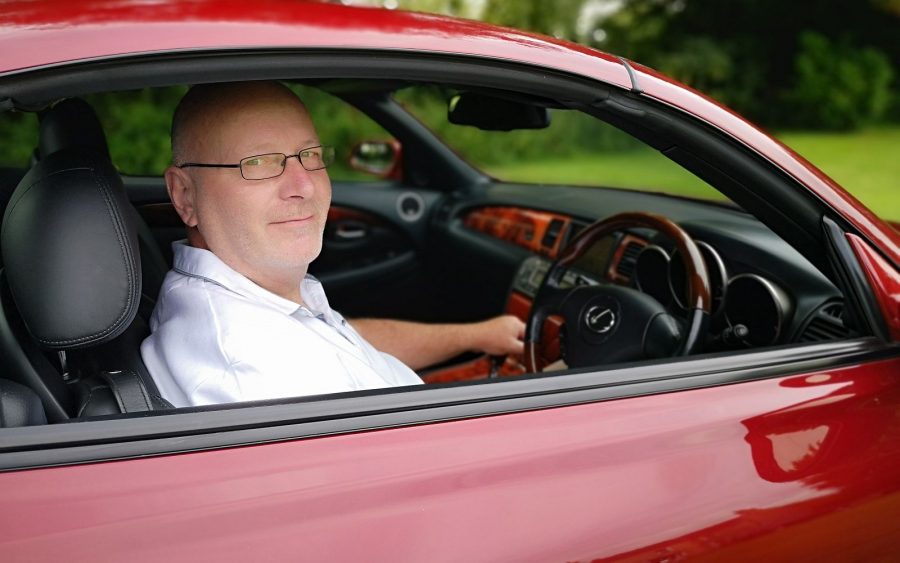 With a little over 2,300 examples of the Lexus SC 430 officially sold in the UK between 2001 and 2009, spotting one on the road is something of an event. However, as a true champion of the model, Chris has teamed up with the Lexus SC 430 Club UK with a plan for a much grander event for fellow SC 430 drivers. And with room for upwards of 50 cars on his front lawn, we have a feeling it will require the coining of a new collective noun.
We met up with Chris to hear first-hand about his fondness for the model and his plan for an annual get-together.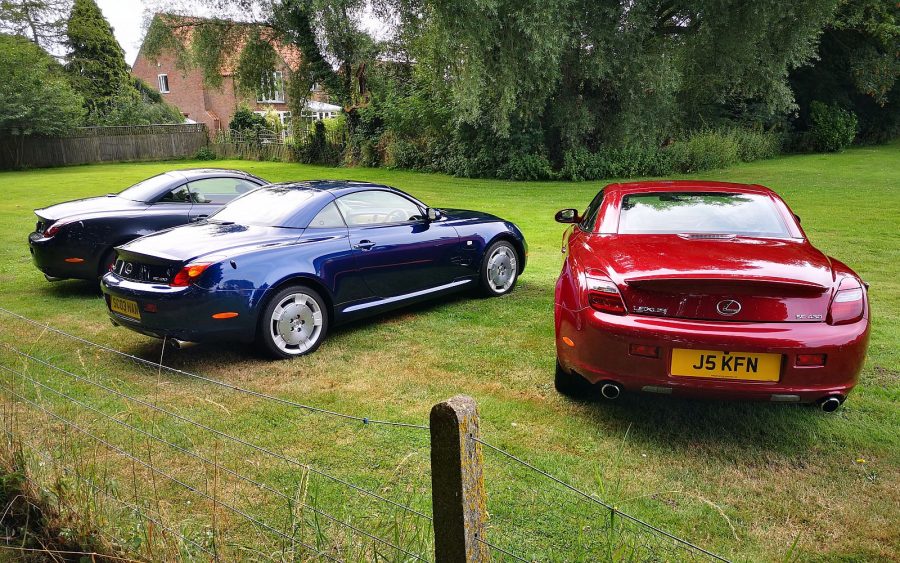 What is your history with Lexus vehicles?
Chris: "I've been dedicated to Lexus for more than 20 years and absolutely love the cars and the brand. My first purchase was an LS 400, which I was drawn to because of its luxurious interior and no-nonsense exterior. At the time I was providing wedding car hire and I reckoned the LS would be an ideal replacement for my 30-year-old Rolls-Royce Silver Shadow. The Lexus had done over 100,000 miles but it was still the quietest and smoothest car I had ever driven.
"Now thoroughly attached to the brand, I followed up with another first-generation LS, before progressing into third- and fourth-generation LS models. My fifth Lexus was a GS 300 and I bought my first Lexus SC 430 just over a year ago. Since then I've bought another four SCs, which means I've now had ten Lexus cars in total."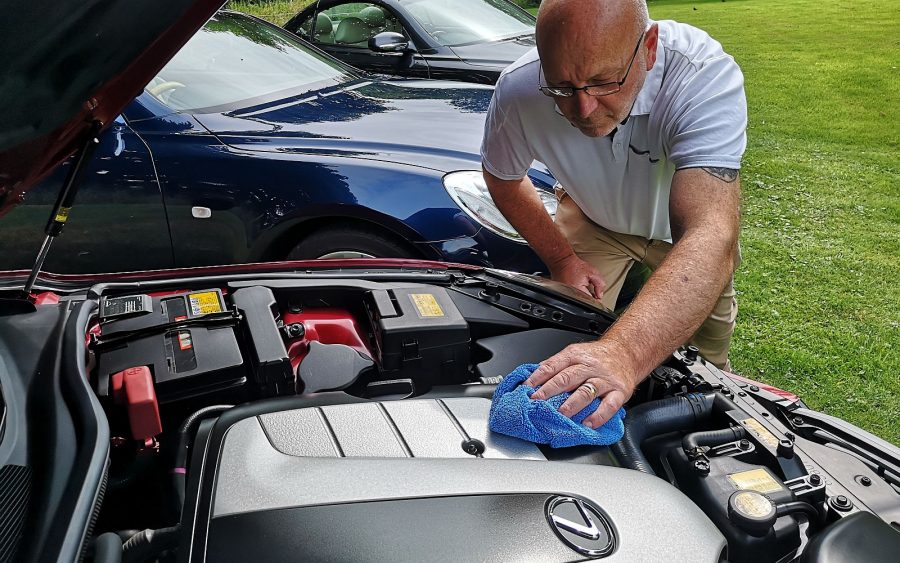 You seem to have become particularly attached to the SC. What attracted you to this model?
Chris: "To be honest, it was the car I really wanted 20 years ago but I wasn't in a financial position to buy one as they were brand new at the time. Besides, I needed a large saloon for my wedding car business, but I never lost the desire to own an SC.
"Based on my positive experience with all other Lexus models, I also simply couldn't reconcile this knowledge with the negative review that Jeremy Clarkson published about the SC. I know he loves to use hyperbole but I was keen to own and drive one in order to categorically prove him wrong. Two decades later, the Lexus SC 430 has proven to be the most reliable car in its class, and I doubt even Clarkson could argue with the facts."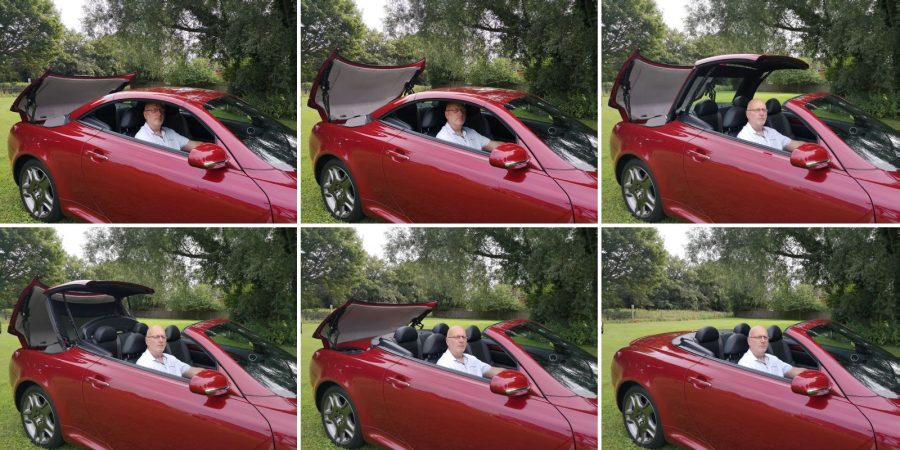 We gather the ownership experience met your personal expectations, then…
Chris: "Oh, much more than I had imagined. As soon as I drove one I was smitten, and over my time with the model I've also come to appreciate its amazing balance of reliability, economy, comfort, equipment level, repair costs and build quality. All that, plus the polite, helpful and hospitable staff at Lexus centres is head and shoulders above all other manufacturers that I've had dealings with."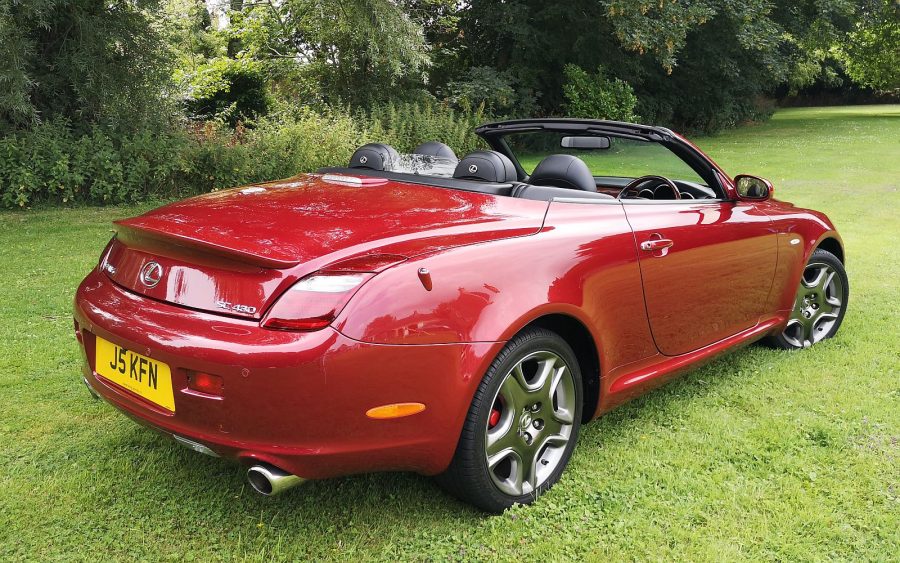 Please tell us about your current collection of SCs and what makes each of them special.
Chris: "My pride and joy is the Matador Red Mica one. It was first registered in September 2009, which means it's among the last few sold in the UK. Since then it's clocked up less than 15,000 miles and every service has been carried out by Lexus. According to my research, there are only 12 maroon SCs on the road in the UK, and at least seven of these were specified with cream leather. So the black leather upholstery in my car makes it a rare colour combination. It's also the only SC I've ever seen with an optional reversing camera hooked-up to the multimedia screen.
"My second favourite is the Indigo Ink Pearl one. A retired couple purchased it brand new in 2003 and sadly the husband died just 18 months later. The widow couldn't bear to part with the car and kept it for many years. But in all that time she never really drove it anywhere other than the MoT station for its annual test, which of course it never failed. This is why it's only got 8,200 miles on the clock. Eventually, she decided to sell it and wrote the following note on the advert: 'You are looking at the best Lexus SC 430 in the world.'
"Needless to say, I had to go and see it and I bought it straight away. By my estimation it's not quite the best in the world — I think that award goes to my maroon one — it is definitely the second best example I've ever seen; and I've been to look at 33 cars and driven more than half of them.
"Finally, there's my Smoky Granite Mica 2006 model — my daily driver and the car I use to ensure the others remain in pristine condition. It's got more than 90,000 miles on the clock but because it's been really well looked after it feels just as tight and smooth. With good maintenance, more miles does not equal less reliability. So although it's not as pristine as the other two, I feel this car is a greater testament to the inherent engineering quality of Lexus cars."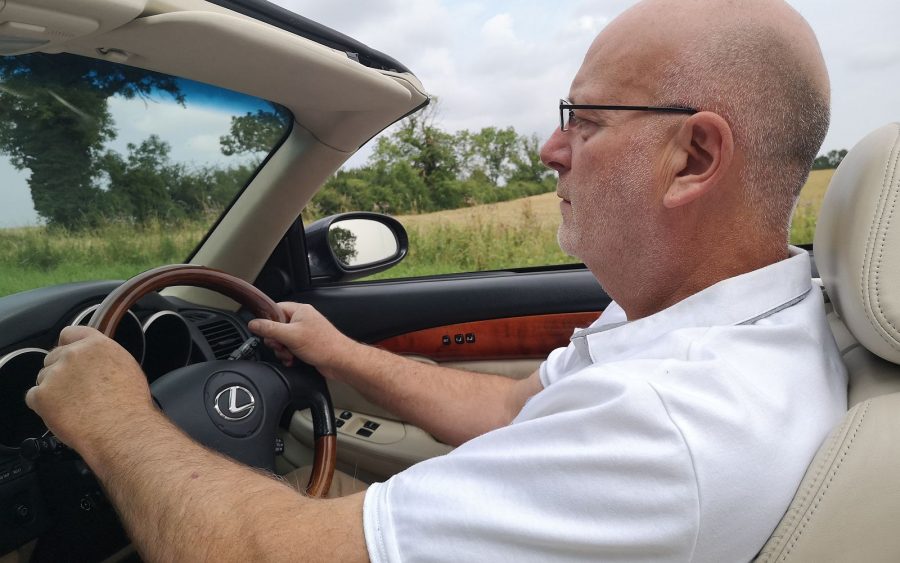 In terms of looks, do you prefer the original or the face-lifted version?
Chris: "They're both very good but I have to say that the face-lifted version has the edge. I think the revised headlights and rear lenses are an improvement visually but in terms of functionality, I like the fact they're slightly more economical and that the multimedia system can connect to my phone."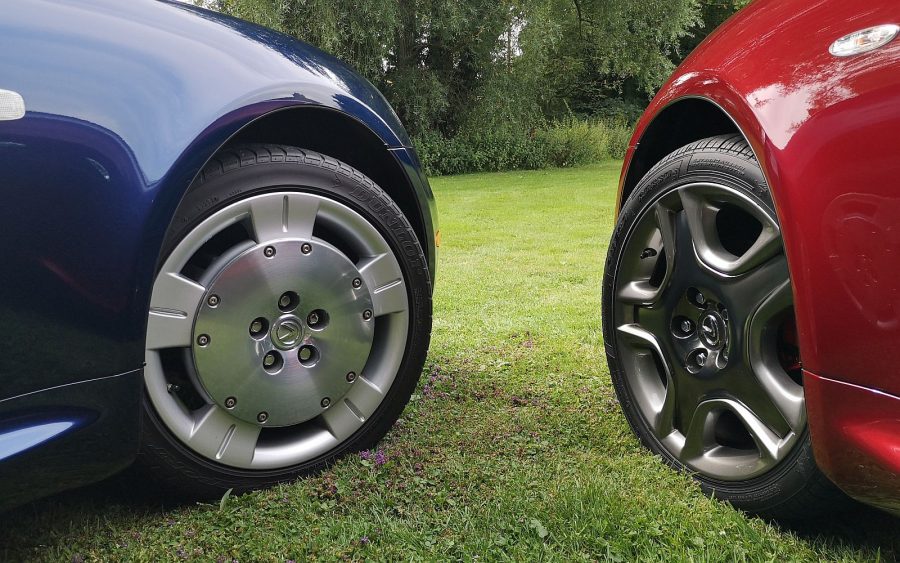 And now you've got together with the Lexus SC 430 Club UK to organise an annual get-together for fellow SC owners, right?
Chris: "Absolutely. I have the space and enthusiasm, so why not? It was unfortunate that the first of these get-togethers occurred during the pandemic and we had to abide by rules that restricted gatherings to up to 30 people. Even so, there were more Lexus SC 430s here on my lawn than I've ever seen at any other time.
"Over the past 12 months the number of group members has increased from 150 to more than 600. And now that most social restrictions have been lifted, I'm hoping that this year's meet on 22 August 2021 will be much larger."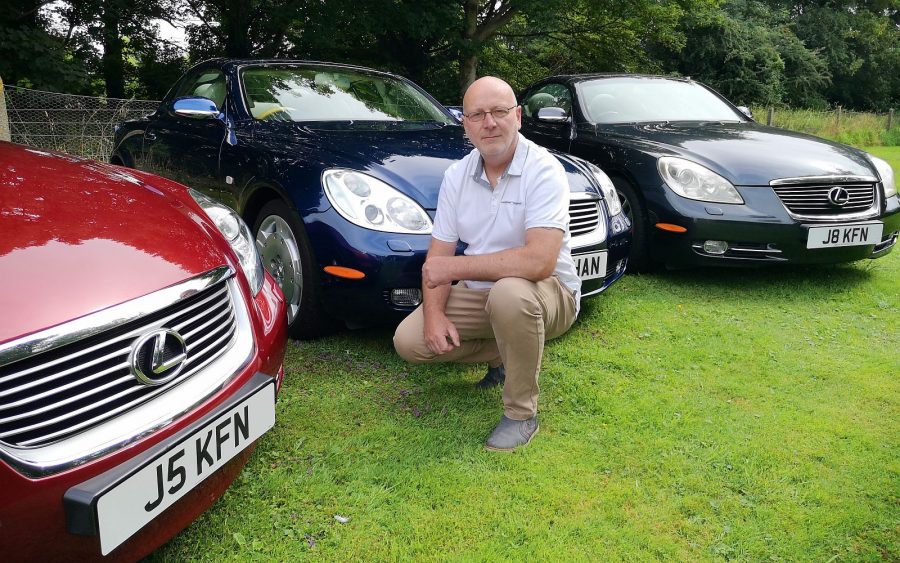 What would you say to somebody thinking of buying a Lexus SC 430?
Chris: "I'd say: 'Do it, and do it quickly!' The youngest examples are now 12 years old. I think that the older these cars get, the more enthusiasts are coming to appreciate them for their quality and depth of engineering, in contrast to those who may have originally bought one just because it was a nice, comfy convertible.
"There are also clear signs that the market is beginning to wake up to the SC 430, as I've heard of sale prices rising by more than 30% in the last year. So you could potentially buy one, enjoy it for a year or two, and then pass it on to another enthusiast for more than you paid."
Sounds like a win-win situation. Thanks very much for taking the time to speak with us, Chris, and we look forward to hearing about the meet in the coming weeks.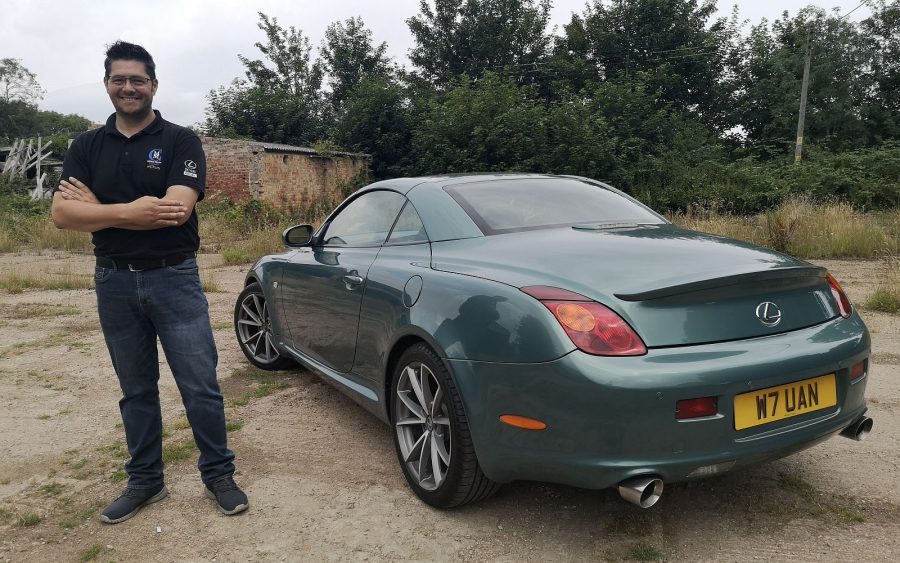 If you would like to know more about attending the 2021 Lexus SC 430 gathering on 22 August, or even displaying your own car, please join the Lexus SC 430 Club UK group on Facebook. This is the only UK-based club for the SC 430 and is run by Juan Thornes (pictured above), who owns this 2001 example that has been modified with non-standard paintwork, adjustable suspension, custom exhaust system and Audi RS4 alloy wheels.