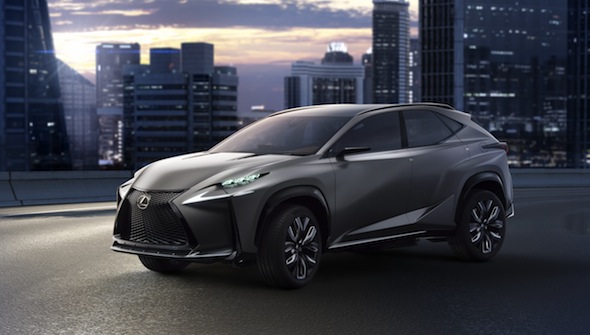 The wraps have come off the new LF-NX Turbo crossover concept at the Tokyo Motor Show in Japan.
First shown at the Frankfurt Motor Show in September, the latest version of the LF-NX is powered by a 2.0-litre turbocharged petrol engine.
Though still officially a concept car, this version of the design study features a different rear, complete with larger exhaust pipes and new rear valance.
The 2.0-litre, four-cylinder unit features Lexus's advanced high-tumble port, fan spray fuel injection, D-4S and VVT-i combustion technologies. Its design sees the exhaust manifold integrated into the cylinder head, and it is fitted with a twin-scroll turbocharger with an active wastegate valve.
By optimising the exhaust gas temperature, the exhaust manifold delivers high performance, fuel efficiency and low exhaust emissions, while the turbo operates effectively across the widest possible rev range.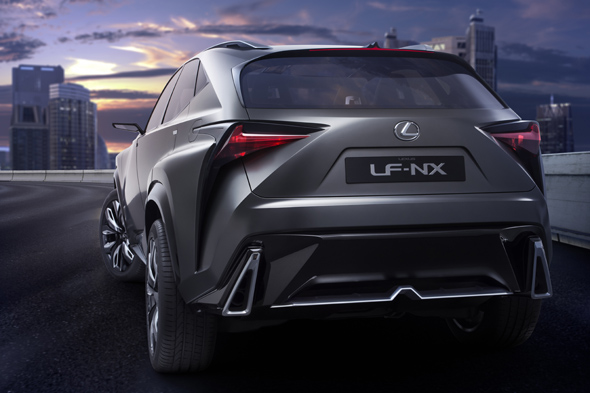 The unit is engineered for fast throttle response, yet demonstrates excellent fuel economy.
The compact SUV cuts a lean profile with its sharp body lines and large tyres that broadcast its SUV qualities. Inside, it builds on Lexus's reputation for offering user-friendly advanced technologies with a Remote Touch Interface controller with a new touchpad function.
Read our previous post on the LF-NX's design here.
We'll be updating this post with more details on the LF-NX Turbo as we get them, so be sure to stay tuned.