Before any leather is considered good enough for use in a Lexus, it is burned, ripped, scuffed and scored in a battery of gruelling tests to discover just how well it will maintain its quality through years of wear and tear.
Find out more: The Lexus Hard Way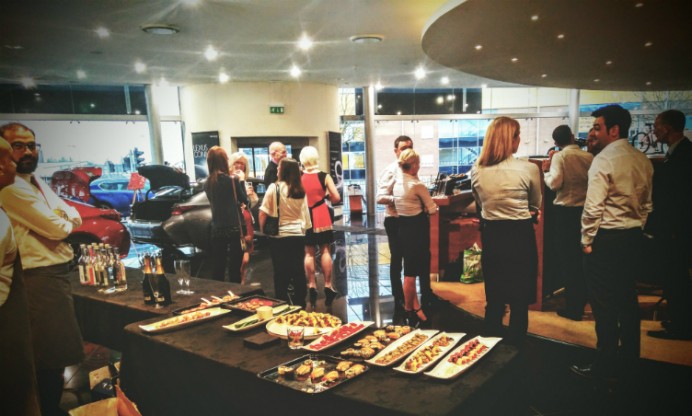 Artist Claire Lawrence, who is registered blind, has captured the spirit of these tests in her creation of a series of artworks, using the same leather for her canvas. Lexus Leicester played host to these unique artworks in an exhibition at its showroom from 6-8 May.
In a unique interpretation of Lexus's principles of Amazing in Motion, Claire has been inspired by the multi-sensory qualities of the material. Her creative process involves burning holes in the leather, which are then laced with stitching before being coated with a clear varnish, adding extra dimensions of visual interest and tactility.
The works were displayed in the Lexus Leicester showroom, and an exclusive launch event on Friday night provided a preview of the exhibition.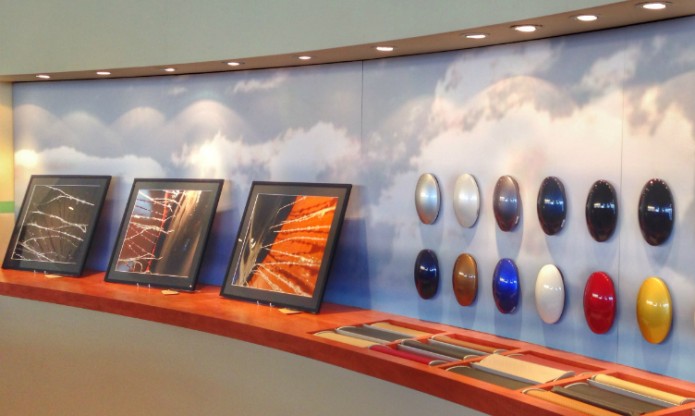 Drinks and canapés included a nod to the Lexus brand's Japanese heritage, while a video showreel offered guests a glimpse at the way in which Claire creates her artworks.
Due to being registered blind, a key quality of Claire's artwork is their feel. So unlike many other art exhibitions, she encouraged each attendee to get up close and touch her artworks in order for them to experience the art as she does.
Richard Rhodes, Head of Business at Lexus Leicester, said: "Claire's work is very special and adds an intriguing new dimension to Lexus's concept of quality and craftsmanship. We are delighted to be able to support the work of a talented local artist and hope that our customers and other visitors will enjoy seeing the exhibition."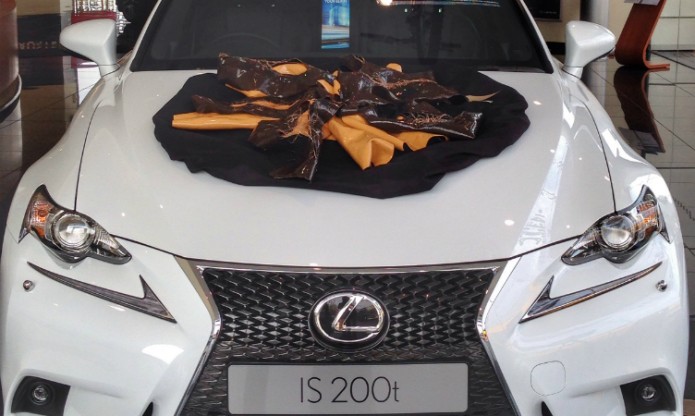 Claire was diagnosed with a degenerative eye condition when aged eight. She went on to complete an art degree, but a subsequent decline in her vision curtailed her artistic ambitions. It was the chance gift of a blowtorch in 2013 that proved the inspiration for an alternative approach that has produced new creative work and the Lexus commission.
"As I have tunnel vision, I can never see the piece as a whole, only sections of it. So in a sense my art is a representation of my eye sight," said Claire.
Read more: Blind artist works her magic on Lexus leather
Read more: Lexus leather as you've never seen it before