As a man that buys, sells and collects motors for a living, it's fair to say that Paul Cowland loves anything automotive. But what would the star of Salvage Hunters: Classic Cars make of the Lexus LC 500? We dropped one off for the weekend to find out…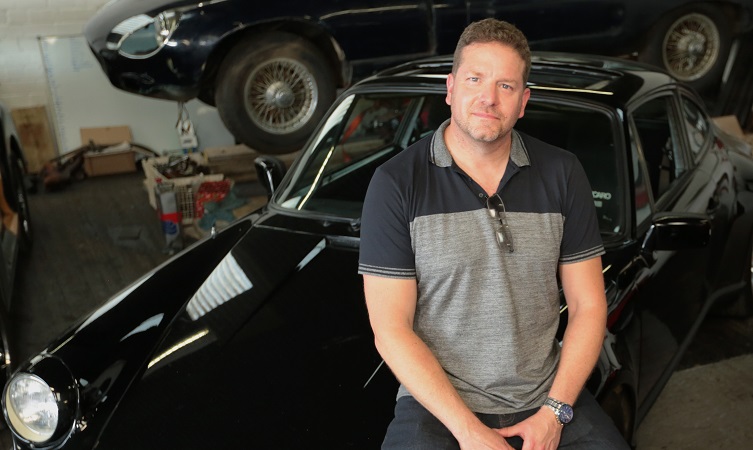 "Concept cars are a swizz, aren't they? They sit there at motor shows, looking all futuristic, boasting styling cues and tech that wouldn't look out of place in a science-fiction movie. We're sold. All of us. And then what comes after, the showroom version, once the engineers and bean-counters have had their say, is usually a fluffed-up, watered-down and bloated facsimile of what could have been. What about that shiny trinket you showed us? I'd already cleared mental garage space for that one…
"Thus was my cynicism when I saw the stunning Lexus LF-LC concept. For a manufacturer that started by playing it safe, majoring on all sorts of grown-up buying cues, this was awfully brave. There was no way it'd be built, of course. Not Lexus, surely? The LFA was one thing, but this beauty was being touted as an almost affordable supercar.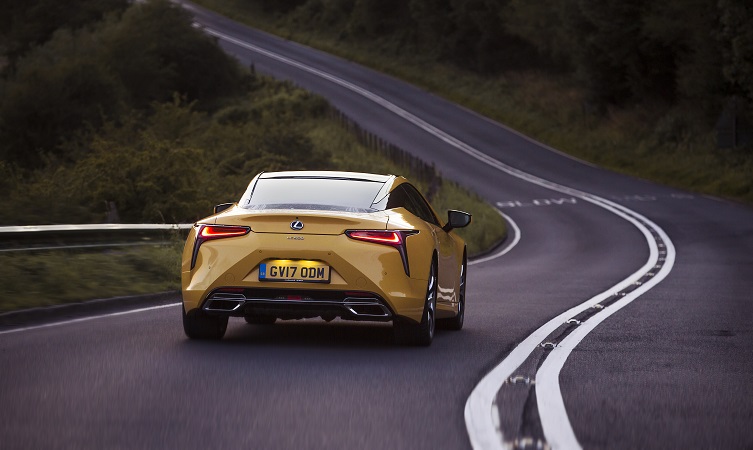 "But Lexus did. One might argue that the LC 500 you can buy from your local showroom is actually even more aggressive than the concept car, because none of the poster cues have been taken away. And that, my friends, literally never happens.
"For this reason alone, the LC 500 piqued my interest at launch. It's the unusually rare fulfilment of an automotive promise. But that wasn't all. Along with the clever, polar bear-friendly hybrid model we all expected from Lexus, we also got one with the full-fat, normally aspirated V8 that makes the RC F and GS F go sideways in any gear you'd like to choose. Yep, 471bhp, that body and, topping it all off, a ten-speed gearbox. Clearly, the development team had been playing too much Gran Turismo.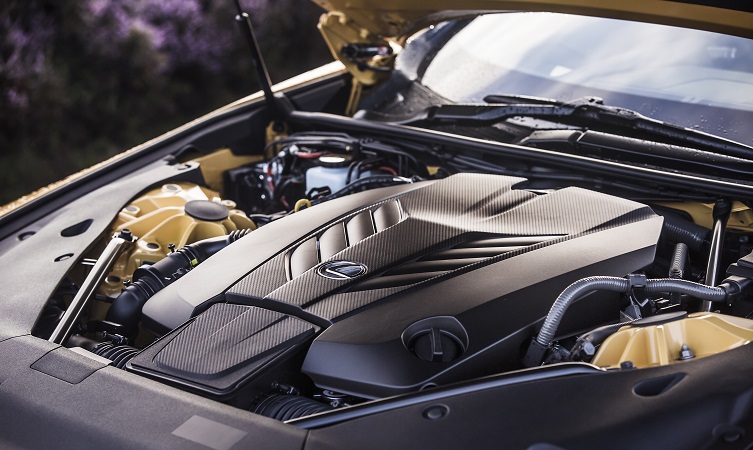 "Let's start with that engine. Lexus is marketing the LC as a true GT rather than a sports car, so that's a perfect start. To my mind, a rear-wheel drive V8 coupe is the ultimate distillation of all that is great about the motor car. Engine up front, power out the back, me cosseted somewhere in the middle, and enough naughty noises emanating from the tailpipes to render any stereo equipment superfluous.
It really got under my skin, this car. Its looks are an obvious draw, but like all good love affairs, the attraction runs much deeper.
"Enter the car by its neat handshake handles, plonk yourself in a ventilated seat that quickly finds the perfect spot (even for a 6'4" orangutan like me) and fire it up. What greets you on the cold-start cycle is a noise that sounds like someone is trying to muffle a NASCAR. Perfect, in other words.
"Engage Sport+ mode – there are several other modes, apparently – and pull away. What you immediately realise is that this engine is a total honey, perfectly mated to a gearbox that's been designed by a team obsessed with the rhythmic perfection of each shift point. Each nano-perfect shift sequences into the next with the split-second regularity of a fine watch movement. It's practically hypnotic, although by the time you reach fifth gear your face will be in the back seat, so sleeping is not an option.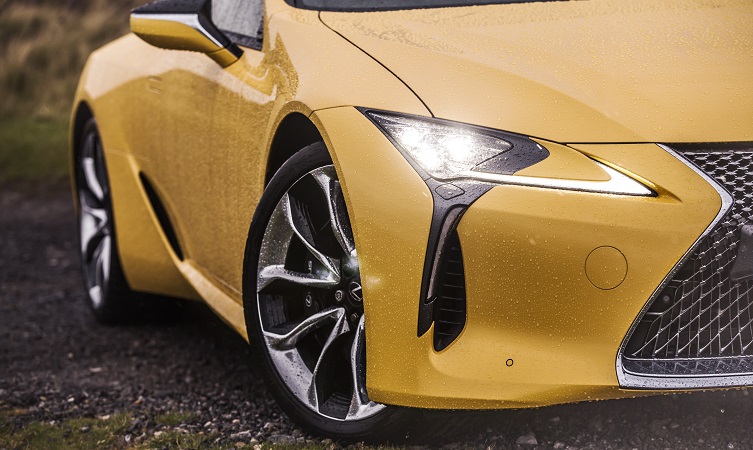 "Despite the constraints of fitting bespoke forged multi-link suspension into the tiny space dictated by the concept car profile, the LC 500 still rides and communicates the road like a Lexus should. That doesn't surprise me.
"What does, however, is the sheer entertainment that the chassis has to offer. Front-end grip and turn-in is a pleasant surprise, while the way the obedient tail squats under a gentle throttle squeeze gives the whole affair an entirely planted feel. You can drive very quickly in this car, and it flatters my moderate talent by going obediently wherever you choose to point that shapely nose. Ground gets eaten at an unfeasible rate, yet it's all so fuss- and drama-free.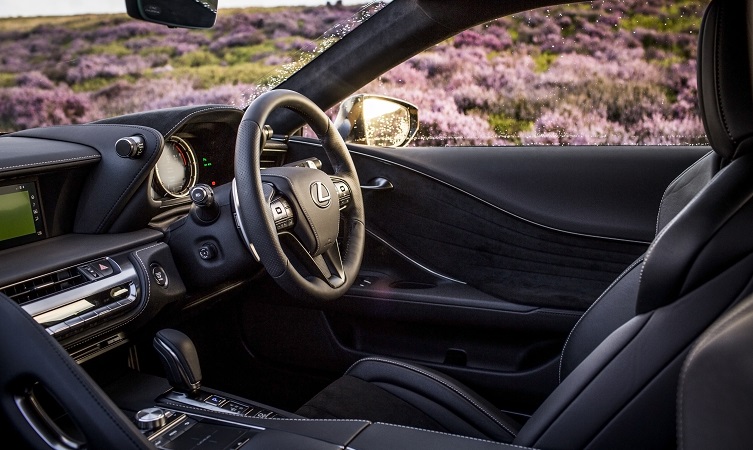 "But let's be frank. A true GT needs to work as well at 30mph as it does at 70+mph. This is where the LC really won me over. The seating position is perfect, the specification is as complete as you could want; and if audio is your bag, baby, the Mark Levinson system in my test car made the whole prospect easy to justify via man-maths.
"A home-installed Mark Levinson system can easily exceed £80k. So here, you're getting an audiophile's dream set-up with the car thrown in for free, no? It's the cleanest, clearest, most precise factory-fitted reference system I've ever heard in any car – and the perfect riposte for those rare days when the sonorous movements of the engine aren't to your liking. Not that there will be too many of those, mind.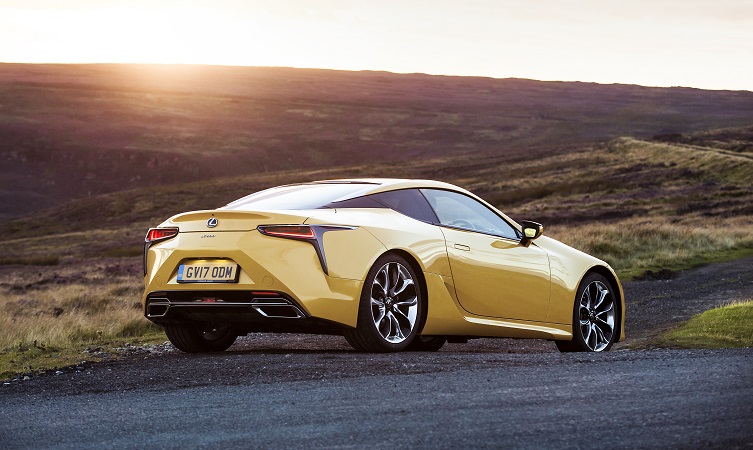 "It really got under my skin, this car. Its looks are an obvious draw, but like all good love affairs, the attraction runs much deeper. It eats motorways with the same ferocity that it attacks corners, yet offers a cabin ambience that soothes, cossets and comforts. Like all potential long-term partners, it seems to tick all of the boxes. It may very well have found a place in my collection as well as my heart."