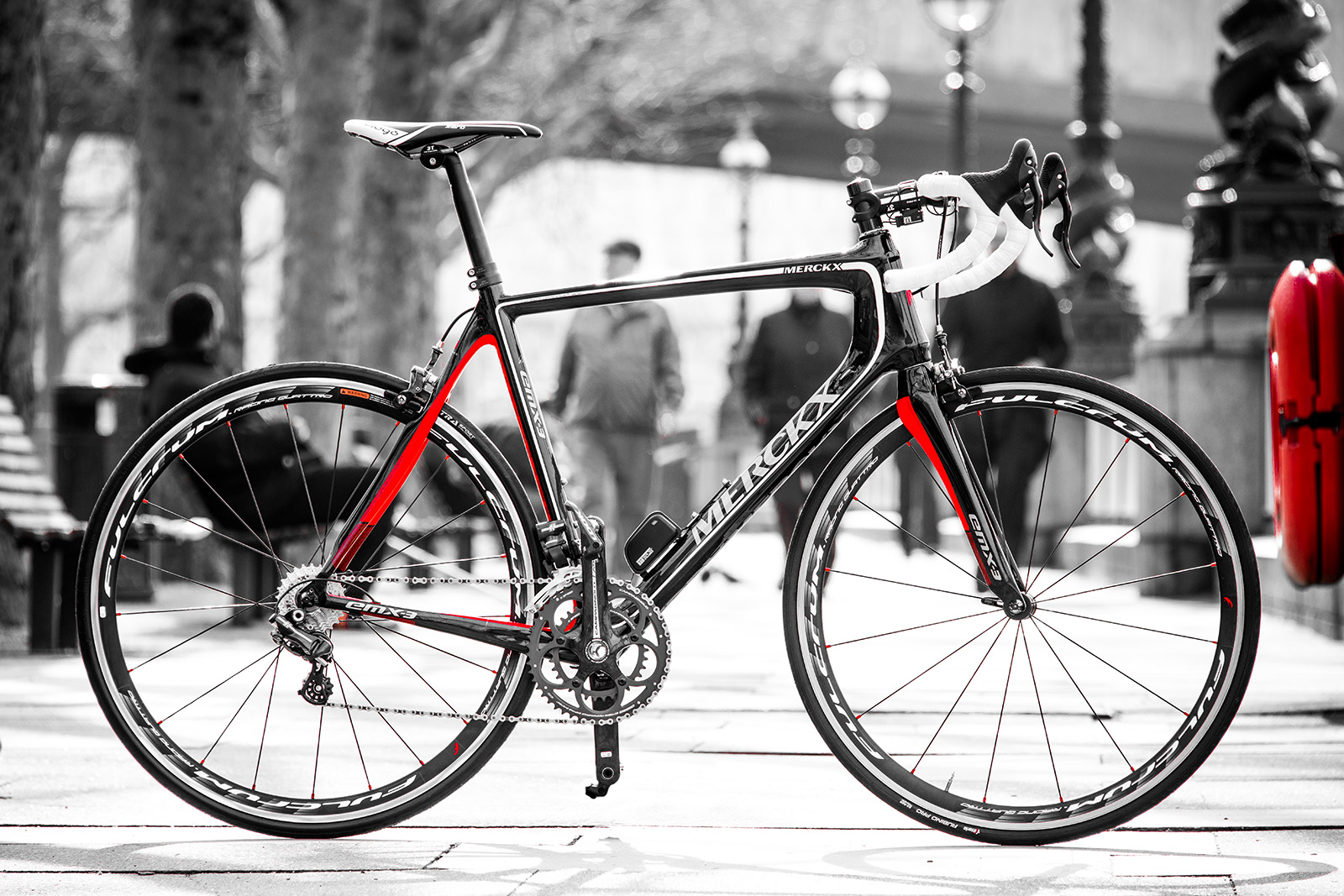 What do you get when you ask some of the engineering team behind the Lexus LFA supercar to work with one of the planet's most famous cycle racers?
The answer is this – the new Eddy Merckx EMX-3 (above), and flagship Eddy Merckx EMX-525 bicycles (below).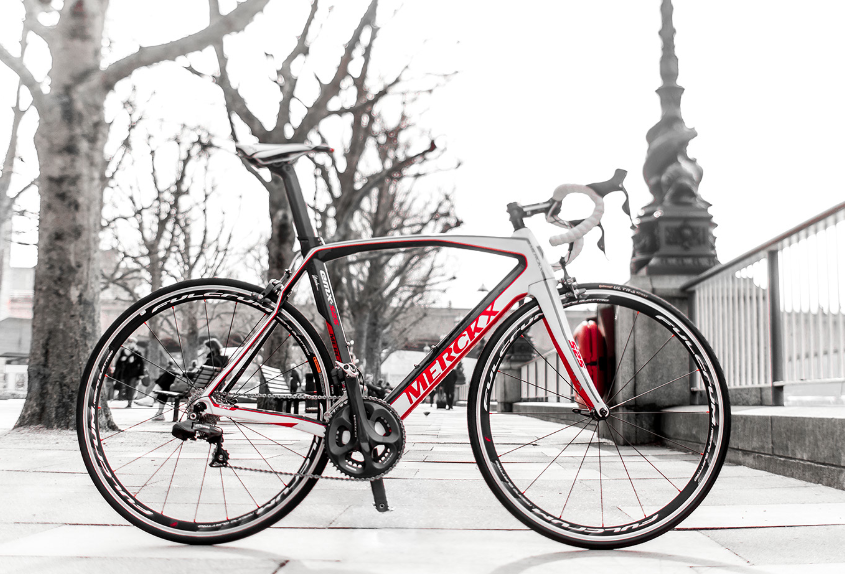 Eddy Merckx has been hailed as one of the World's greatest competition cyclists. He is a five times winner of the Tour de France, five times Giro d'Italia winner and three times World Road Race Champion. In all, he's chalked up over 525 Professional Road Race Victories, a fact recorded in the name of the top of the range EMX-525.
Like our cars, the bikes focus on delivering ground breaking technology. The EMX-525 – priced from £4,499 when fitted with with Shimano Ultegra Di2 Electronic Gears – is used by the Belgium top flight Pro Team TopSport Vlaanderen.
The EMX-3, which costs from £3,999 when fitted with with Campagnolo Athena EPS Electronic Gears is described as the more accessible model in the range.
Both are beautifully crafted, on top of which the EMX-525 boasts an impressive aerodynamic performance and market leading bottom bracket stiffness of 213 Nm/mm. On the road, every ounce of power generated by your legs is delivered to the back wheel, making for an amazing feeling of acceleration.
Just like the LFA, both bikes are built using carbon fibre, and both were fine tuned in Lexus' giant wind tunnel facility in Cologne under the watchful eye of aerodynamic specialists from Lexus.
As part of the launch of the new bikes, Merckx sent us a couple of the bikes to try for size, so for the ultimate test we took them to central London – an environment in which Lexus hybrid engined cars excel… So how did we get on?
London's Southbank provided the starting point of our London ride and there's no doubt the bikes turned heads. From there, it was on to Smithfields Market, one of London's remaining meat markets, which holds an annual closed road professional bike race, the London Nocturne.
Even at this early stage in the day, the bikes offered a very smooth ride and allowed us to deal with London's roads in comfort.
Both bikes were equipped with the latest electronic gears. Never having ridden with them before, it's a very easy and accurate way to change gear in all conditions (climbing, sprinting, descending…). Simply a 'one click' system, it reacts instantly to the touch and makes gear changes effortless, leaving you to expel your effort elsewhere on the bike.
Cyclists love coffee and there's no better place to stop for refreshment, especially on a slightly chilly April day, than Rapha, on Brewer Street. A warm welcome, plenty of space to securely leave your bike and live cycling on the big screens. A little cycling haven, we strongly recommend visiting if you've not already.
For the final test we needed a hill and headed to Swains Lane, near Highgate, which is the perfect place. A 20% gradient climb right in London, it's brilliant! Once a year the Lane is closed for an Urban Hill Climb Event which is open to the public. An 800 meter dash up the hill, pipped against your rivals, always a great event for spectators and competitors alike.

Both bikes were incredibly light, just above the UCI weight restriction, and very responsive, especially when climbing. We will be sad to see them go back to Eddy Merckx.
[youtube width="640″ height="360″]https://www.youtube.com/watch?v=0J2mfi2iKoI[/youtube]