Next in our tour of amazing, luxurious hotels, we take the Lexus CT to East Anglia to visit the Wilderness Reserve in Sibton, Suffolk, and The Hoste in Burnham Market, Norfolk.
See also:
Lexus CT compact luxury tour: Scotland
Lexus CT compact luxury tour: The Midlands
Lexus CT compact luxury tour: The South
Lexus CT compact luxury tour: The Cotswolds
Lexus CT compact luxury tour: The North West
Wilderness Reserve
Sibton, Suffolk

No need to hang out with the hoi-polloi. If you're one of those who believes 'hell is other people', (or at least strangers), then Wilderness Reserve is the perfect location for a private weekend retreat spent with friends and family.
Whether you cosy up with the one you love best or gather friends together for an indulgent house party, you will never forget this special place near Suffolk's Heritage Coast.
The building
There's a superb variety of accommodation on this imacculate 4,500 acre estate, catering for differing sizes of party. Our favourites are the smallest and grandest choices: Hex Cottage, a dinky thatched hideaway for two that was formerly the woodcutter's home.
At the other end of the scale, the grand Sibton House, designed by Decimus Burton in 1827, is where you can be Lord or Lady if the Manor for the weekend with up to 23 guests of your choice.
The rooms
As you would expect, Sibton House is all about tasteful living on a grand scale, with, sumptuous beds, marble bathrooms and luxurious living quarters with squishy sofas.
Cosy up in Hex Cottage and you'll also find every comfort – except electricity and wifi. That means romantic candlelight by your canopied bed, crackling fires and a roll top bath topped with hot water care of an Esse range in the kitchen.
Warning: you may find you look at each other rather than your phones, leading to conversation.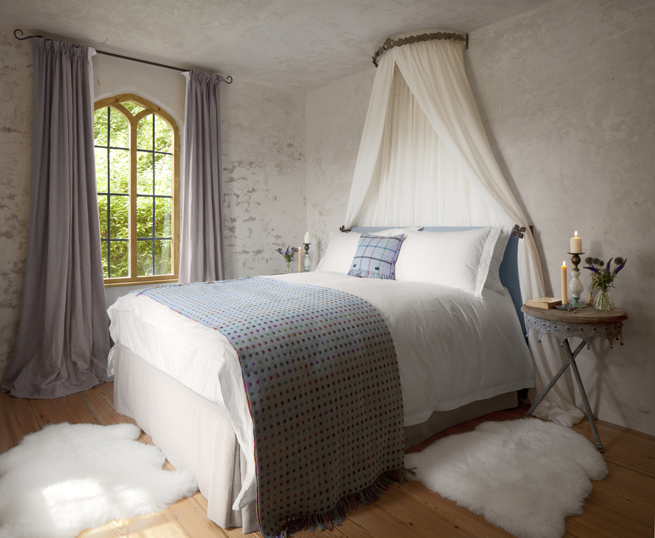 The food
Self-cater or choose from a locally-sourced menu. If you're having a celebration, the dining room at Sibton House or outdoor terrace are both incredible settings for dinner and the staff at Wilderness Reserve can arrange fine dining from £65 per person. Enjoy the catch of the day from Southwold or Blythburgh pork with a specially selected flight of wine for every course as an option.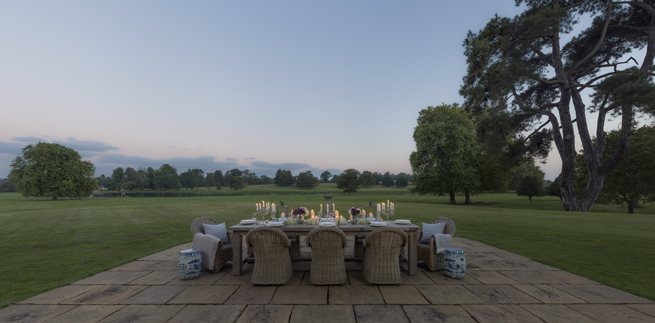 The activities
Survey your empire – walk the wonderful grounds or in warmer months, laze by the naturally filtered swimming pool or organise a tennis match. Anything from kite-surfing to golf can be arranged, or if you're less energetic, there's a fantastic cinema room full of sofas for Sibton House guests.
Aldeburgh, Southwold and Walberswick are all within striking distance if you fancy some bracing sea air, but the truth is that when you have your own private estate to enjoy you may find it hard to tear yourself away to the real world.
The Verdict
The perfect place to make memories and live out your Downton Abbey fantasies. Truly magical.
Need to know
Wilderness Reserve
Yoxford Rd, Sibton, Saxmundham, Suffolk IP17 2LZ
For bookings, phone: 020 7484 5700
Sibton House from £2,495 per night (sleeps 24)
Hex Cottage from £150 per night (sleeps 2)
The Hoste
Burnham Market, Norfolk
Heading north to Burnham Market, we're in Nelson's Norfolk. England's naval legend was born near The Hoste, the village's boutique hotel which has quite a reputation for its superb service and locally-sourced menu.
The building
You're spoiled for choice at The Hoste. Stay in the main hotel and you'll be in a building that dates back, in part, to the 16th century but manages to feel un-stuffy and contemporary.
Or hop over to Vine House on the other side of the village green for Georgian elegance and rooms with chic interiors. Those who like a quirky location will love Railway House, a ten- minute stroll away on the other side of the village, with the option to stay in a restored railway carriage.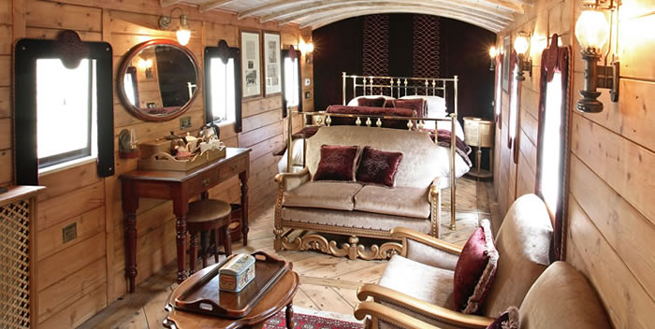 The rooms
There's a variety of rooms on offer over the various locations, and all are tastefully decorated. Some have huge tubs, brass beds and walk in showers, others feature four posters or beds with beautifully upholstered headboards and views over the green.
The food
Formal or casual, in the airy Garden Room, buzzing restaurant or bar, the food here is outstanding. Featuring ingredients from named local suppliers, you can expect seafood and fish of the highest calibre – don't miss the Norfolk Coastline Assiette, the best of the sea featuring lobster risotto, Cromer crab and Brancaster oysters – or order from an extensive menu stuffed full of British modern classics.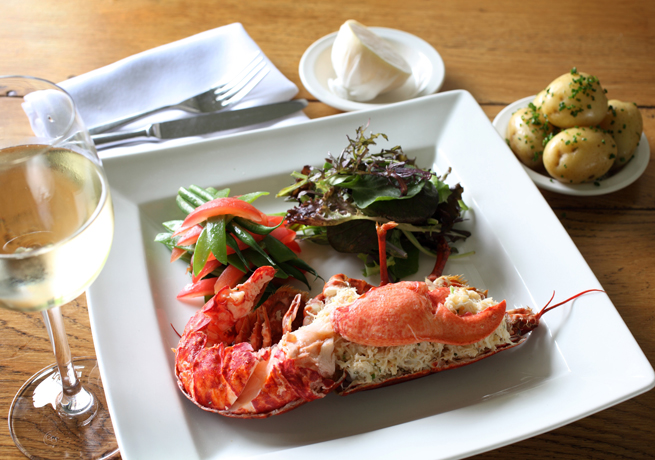 The activities
The Georgian village of Burnham Market is full of interesting little boutiques and the Hoste's own Nelson exhibition will while away a few hours, but you really can't come here without a trip to the wide expanses of beach on the North Norfolk Heritage Coast. Winter or summer, they're the perfect place for picnics, dog-walks and blowing away the cobwebs.
Sandringham is nearby where the Queen has her estate and the grounds are free to visit. If nature's your thing, try the beautiful Pensthorpe Natural Park for its woodland trails and to see nature conservation in action.
Back at The Hoste, book into the spa for their signature Clarins treatments or just sink into the hot tub in the courtyard for a pre-dinner soak.
The Verdict
The perfect weekend bolt-hole for bracing walks, memorable meals and serious comfort. If you're also a history buff, you'll have reached north Norfolk nirvana.
Need to know
The Hoste
The Green
Burnham Market
Norfolk
PE31 8HD
For bookings, phone: 01328 738777
Doubles from £130 per night