This 2021 SEMA Show in Las Vegas was a feast for Lexus fans, with a stack of modified cars and SUVs on display. Unique among them was the LCRacer from the past master of Lexus customs, Gordon Ting. We caught up with Gordon at his base in Southern California to get the inside story of this beautiful silver cabriolet.
"I'd never done a convertible," he explains. "I had hopes that an in-person SEMA Show would happen in 2020, and that maybe Lexus would be there, so in late-2019 and early-2020, I did some preliminary planning of concepts and designs of what I thought the vehicle would look like. SEMA didn't happen in 2020, but that gave me a slight head start when we started work on the car for 2021, which didn't happen until August ahead of the show in November."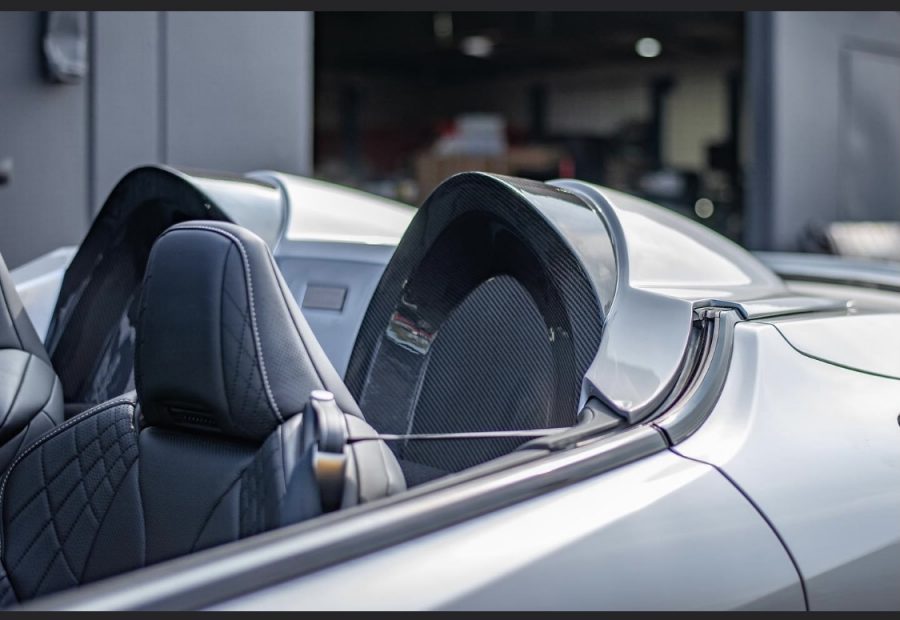 Gordon naturally wanted to showcase the LC 500 Convertible – his 18th custom build for SEMA – with the top down, which meant figuring out how to personalise it beyond the regular modifications of wheels, tires, brakes, suspension and aero parts. The solution was a speedster-style tonneau cover.
"It's the focal point of the LCRacer," he says. "Living in Southern California and having been able to drive the [standard] car to events, I really enjoyed what the convertible offered. The speedster is a classic, iconic look that can work with a lot of high-end sports coupes. It also reflects my strong affinity to motorsport and racing."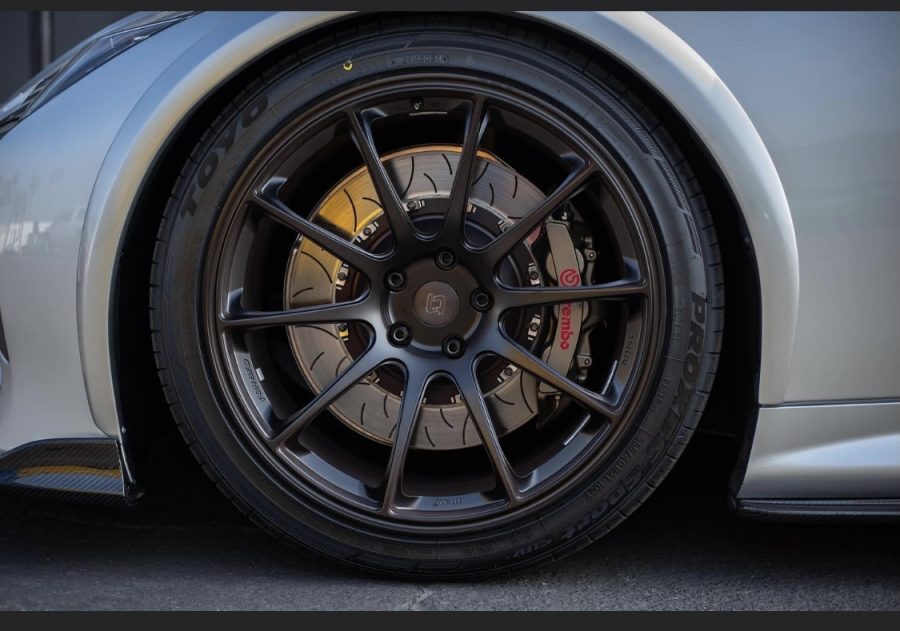 Like the LCRacer's new carbon-fibre bonnet, aero parts and titanium exhaust, the tonneau cover was built in Japan by Ting's long-time collaborator, Artisan Spirits. The piece was painted in silver to match the rest of the car being assembled in the California workshop of Evasive Motorsports, but at the time of writing the tonneau remains unfinished – not that you'd know to look at it.
"The tonneau cover was the biggest challenge on the LCRacer build," says Ting, "it was a rush [to get ready for SEMA] and we couldn't quite finish it in time. The fit is good but work still needs to be done where it's integrated with the rear seat area. As a temporary fix, we did a rear seat delete, made a temporary flat cover and carpeted it to match the footrest carpet. No one will notice but we want to do more!"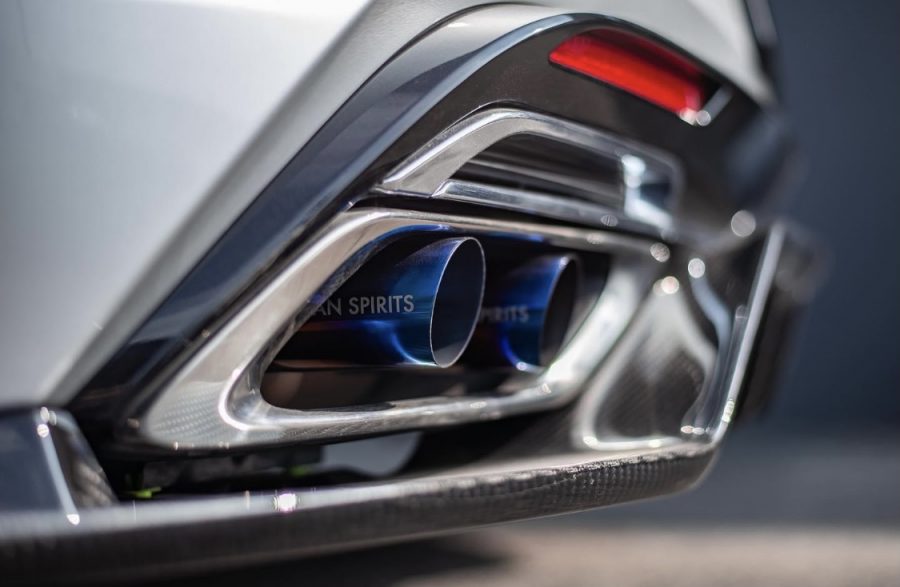 He adds that the factory roof still lurks beneath the tonneau of the LCRacer to save time during any potential future return to stock specification.
Other aero parts are carried over from those used on Ting's previous LC 500 coupe builds. A subtle change is to the wheel arches, which are gently flared with Artisan Spirits parts to the same spec as on the yellow preproduction Ting LC, car that went to SEMA in 2016. "They're small, not overly aggressive," he says. "I try to keep in mind the consumer and the category that the vehicle is in. The LC is not an inexpensive car. I wanted to have people unsure whether the car comes stock from the factory like this or not, and I think we got that balance."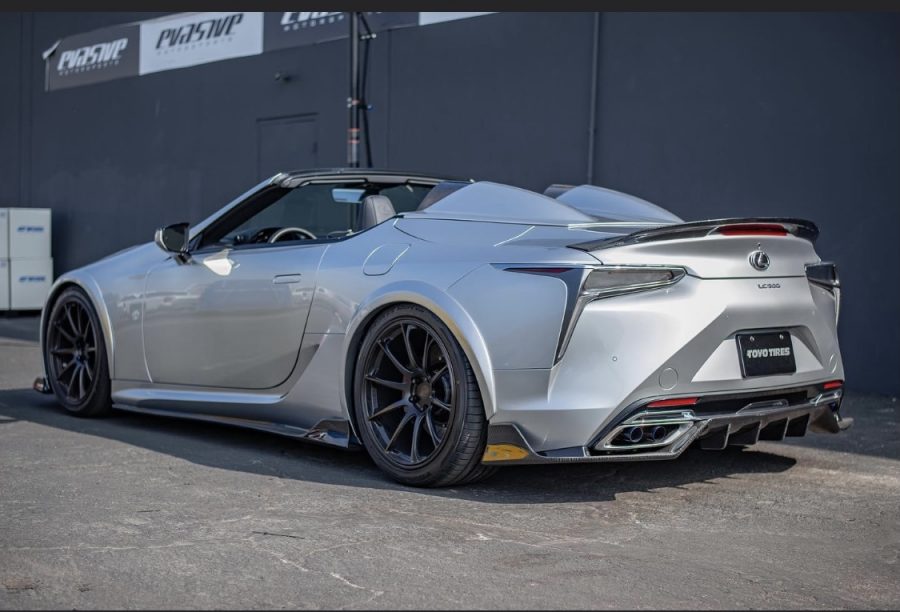 Further changes resulted in some natural weight saving, even if the team didn't set out to strip what remains at heart a comfortable GT rather than an all-out sports car. The stock wheels were replaced by 21in, forged, one-piece motorsport rims from Titan-7, shod with Toyo Proxes Sport tyres. A GT big brake kit from Brembo provides more stopping power and a KW Suspension Coilover setup is height-adjustable to provide up to 45mm of clearance when loading. The powertrain is stock, however, exhaust aside.
Gordon and his team had a fast turnaround when the LCRacer arrived back from Vegas as Lexus requested it for display at the LA Auto Show from mid-November. That left no time for further work on the tonneau integration and postponed a planned studio shoot until after the show, but we think you'll agree the pictures were worth the wait. As for future projects, he has no confirmed plans but has designs on a large SUV like the GX or new LX. Watch this space!