The new Lexus UX has been unveiled at the 2018 Geneva International Motor Show. As the first compact luxury crossover from Lexus, the UX is seen as a gateway vehicle for the brand.
Naturally it has the same qualities that define all Lexus models: brave design, superior craftsmanship, exhilarating performance and imaginative technology. Yet the development team also aimed to embody a free-spirited style that would appeal to modern urban explorers – people who seek fresh, dynamic takes on luxury lifestyle.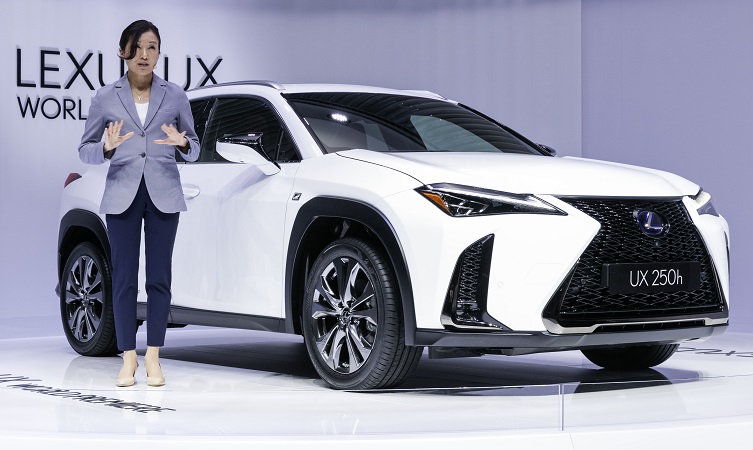 It embodies a free-spirited style that will appeal to modern urban explorers
This approach is explained further by chief engineer Chika Kako (above): "Right from the start, I focused on the target customer – mid-30s, millennials, men and women – and tried to understand how they would expect a premium compact vehicle to change their lives and enable new experiences. That's what led us to the basic vehicle concept for the UX of Creative Urban Explorer – a new genre of crossover.
"Design is still the main purchase reason for every car. It is the design that promises to the customer what the car can deliver. With the UX the design team created a style which delivers the strong safe feeling that sets crossovers apart from hatchbacks, but combined it with a very dynamic dimension.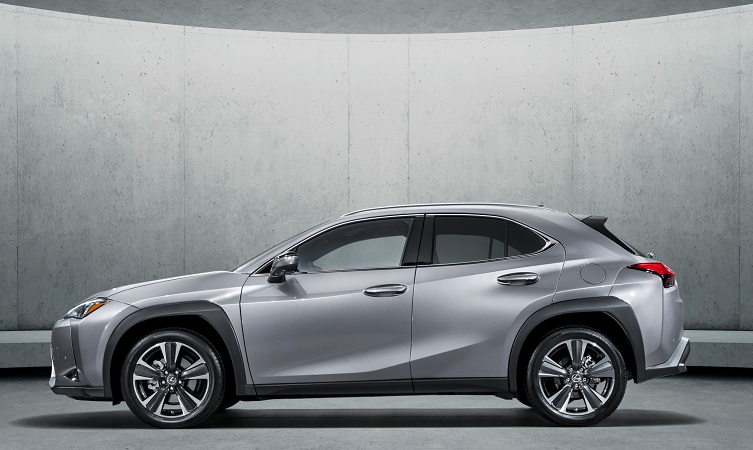 "We also focused on giving the UX a distinctive driving feel that would resonate with the customer. I wanted to overturn the image of a crossover with a high body that requires careful manoeuvring and offer a car with nimble performance and excellent manoeuvrability that make it as easy to drive as a hatchback."
Lexus UX: Urban Crossover… and more
The engineering and design teams worked closely together to produce a car in which the exterior and interior appear almost seamlessly linked. Impressively flared bodywork clothes a cabin that provides a driver-focused cockpit and an open, relaxing space for passengers. While still offering a commanding view from the steering wheel, the UX offers a driving experience that makes the crossover feel more like a responsive hatchback to drive.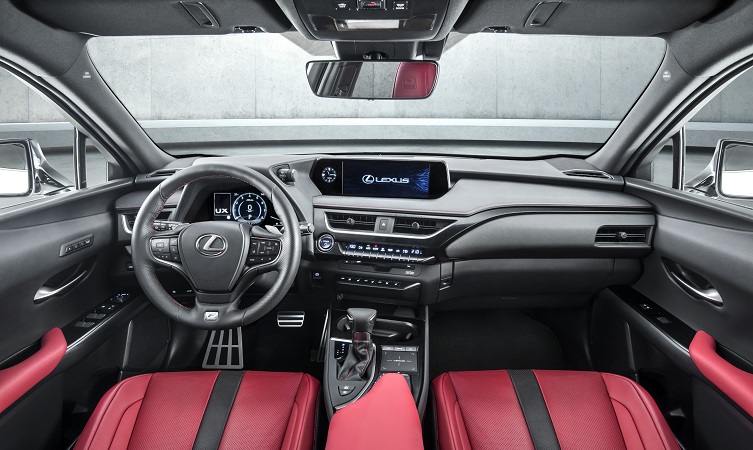 The UX further marks a series of technical innovations, including the first use of our new GA-C global architecture platform, which delivers high structural rigidity and a low centre of gravity. A new mid-power, fourth-generation self-charging hybrid system is also deployed for the first time.
Click this link to sign up to our newsletter, and be the first to receive regular updates on the all-new UX, including films, offers and events.