Lexus believes that the new Remote Touch Interface it has developed for the Lexus NX is one of the most advanced interface systems within the automobile world.
Remote Touch Interface was first introduced in the 2010 Lexus RX, using a joystick controller to direct an on-screen cursor. However, thanks to tireless research and development by Lexus in this evolving field of human-car interaction, we are now able to enjoy the system in most of our models.
Instead of a traditional joystick, the new system has adopted a slick and intuitive track pad interface similar to that found on a laptop computer. Located to the right of the lower console within easy reach of the driver's left hand, the multi-touch pad measures 60 millimetres across by 50 millimetres deep. This may not appear significant but the pad is the largest of its kind within the automotive industry.
Just like a laptop track pad, the new Remote Touch Interface responds immediately to finger movement. It can be used to finely control everything from the air-conditioning to the audio systems without the driver taking his or her eyes off the road. A key element in that respect is the inclusion of an additional interactive element – haptic feedback, or physical sensations. This unique application makes the pad vibrate so that users can more easily select their desired functions through heightened reactions.
Lexus has also worked hard to ensure that its smart interface has a consistent feel right up to the edge of its surfaces. "We have developed a special internal stabiliser that enables the pad's surface to go down exactly the same distance wherever the pad is pressed by the driver," reported NX chief engineer Takeaki Kato. Once again, although this may seem to be a small detail, it is a huge advancement in interface technology within the automotive industry.
Finally, the flexibility of the new Remote Touch Interface means that it can be customised to create shortcuts to different functions. For instance, drivers are able to configure the system to take them straight to the audio control screen by drawing a circle on the pad.
Technology At Your Fingertips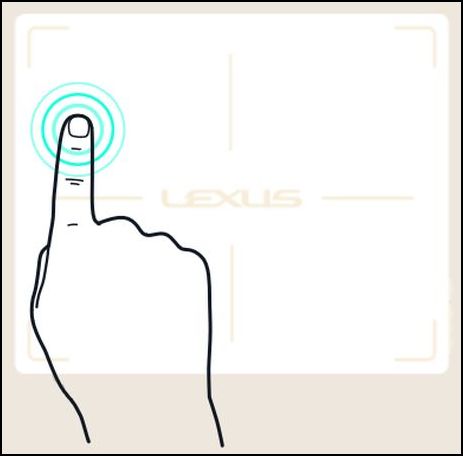 Tap: With a simple double-tap you can select a wealth of functions from the Remote Touch Interface, including music playlists, navigation maps and air-conditioning controls.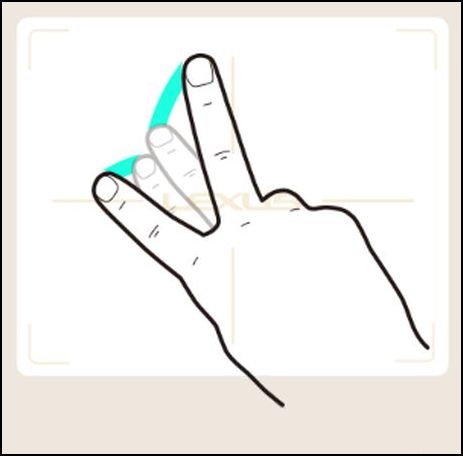 Pinch: Similar to other touch-sensitive mobile devices, pinching the Remote Touch Interface with two fingers allows you to zoom in on display screens such as navigation maps. Pushing your fingers apart zooms out of the display.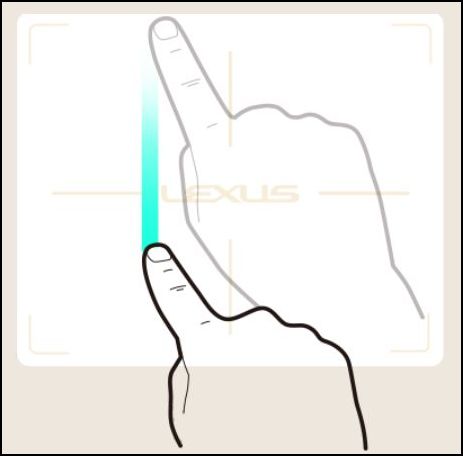 Flick: A swift flick or swipe across the touch pad allows drivers to quickly move between sequential display screens or scroll up and down through various lists and maps.