Of all the clients that Kengo Kuma has ever designed for, a pug surely wasn't the pickiest, writes Hazel Plush. But still, one imagines that this small, snubby-nosed pooch had a wish-list for the famous Japanese architect. Could he make a dog-house that's big enough to explore, but petite enough to feel cosy? Could it entertain inquisitive hounds, while also looking smart to their owners? And, most crucially, could it have lots of nooks to hide treats in?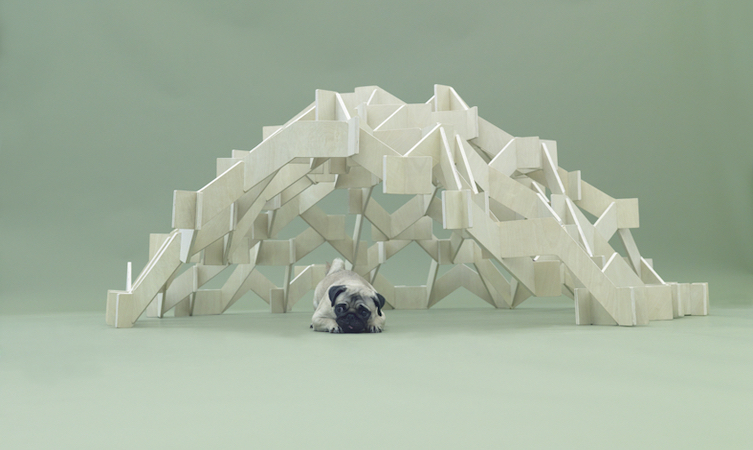 It's easy to scoff at the idea of dogs enjoying design – but Kuma's 'Mount Pug' makes absolute sense when you see it. It fits all of the above requirements, and it's beautiful too: the perfect balance of fun and function. But then, what did you expect from this celebrated architect, whose design credits also include Dundee's V&A Museum, and Tokyo's $1.4billion National Stadium? Now that's one lucky pug indeed.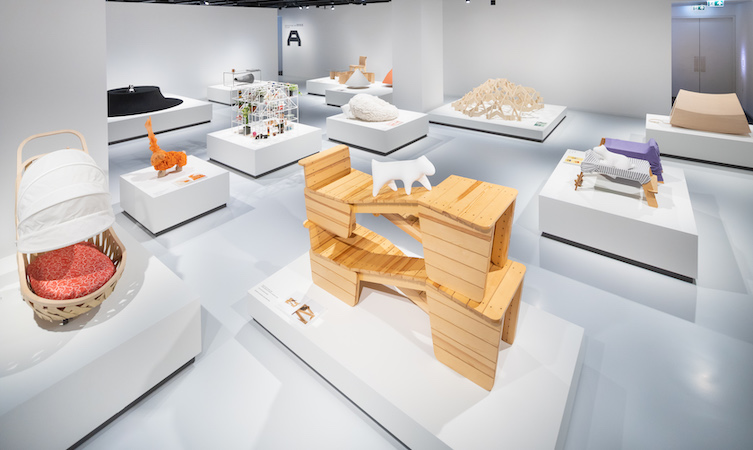 Kuma's piece is part of Architecture for Dogs, a new exhibition at London's Japan House, which features 16 interactive artworks by world-renowned architects – all designed to suit different breeds. On selected dates, it's open to (small, well-behaved) dogs to explore, while five outdoor pieces are temporarily installed at sites across London.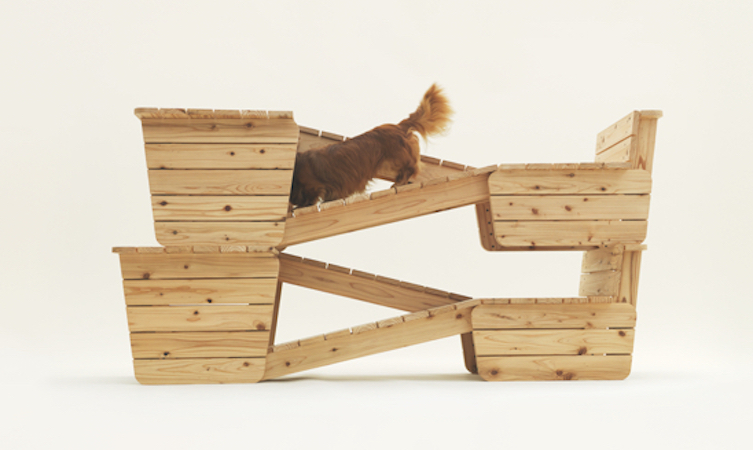 For beagles, design studio MVRDV has turned a kennel into a wobbly-based plaything; while Shigeru Ban's paper tubes can be fashioned into a dog-sized maze. Kenya Hara, curator of the exhibition, has created a miniature stairway for teacup poodles – which, at the top, puts them face-to-face with their owners. Other high-profile architects include Toyō Itō, Sou Fujimoto and Ma Yansong – catering to terriers, poodles and bichon frise.
"In design, there is a concept called 'human engineering'," Hara explains. "It strictly defines the height of chairs and tables, for example – yet from a dog's perspective, they can only see the underside of the table. Do they find it pleasurable to live in this human environment? These pieces are designed to explore that idea, and give architects a chance to convey their true creativity."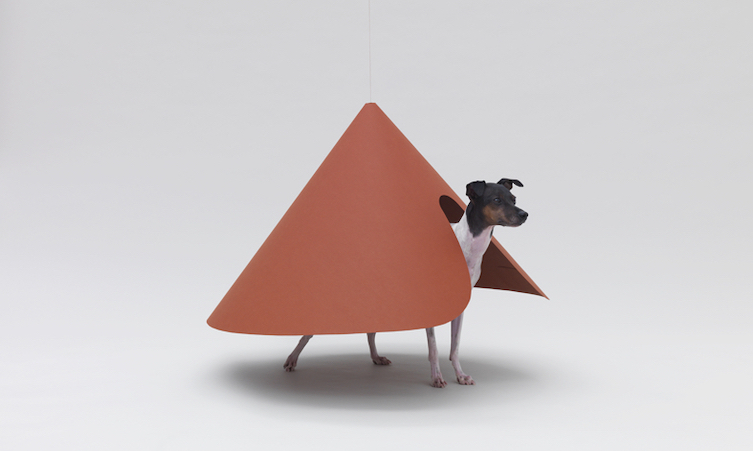 The exhibition has already been shown in Tokyo, Shanghai, Miami and more – but its UK incarnation features a new, exclusive addition: 'I See You!', by London-based architect Asif Khan.
It's a cross between a rug and a table, covered entirely in woollen black felt – a bit like a giant top hat. "Dogs explore space from the ground upwards, predominantly using their nose," says Khan. "The first thing a dog notices [about the piece] is the tantalising texture and smell of wool, but as it works it way up it discovers the top surface – and a crater that it can nestle into."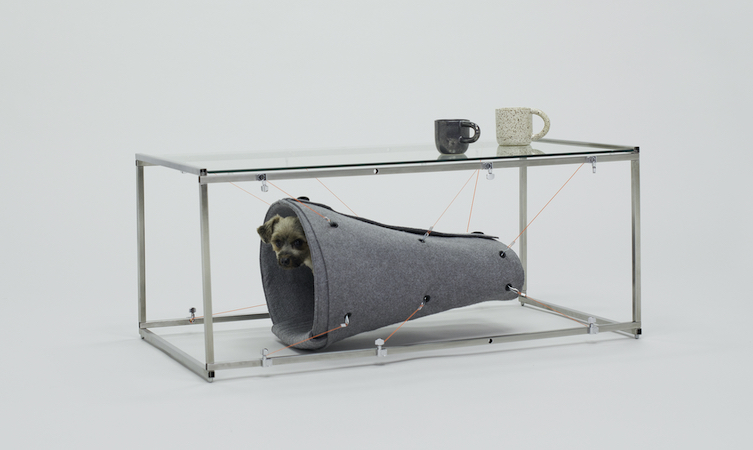 It might look simple, but the creative brief was challenging, admits Khan: "If you design for a different species, all of the usual rules go out of the window. You have to rescale, and rethink not just physical attributes, but behavioural ones too – dogs like to jump, to scratch, to disappear. How can you satisfy that?"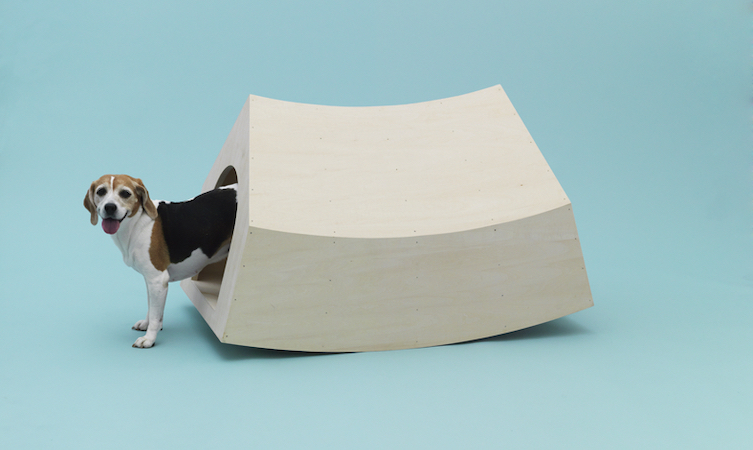 Creating durable, animal-friendly designs is no mean feat – just ask the creators of Lexus's dog accessories range – but these pieces aren't made to be admired in a gallery. In fact, each one comes with free blueprints, and detailed instructions for scale, materials and assembly. "So anyone can replicate them wherever they are in the world," says Hara with a smile; "Normally, architecture is unique to its location, but this is a novel experiment."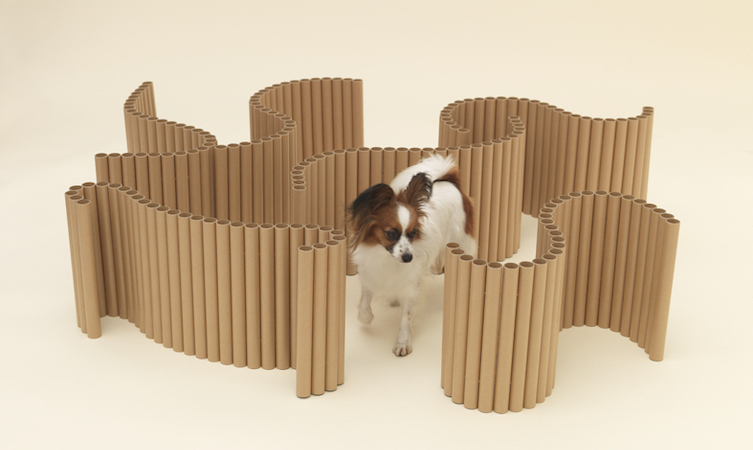 So, what do the dogs think? "We had a photoshoot for Asif's piece before the exhibition opened, and it was a huge hit," says Simon Wright, Japan House's director of programming. "When the shoot was over, the dog returned to the piece and sat in the curve of it, clearly feeling very much at home. That's the win for the design, is it not? After all, the dog is the client – and if they're happy, that's all that matters."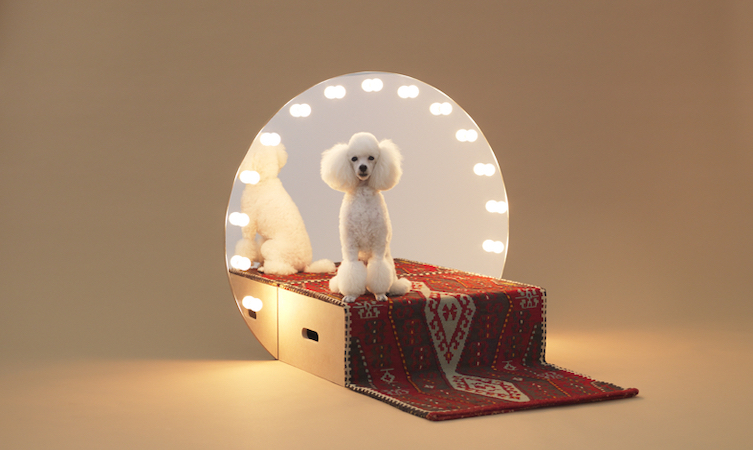 Architecture for Dogs will reopen at London's Japan House on December 3, until 10 January 2021. Entry is free. Interactive visits take place on selected dates; contact the venue for further details. The exhibition is also available to view online, via japanhouselondon.uk. Download free blueprints at architecturefordogs.com.