Rich, smooth and full of intense flavour, siphon coffee is a barista's best-kept secret – and it looks incredible too. Due to its delicate glassware and intricate techniques, you won't encounter this ancient brewing technique in a 'regular' café: it is the domain of true coffee connoisseurs, an artform that requires patience, skill and takumi. Here are some of the best places to try siphon coffee around the UK – and trust us, once you've tried it you'll never go back…
Ozone Coffee Shoreditch
London, EC2A 4AQ
This East London coffeehouse can trace the origins of every single bean – and the variety it uses for its siphon coffee is grown in western Ethiopia, by a female farmer called Nesru Aba Nura. She has a nine-hectare farm near Jimma, and produces coffee with a complex citrusy and spicy flavour, which positively sings in the siphon. As well as a vast drinks menu, Ozone Coffee serves locally-sourced lunch and brunch dishes too: think braised Essex beef, and Clarence Court eggs on Brixton sourdough.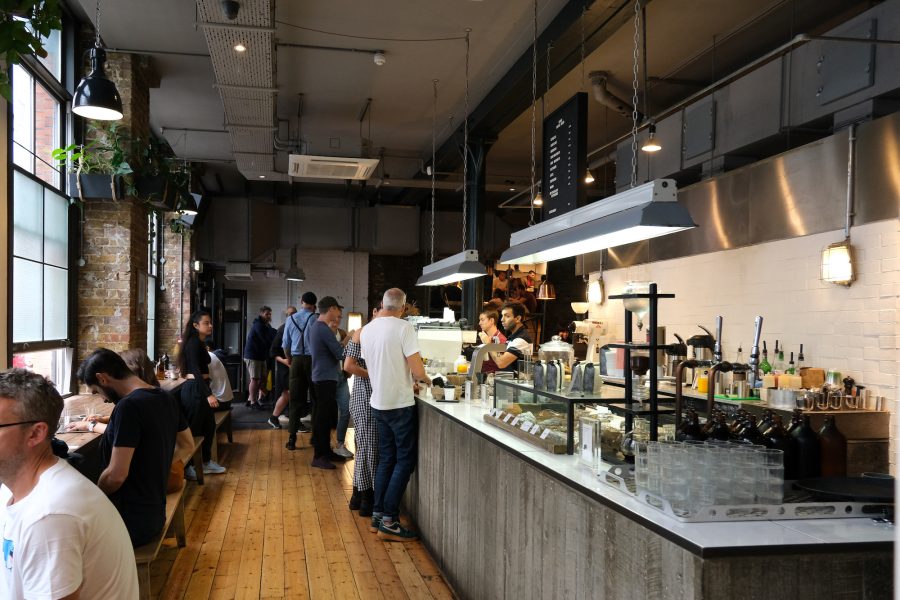 Siphon Espresso
91 Bank St, Rawtenstall, Rossendale, BB4 7QN
Homemade brownies, buttery pastries and artisan coffee of the finest quality – that's what Lancashire's Siphon Espresso is all about. As its name suggests, it specialises in siphon coffee, which is brewed fresh on the bar by its talented baristas, alongside cappuccinos, lattes, iced coffees and more. Expect a friendly vibe (dogs are welcome), free wi-fi and sweet treats aplenty. 'True heaven for coffee lovers' reads one of Siphon's many glowing customer reviews – and we won't disagree.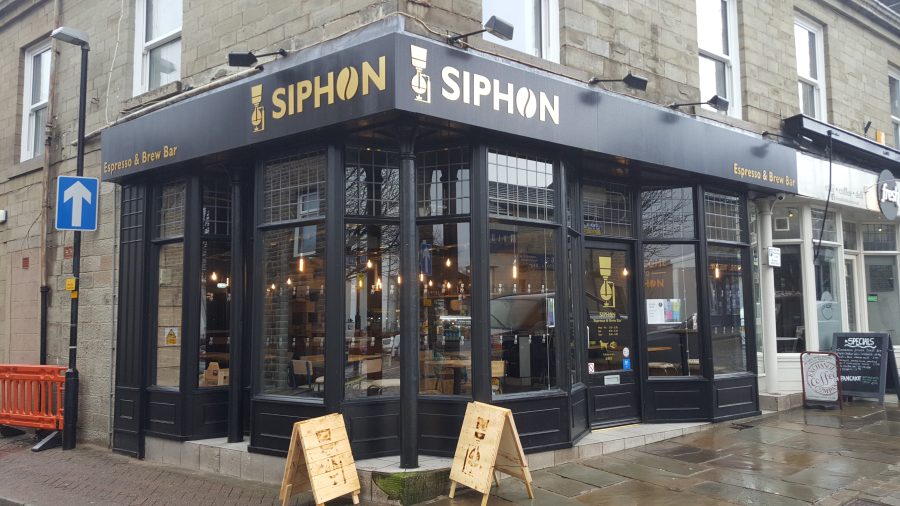 Read more: Siphon coffee: the barista's Japanese secret
The Hall – Atkinsons Coffee Roasters
10 China St, Lancaster, LA1 1EX
Siphon isn't the only advanced brewing technique that this coffee house uses: Nitro and Chemex are on the menu too, all featuring a rotating selection of single-origin beans. The venue – a former parish hall – is also magnificent, with its soaring ceilings, Canadian maple floor and vintage coffee ephemera. Despite The Hall's discerning style, its drinks and cakes are very reasonably priced: just £3.60 for a siphon coffee, and pastries from £2.
EL&N Market Place
9-10 Market Pl, London, W1W 8AQ
EL&N calls its cafés 'the most Instagrammable in the world' – and its flagship London coffee house near Oxford Street doesn't disappoint. With its bright neon slogans, gorgeous living wall and huge marble counter piled high with cakes, it is virtually impossible to take a bad snap of Market Place – and its coffee lives up to the hype, too. This is one of several EL&N outposts to serve siphon, alongside work-of-art lattes, frappes and more.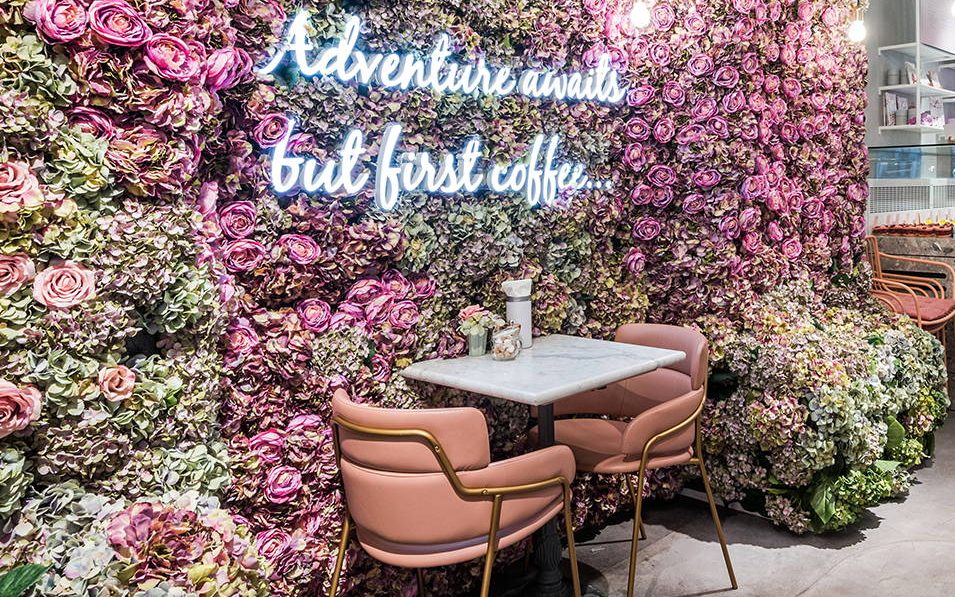 Siphon Coffee in the UK: EL&N Brompton Road
239 Brompton Rd, London, SW3 2EP
Another of EL&N's ludicrously photogenic cafés, this West London spot also offers siphon coffee – maybe you'll pair yours with a thick wedge of red velvet cake, or a marshmallow-topped cinnamon s'mores waffle? Brompton Road's style is just as flamboyant as its Market Place cousin: think pink cherry blossoms, plush velvet seating and a wall of vintage candy dispensers. Other EL&N venues which serve siphon include Selfridges, Hans Crescent, Lowndes Street and Wardour Street.
Read more: 10 of the UK's best Japanese afternoon teas to try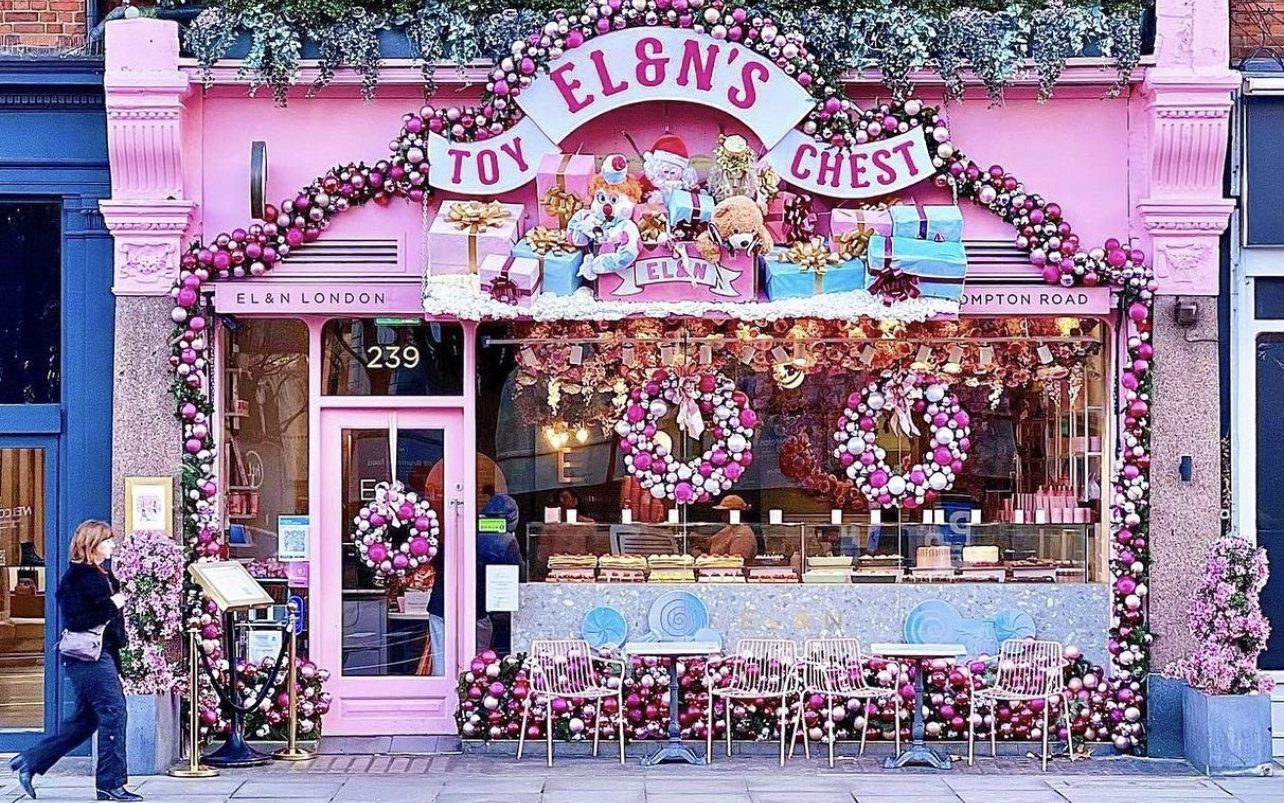 Siphon Coffee in the UK: Panna Coffee
35 Watergate St, Chester, CH1 2LB
The owners of Panna Coffee have travelled all over the world in search of the finest beans – not only single-origin, but sustainably-sourced too. They take immense pride in their artisan coffee offering, which includes siphon, AeroPress and Chemex, as well as freshly-made juices and teas. As for food, the kitchen serves breakfast, lunch and snacks – such as Scandi-style open sandwiches with roasted pumpkin and feta, and 'Posh Cow' baguettes with beef brisket pastrami.
Read more: 7 Japanese teas you need to try – and why