The 2023 Lexus LS flagship limousine will deliver an even more refined experience in an updated model range for 2023.
The principal change is the adoption of the new Lexus Link Pro multimedia system, with additional functions and seamless connectivity. Fitted as standard to all LS versions, it allows everyone on board to interact with the system through a central 12.3-inch high-definition touchscreen, by using voice commands, or remotely using their smartphone. The new "Hey Lexus" on-board assistant responds smartly to voice commands to search the internet, make calls and operate the audio or climate control. The system also allows wireless smartphone connection using Apple CarPlay, or a cable connection to access Android Auto.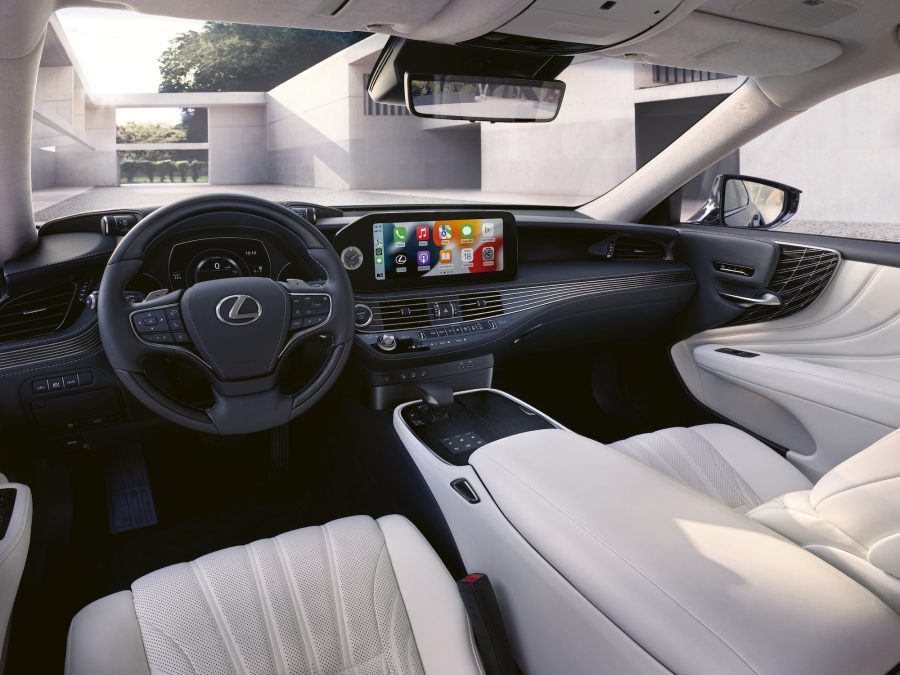 Multimedia software updates can now be delivered over-the-air, so there is no requirement for the LS to be taken to a service centre to gain the latest functions.
Using the Lexus Premium Link app gives access to more useful features, such as remote operation of the air conditioning system to warm the cabin or defrost the windscreen prior to a journey, locking and unlocking the doors and activating the hazard lights. The app also provides driving analytics, warning light information and advice on hybrid car driving techniques, as well as a "find my car" search function. A four-year Lexus Premium Link connectivity subscription is provided as standard on all new LS models.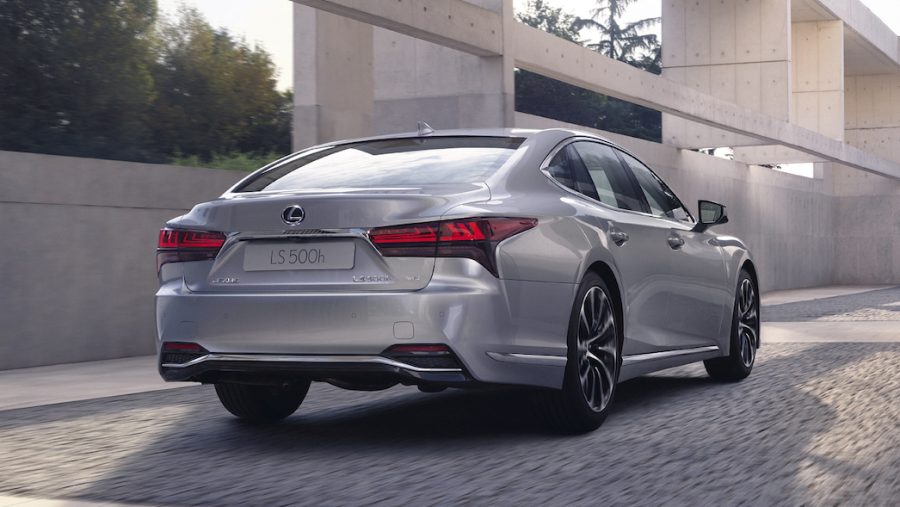 Stress-free driving with minimal delays comes courtesy of a package which combines cloud-based, up-to-the-moment traffic, road and parking information from the new Premium Connectivity service and an embedded, "always connected" navigation system.
Drivers can manoeuvre the car with confidence using the new under-floor see-through view function on the Panoramic View Monitor. This displays conditions beneath the vehicle and the position of the wheels. The Parking Assist Monitor aids spatial awareness during reversing by showing the vehicle's centre line.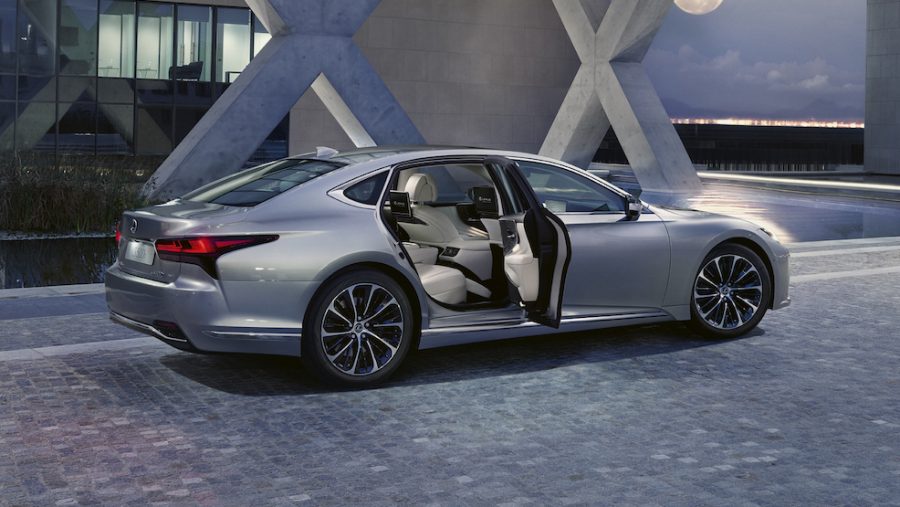 These features are accessed by switches on an updated centre console. The new multimedia system dispenses with the Remote Touch Interface, so switch locations have been changed making them easier to use. The centre console shape has been refined so a smartphone can be stored, without needing to open or close a lid.
All information was correct at the time of publishing.