You might think that afternoon tea is purely a British tradition, but Japanese cuisine is ideally suited to our favourite repast. Sizzling beef teppanyaki, salmon sushi, sweet mango mochi… these dainty dishes are packed with flavour, yet light enough for an afternoon snack.
And of course, Japan's passion for tea is arguably even greater than our own. From fresh green matcha and sencha, to blends infused with cherry blossom and toasted rice, it has a tea to suit almost every palette.
Here's where to find the best Japanese afternoon teas – in restaurants, cafés and patisseries all over the UK, as well as an option for home delivery. But be warned: once you've sunk your spoon into a creamy matcha crepe cake, or devoured a miso-chocolate brownie, you'll never look at plain scones in quite the same way again.
Ginza St. James's
Mayfair, London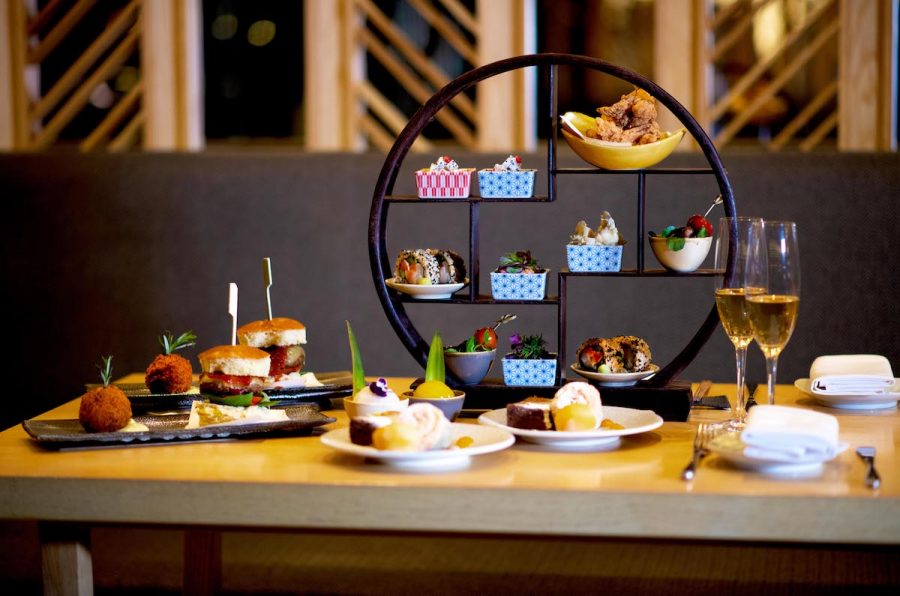 If you're new to Japanese cuisine, Ginza's afternoon tea is the ideal introduction – and its swish Mayfair location makes it a real treat, too. The serving platters are piled high with wagyu beef sliders, teriyaki skewers and cod croquettes, and a golden crown of crispy chicken karaage (deep-fried, with lemon and Kewpie mayo). Handily, the tea menu includes tasting notes, so you can pick out the perfect sweet/nutty/fresh/fruity accompaniment. £45pp, or £55 with a glass of champagne; more info.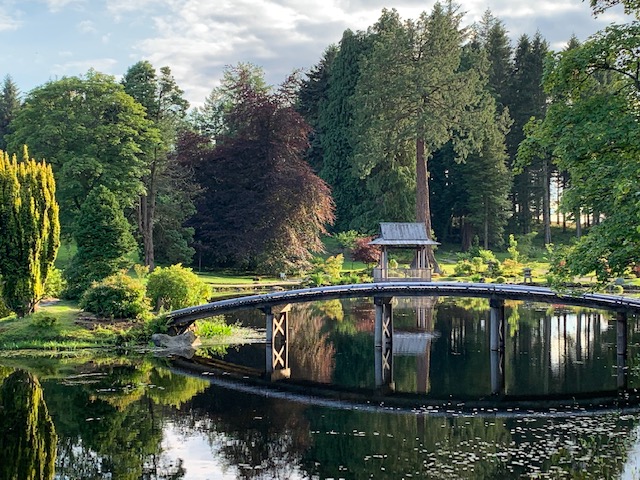 Issho
Victoria Gate, Leeds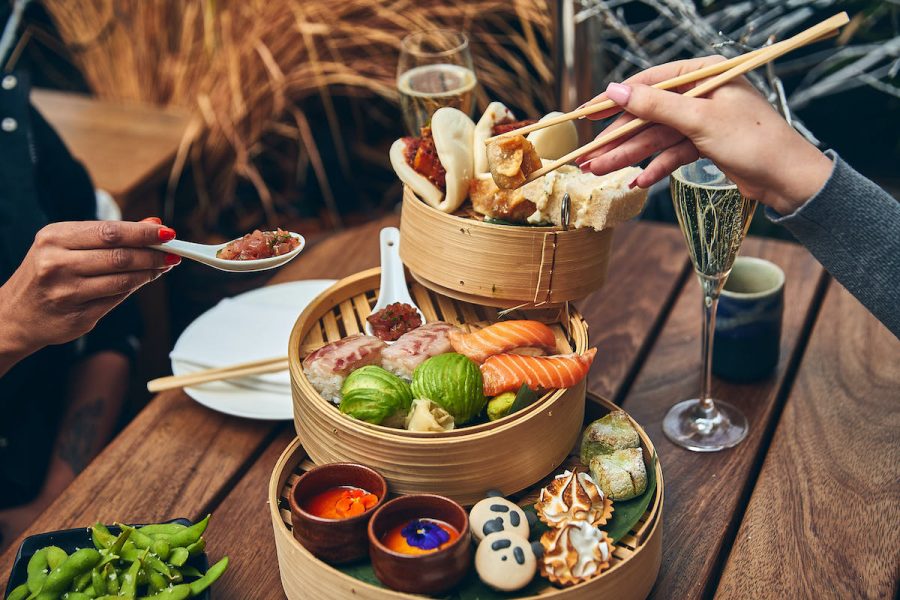 Sushi and sashimi take centre stage at Issho, with its huge open kitchen providing a glimpse of the chefs at work. Book an afternoon tea, and you can feast on fresh salmon maki, tuna nigiri and tuna tataki with wasabi cream – accompanied by prawn toast, chicken katsu and Japanese tea pairings. Save room for dessert: the miso and chocolate brownie is a match made in heaven. £30pp, or £47.50pp incl unlimited prosecco; more info.
Akira
Japan House London, South Kensington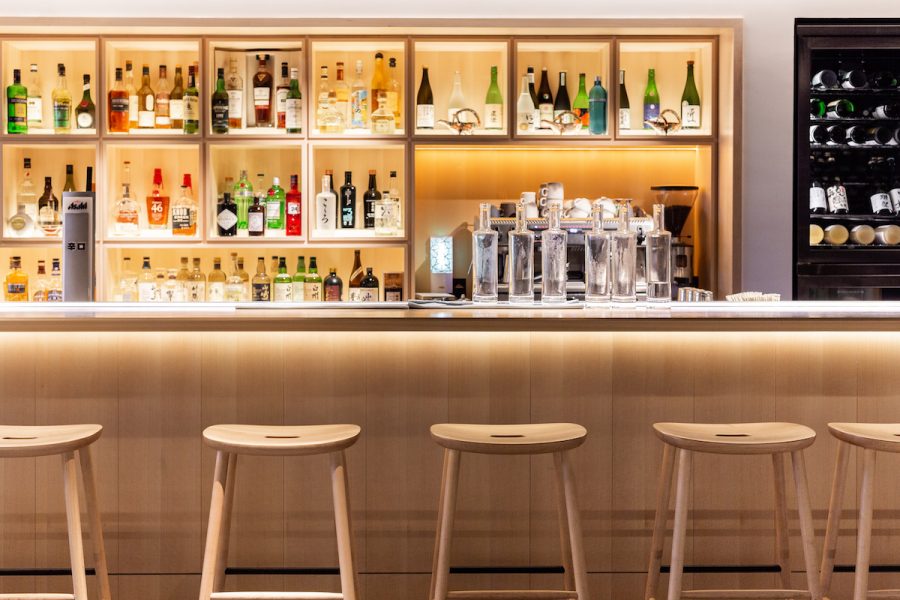 Japan House is a hub for art, crafts, cultural events and shopping – with restaurant Akira occupying its top floor. From the hand-made tableware to the vast sake menu, absolutely everything here is authentically Japanese, and the afternoon tea is no exception. Expect savoury sushi snacks, desserts such as matcha cake and yuzu mochi, as well as beautifully-
decorated seasonal wagashi (confectionery) – each one an edible work of art. Refreshments include sencha, gokujō hōjicha, and whisky-smoked black tea, alongside creamy matcha lattes and americanos. £28pp; more info.
The Malt Lounge
The Prince Akatoki London, Marble Arch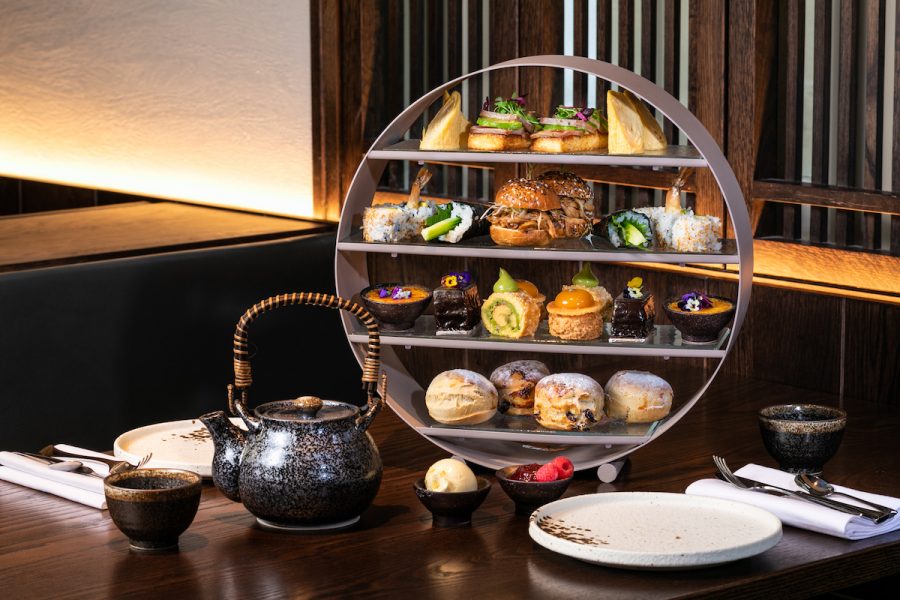 Tucked away in this Japanese-styled hotel – a favourite among visiting dignitaries and well-heeled ex-pats – the Malt Lounge is renowned for its sushi, sashimi and teppanyaki. Its afternoon tea features ten sweets and savouries, such as fresh salmon nigiri and seared tuna with wasabi, and a yuzu crème brûlée that's arguably even tastier than the French original. Indeed, the chefs put a Japanese spin on myriad teatime favourites, with a strawberry pavlova infused with sansho peppercorns, and a sesame chocolate tart too. £32, or £43 with sparkling sake; more info.
Katsute100
Islington, London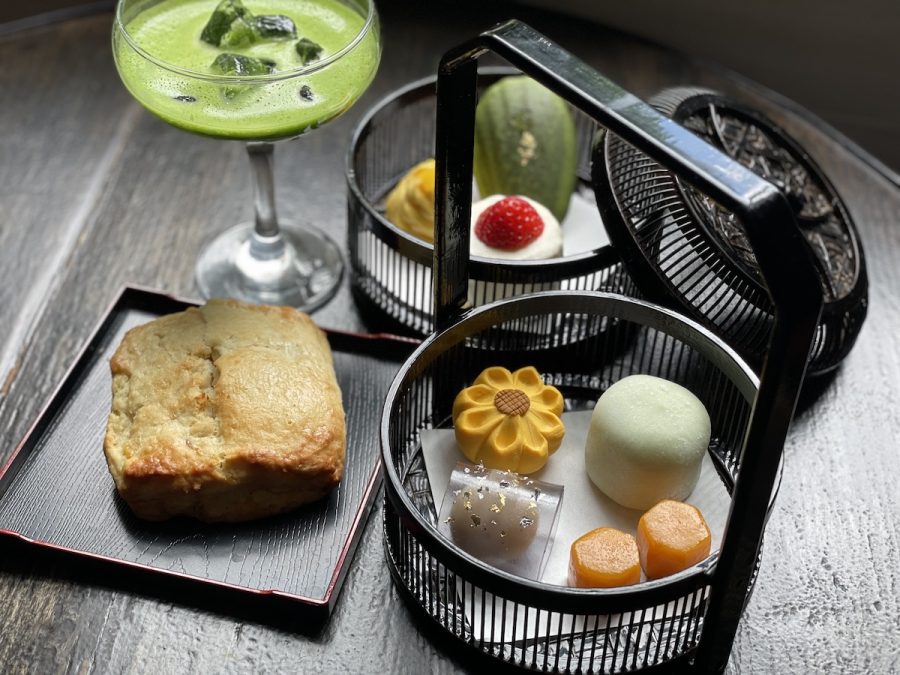 As well as Katsute100's new afternoon tea menu, its inventive patisserie and extensive tea blends make it a great place to mix and match, too. Highlights include cherry blossom-infused tea, yuzu scones – and brownies, cheesecakes and cookies flavoured with Japan's beloved matcha green tea. Our favourite? The matcha crepe cake: a sweet, creamy confection that takes five hours to make. It's little wonder that this place is always buzzing. Cakes from £3.55; more info.
Cowden Japanese Garden Café
Clackmannanshire, Scotland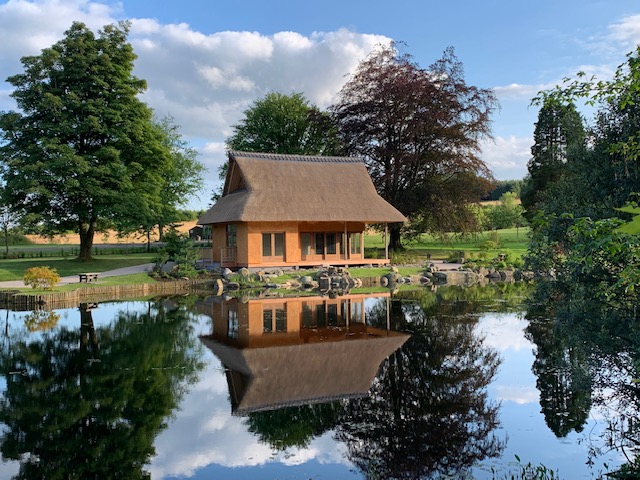 For its exquisite design and exotic plants, Cowden has been dubbed 'the most important Japanese garden in the western world': a little slice of Kyoto, just one hour from Edinburgh. After a peaceful stroll beneath its acers and cherry trees pop into the café for an afternoon tea: the scones and sandwiches are traditionally British, but profits are ploughed back into the restoration and upkeep of this Japanese-style idyll. There are several acres to enjoy, as well as a beautiful loch. £14.95pp; more info.
Nippon Kitchen
West George Street, Glasgow
While Nippon Kitchen doesn't offer a set tea time menu, its 'afternoon specials' include three dishes for £14.95, which is tremendous value for such a top-rated restaurant. Take your pick from gyoza (chicken or veggie), duck teriyaki and stir-fried chilli noodles – and lots more – with homemade ice cream for pud, either green tea or black sesame flavour. 3 courses from £14.95; more info.
Aveika
Quayside, Newcastle upon Tyne
If sake or sencha are not your favourite tipples, Aveika's afternoon tea features free-flowing prosecco instead – alongside a savoury selection of tasty Japanese snacks. For meat lovers, there's confit duck temaki, barbecued chilli-beef, and chicken kushikatsu (deep-fried skewers) with a spicy curry sauce; meanwhile, the veggie option features tempura vegetables, grilled mushroom and pepper robata, and cucumber maki rolls. This is a lively, fun venue too. £34.95pp, incl prosecco; more info.
V&A Dundee
Dundee, Scotland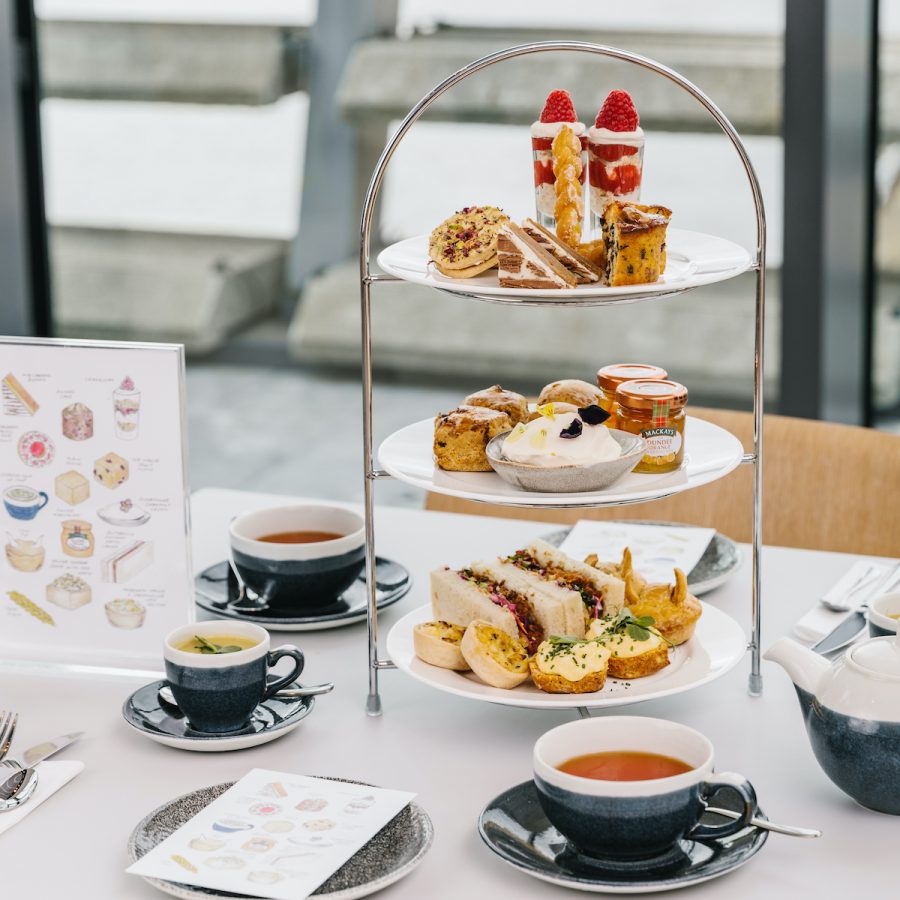 As you'd expect from this design emporium, afternoon tea at V&A Dundee is an eye-catching affair: each dish is a tiny treasure, served on a multi-tier platter. Like the magnificent Kengo Kuma-designed building itself, the menu combines both Scottish and Japanese influences, with flavours of miso and katsu throughout its savoury bites. There's also a mini Dundee fruit cake, local Fife cheeses, and a dreamy dollop of Scots cranachan: an Eton mess-style medley of cream, fruit and whisky. £19.95pp; more info.
Sakurado
Delivery nationwide
Sakurado, one of London's top Japanese-themed patisseries, offers nationwide delivery for its cakes and bakes – so you can enjoy them at home, or send a friend a fancy surprise. The afternoon tea hamper features mille crepe cakes, curry buns and a 'Mont Blanc' (cream-topped shortbread) with a strawberry and matcha twist. There's even a bottle of sparkling wine, and a 20% discount if you're buying for four people rather than two. £89 for two, excl delivery; more info.
Read more: 7 Japanese teas you need to try – and why