'Where can I charge my car? ' is one of the most common questions asked by EV and PHEV drivers, especially when venturing into unfamiliar areas. The following information will provide clear answers to that question, and will also direct Lexus owners to Lexus products and services that can assist you along the way.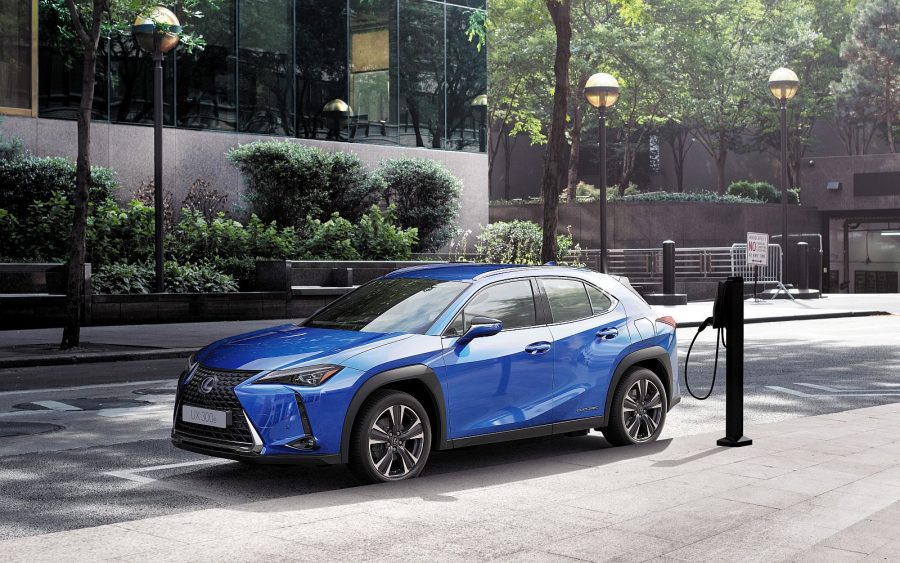 Where can I charge my car? – Public charging
Did you know there are almost four times as many charging points in the UK than traditional fuel stations? These 32,000 individual points are distributed over almost 20,000 locations, and their number is currently increasing at a rate of around 30% a year.
But whereas traditional fuel station forecourts are readily visible from the road, public charging points are not always so easy to spot. Travel that involves public charging may therefore require a little forward planning.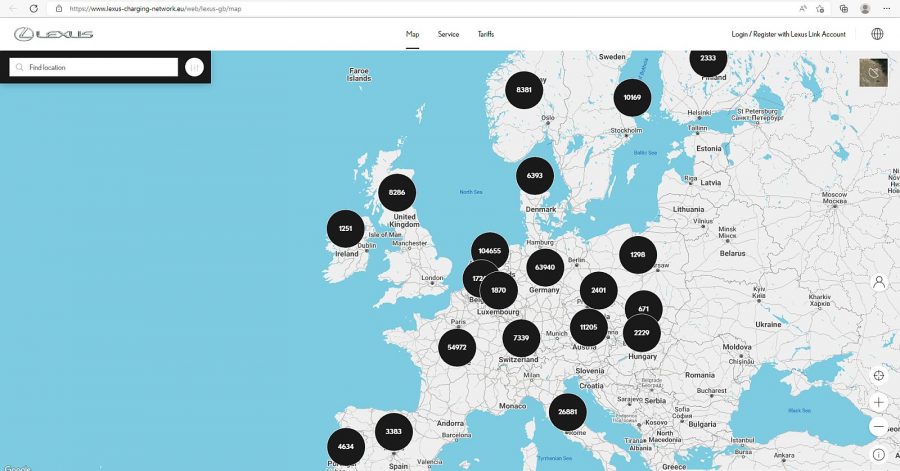 Lexus has also developed a Europe-wide network of public charging points that can be accessed through the Lexus Charging Network. More than 150,000 points are clearly displayed on the network website (see screen grab above), which has useful search and zoom functions to enable visitors to zone in on any specific area (see screen grab below). Further information is provided on each station's immediate availability, charging speed and price per kWh.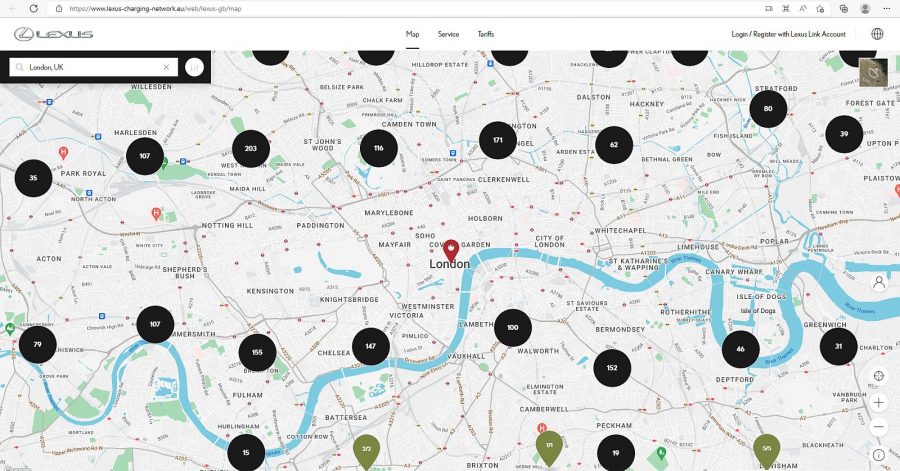 Subscribers to the Lexus Charging Network can access the same information through their Lexus Link app. But they also benefit from a convenient charging solution that requires just one contract and a single charging card, irrespective of the company supplying electricity from the public charger. Payment is made via a single monthly invoice.
Some satellite navigation systems can display a list of the nearest public charging stations and how far they are from your location. Alternatively, smartphone apps such as Zap-Map allow you to search for public charging points, plan longer journeys, pay on participating networks and share updates with fellow EV drivers.
See more: Searchable website map of the Lexus Charging Network
Home charging
What if your travel plans are less ambitious and you are confident that you will be able to return home without needing to top-up on route? In this instance, charging your EV or PHEV at home usually represents the most straightforward and cost-effective means of replenishing your vehicle's battery.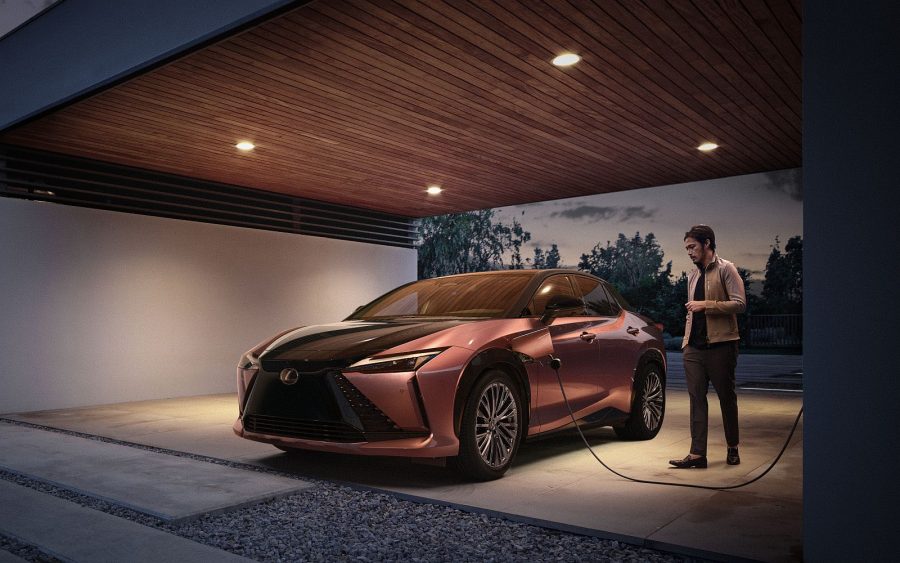 The battery packs in electrified vehicles can always be topped-up using any domestic three-pin socket, but as this method delivers a maximum of 2.2kW per hour it is the slowest method of charging. Where possible, Lexus recommends the installation of a dedicated home charging system, which can supply electricity to the battery at a higher rate of up to 7.4kW.
Lexus has partnered with British Gas to offer UK customers a complete home charger installation service. Prices for this begin at £939 and includes the recommended charger, installation and VAT. A government fund is also available to help homeowners living in flats or rented accommodation install a home charging point.
Learn more: What is the Lexus Charging Network?