The Importance of Dance for Wellbeing
As we emerge from a period of structured routine, living and limited social interaction, we're seeking out new avenues of pleasure and freedom through movement, according to the Lexus NX Art of Feeling More report. Our bodies are designed to move – it's not just about aesthetic results and time set aside for the gym, but also the wider implications of exercise and interaction for our overall wellbeing.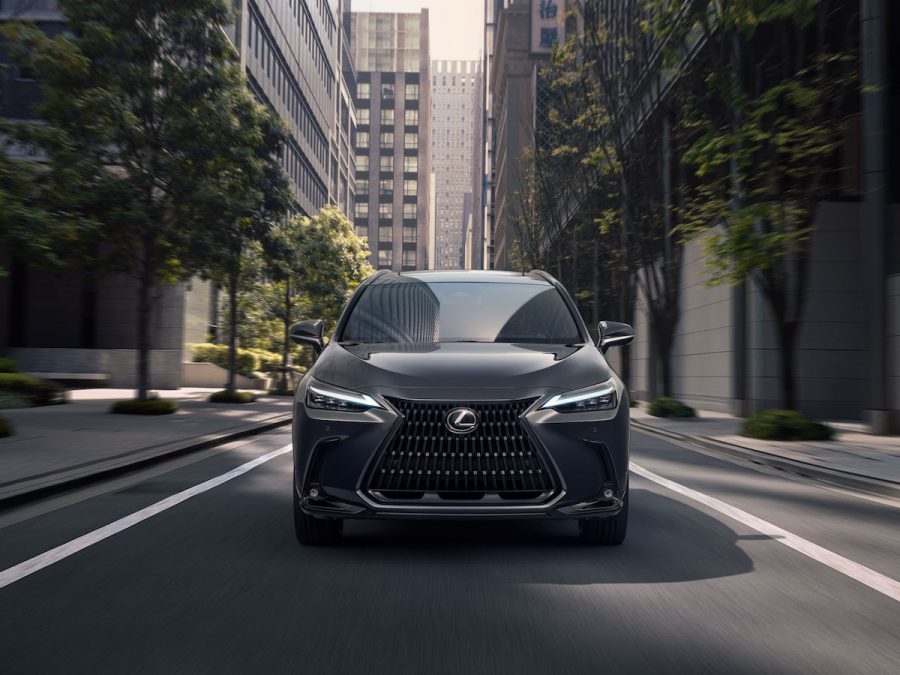 The mental health benefits of dance are well-documented; Oleg Ivenko, master ballet dancer at the Tatar State Academic Opera and Ballet Theatre and star of the Ralph Fiennes film The White Crow, is a firm believer in the positive properties of his profession:
"We're witnessing a rise of interest in amateur ballet dancing, because more people are realising that dance improves your body's condition. Moving your body can also help you discharge negative feelings and improve your overall mental health – it is a workout for the mind as well as the body and soul," he says.
Ivenko also sees dance as a primary way of sparking happiness: "Dancing can bring so much joy because it is akin to meditation. It is freeing, inspiring, uplifting and creative. It has the ability to stir such positive emotions in people, whether watching dance or dancing yourself. It can transport you to another world."
Dance is as much a challenge for your brain (requiring a combination of vision, rhythm, balance, coordination) as it is for your body. Despite how you might feel at your friend's wedding, the act of dance – of rhythmic movement – is a primal instinct. As Steven J. Mithen, Professor of Archaeology at the University of Reading, states: "Dance and music likely became an important tool of social interaction as soon as humans could walk and talk."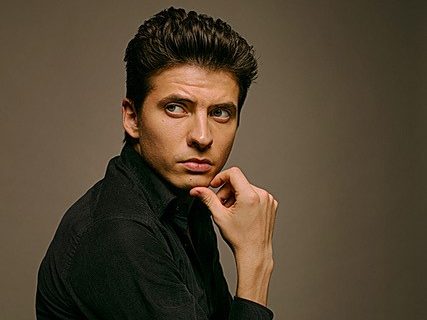 Ivenko agrees with this summation, saying that after a long time without social interaction, "I believe that there will be a return to those shared experiences and that communal dance will come back stronger. We are social beings; we need connection, and dance is a beautiful way to make connections in a positive and healthy way."
These emotional and physical connections aren't just limited to the self: our interactions with other objects are just as important for a healthy approach to our lives, especially in pursuits such as driving. The Lexus NX offers sharper steering with a redesigned steering wheel, and new, ergonomically advanced accelerator and brake pedals for a more comfortable drive.
The unique Lexus Driving Signature offers an experience that is entirely obedient to the driver's intentions – a seamless transition from braking to steering and acceleration through a corner. Advanced aerodynamics and a lower centre of gravity make you the focal point, connecting you to the car and providing an exhilarating driving experience.
Art of feeling more: Growth for the Arts and Crafts Industry 
According to The Art of Feeling More, published by Lexus in collaboration with trend forecasters WGSN, hand-crafted products will increasingly be perceived as luxuries, as such special pieces can become heirlooms, transferring both financial and emotional value to the next generation.   
Having to spend more time at home this year has encouraged many of us to try out new things, with the arts and crafts movement experiencing an explosion of interest. Whether it's ceramics, making chocolate babka, or becoming an origami expert, the concept of 'busy hands, calm mind' has been embraced across the globe by people who want to improve a skill or experience the therapeutic benefits of working with their hands.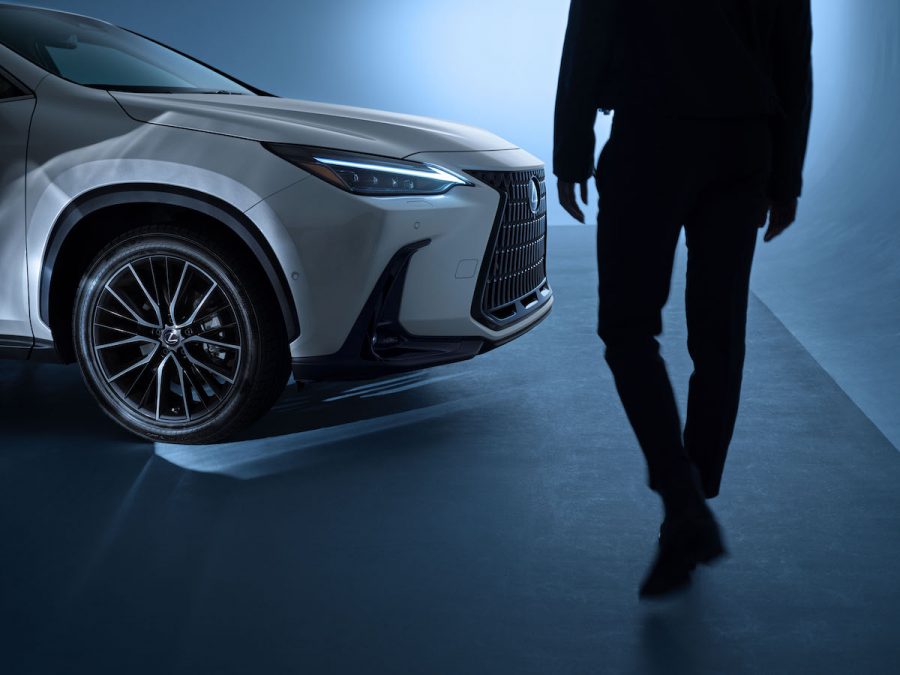 British designer Daniel W. Fletcher is a strong believer in these benefits: "In my day-to-day life I spend a lot of time on the phone and my laptop. This was heightened last year by the lack of face-to-face meetings and introduction of Zoom to my life, so working with my hands is something I really value. "
"Getting on a sewing machine and making something physical such as menswear really takes me to a different place, it forces me not to look at my emails for a while which is something we should all be doing more of. There is also a huge sense of satisfaction that comes from seeing something physical come together in front of you."
This trend can also be seen at the elite fashion level, from Loewe's Weaves Collection to the Manufacto Skills Factory by Hermès.
Art of feeling more: 2022 Will be the Year for Little Adventures
The coming year will be the year of "little adventures" according to the Lexus NX report The Art of Feeling More, as our approach to exploration has changed, with a much stronger focus on hyper-local day-tripping. This, coupled with our desire to be surrounded by nature, means that we've found plenty of off-the-beaten-path, secret spots right on our doorsteps.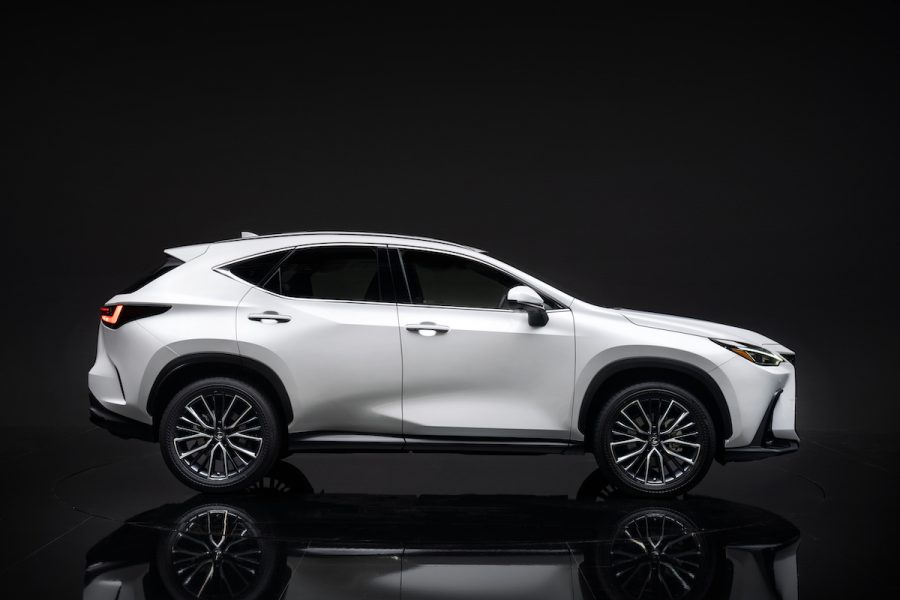 Award-winning French photographer Floriane de Lassée has discovered how much her local area offers, especially for her creativity: "Being at home over the last 18 months, I discovered the wonders of the surrounding forest. I've lived in the same place for 40 years and hardly knew it. The forest is not a direct source of inspiration, but a way that allows the brain to disconnect and find peace, so that deep thinking can take place."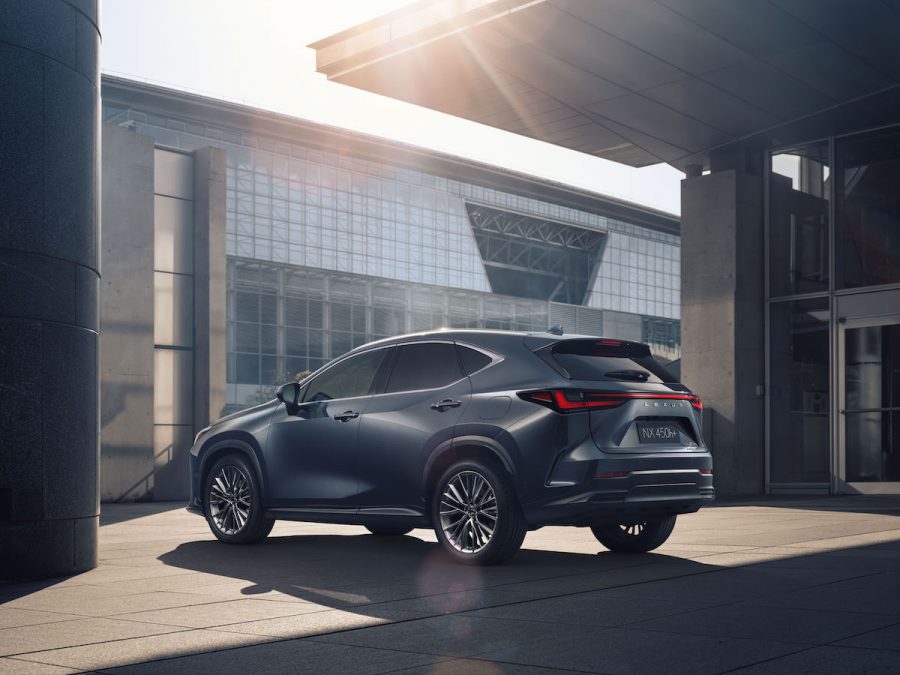 A survey conducted by Destination Analysis in 2020 gave further confirmation of the 'little adventures' trend, as 57 per cent of those asked said they planned to avoid crowded places for their next trip, and 40 per cent said they'd consider camping, renting a motorhome and heading for more remote destinations.
Floriane believes that a distinction needs to be made between a break and travel: "People often confuse taking a vacation and travel. I always take my vacation in France. I think taking your vacation locally will be a big trend. The car will become a symbol of freedom for this kind of local or European trip."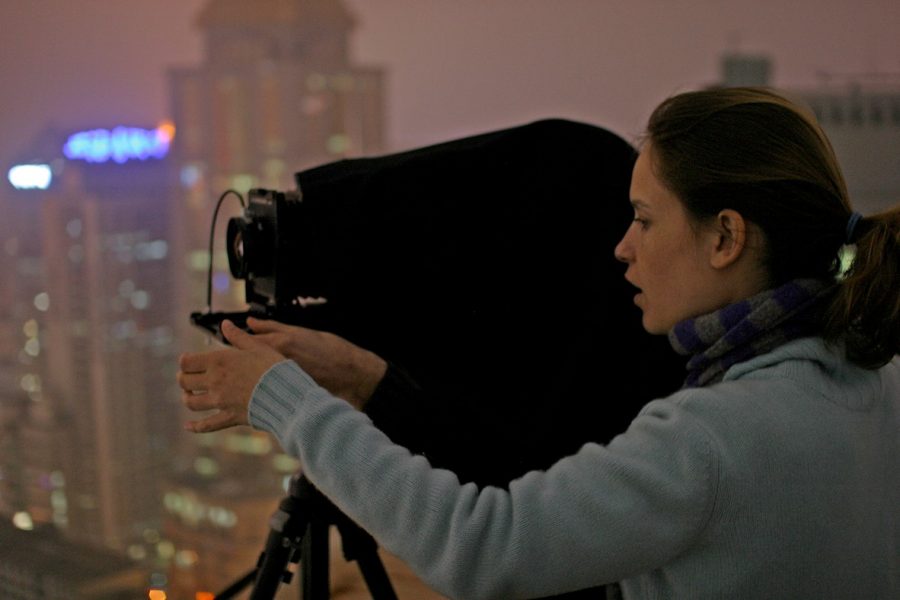 Getting to the best destinations requires the best transport, and the all-new Lexus NX's driver-focused cockpit, built with the tazuna cockpit philosophy, creates the perfect experience for those looking to escape from the outside world through travel. The quiet cabin experience gives drivers and passengers the ultimate opportunity for calm and relaxation, while the head-up display creates a feeling of companionship and connection with a car that is built with comfort and relaxation in mind.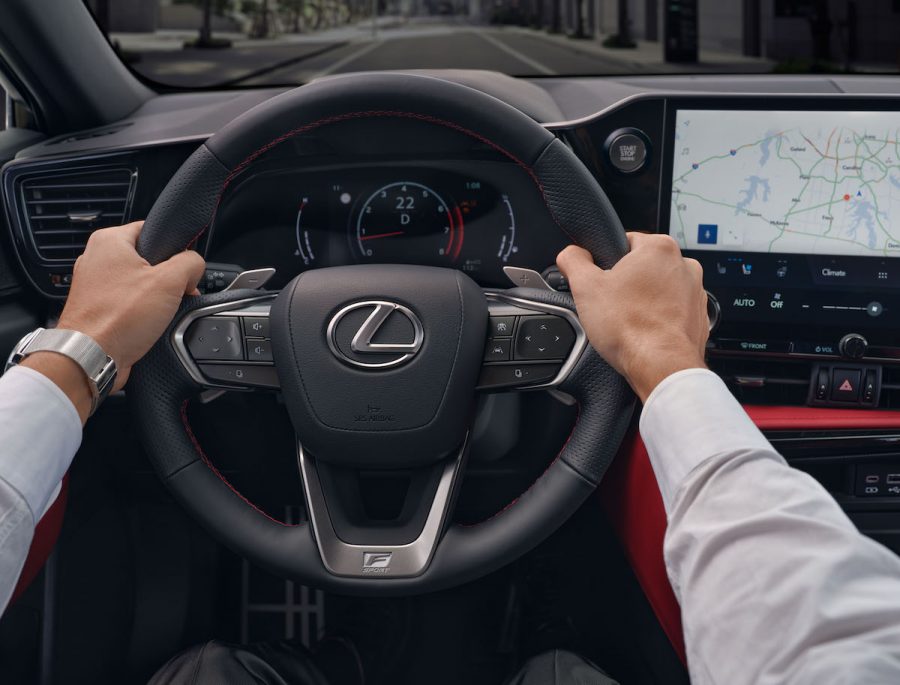 Greater Rural and Suburban Migration and more Cities within Cities
According to the new Lexus report The Art of Feeling More, the urban landscape will alter dramatically to face the challenges of the future. While urban living is predicted to increase as a whole, almost half of Europe's Functional Urban Areas (a city and its commuter belt) will lose population, with 10 per cent of cities predicted to lose more than a quarter of their population by 2050.
The report reveals that the world's major cities are set to change rapidly to meet the demands of a more sustainable, localised way of living. Consumers are moving to second-tier and suburban areas in greater numbers, and many communities are launching initiatives encouraging national migration, such as Portugal's Rural Move and Spain's COCEDER.
Hidalgo, Mayor of Paris, is a champion of the 15-minute city ̶̶̶̶ self-sufficient communities within the French capital with amenities close by, that can help reduce travel, stress and pollution. Sweden is going even further, trialing city block designs for the concept of a one-minute city, with walking and cycling given precedence over driving.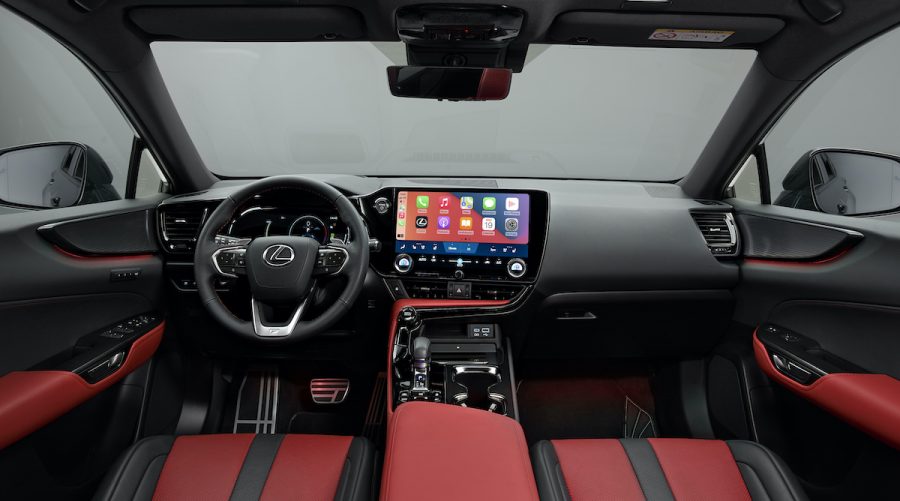 What is the Art of Feeling More?
With the launch of the all-new NX luxury hybrid and plug-in hybrid SUV, Lexus has revealed society's redefined priorities and how 'feeling more' is an art form. Having lived through an extended period of sensory deprivation during lockdown, Lexus has published a new report, commissioned in partnership with leading global trends forecaster WGSN, examining people's changing lifestyle trends and priorities during the past 18 months and how these will influence a post-pandemic world in the coming years. From treating family and friends to home-cooked fine dining to the development of augmented biology and the Internet 3.0, to the simple pleasure of getting up to dance, the report illustrates the importance consumers continue to place on experiences.
The study includes research from physicists and sociologists and covers different aspects of life, work and leisure, examining what we buy and enjoy. It looks at the changes in city living, travel adventures, the emergence of space travel, the power of dance, the love of nostalgia, the growing popularity of crafting and the comfort found in food.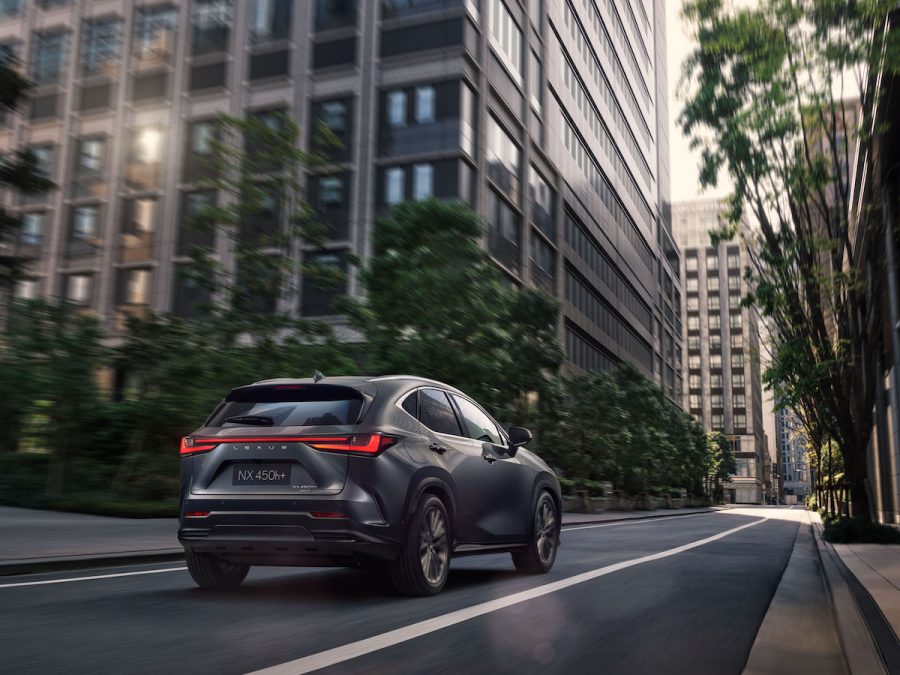 Produced by Lexus to mark the launch of the all-new NX mid-size luxury SUV luxury hybrid and plug-in hybrid SUV, The Art of Feeling More shows us that what we really want from our lives and the products we buy is to feel a connection. It's a quality Lexus has made central to the new NX, through its state-of-the-art control system ergonomically advanced interior and sustainable, refined and powerful performance.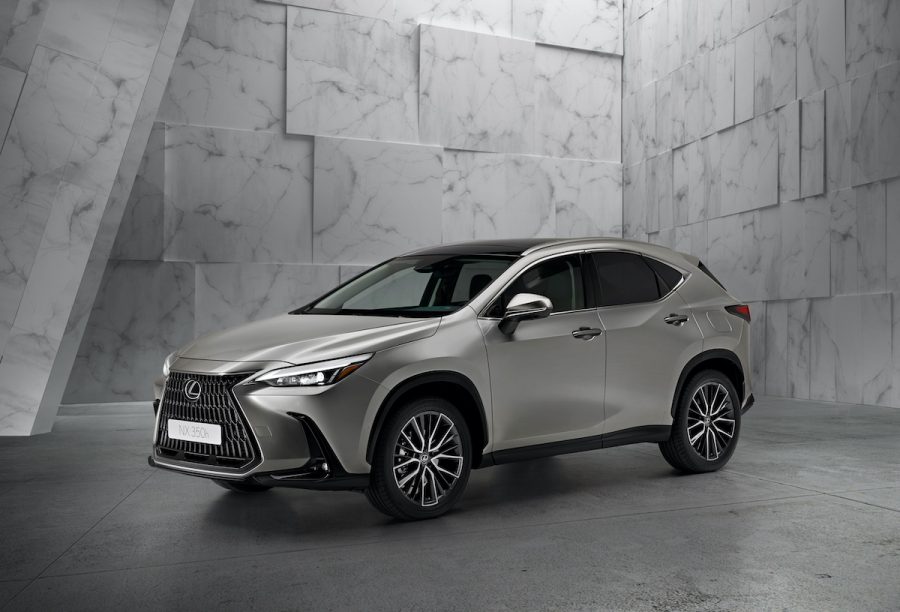 WGSN has spent more than 20 years trend forecasting for the world's most powerful brands. Its extensive network of industry experts provides information and inspiration to a community of more than 43,000 product designers and thought leaders in 32 global markets.
As part of the report, Lexus asked four 'Tastemakers' to reflect on its findings and they have contributed fascinating insights into what they think the future holds in their field. They are UK fashion designer Daniel W. Fletcher; Paris-native photographer Floriane de Lassée; Ukrainian ballet dancer Oleg Ivanko; and Italian journalist and culinary expert Benedetta Parodi.
Incorporating the Tastemakers' informed predictions, research from physicists and sociologists, and a comprehensive overview of what we buy and enjoy, the report taps into what makes us tick, helping Lexus provide more meaning for everyone who sits behind the wheel of the new NX and demonstrating how 'feeling more' really is an art form. Learn more about the new NX here.