To celebrate the arrival of the all-new Lexus NX mid-size luxury SUV, which is available to pre-order from September, Lexus in partnership with Sky Arts has released templates so people can create their own miniature NX paper model of the car.
The new NX will be the first Lexus to offer both plug-in hybrid electric and self-charging hybrid electric powertrain options and 95 per cent of its parts will be brand new. The new car also marks the introduction of the new Tazuna cockpit design. Taking its name from a Japanese word describing a rider's control of their horse using the reins, it focuses on giving the driver direct, intuitive control of all the instruments around them.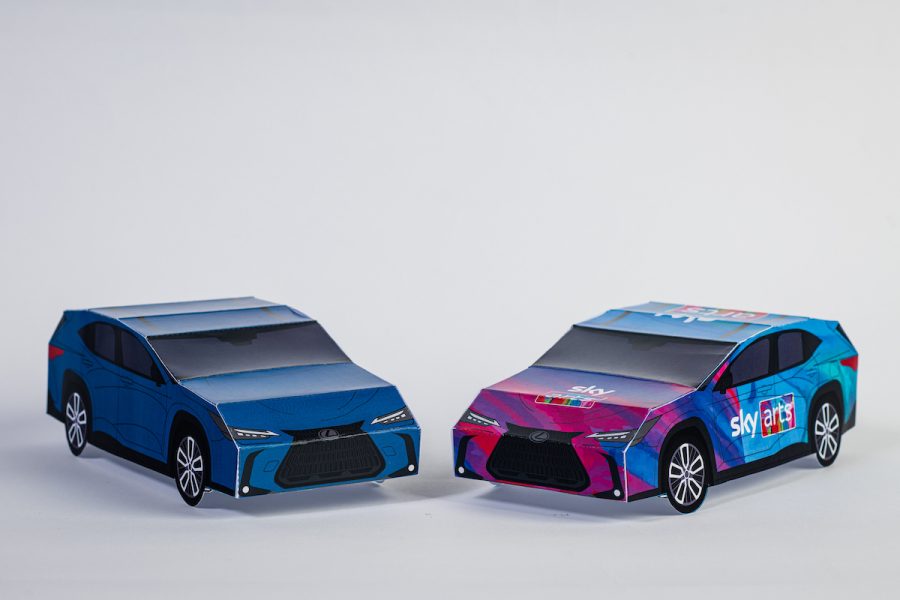 Lexus recently announced a partnership with Sky Arts to support a creative community that has experienced a challenging time throughout the pandemic, while reinforcing the brand's association with design and craftsmanship. The famous Lexus takumi craftspeople have to take an origami test to be able to work in Lexus factories, in which they have to create an origami cat in under 90 seconds using their non-dominant hand.
How to build your paper model
You'll be able to use two hands to create the NX paper model. You'll need access to a colour printer, some paper glue or double-sided tape, and a pair of scissors. This activity is recommended for older children and should take about an hour to complete.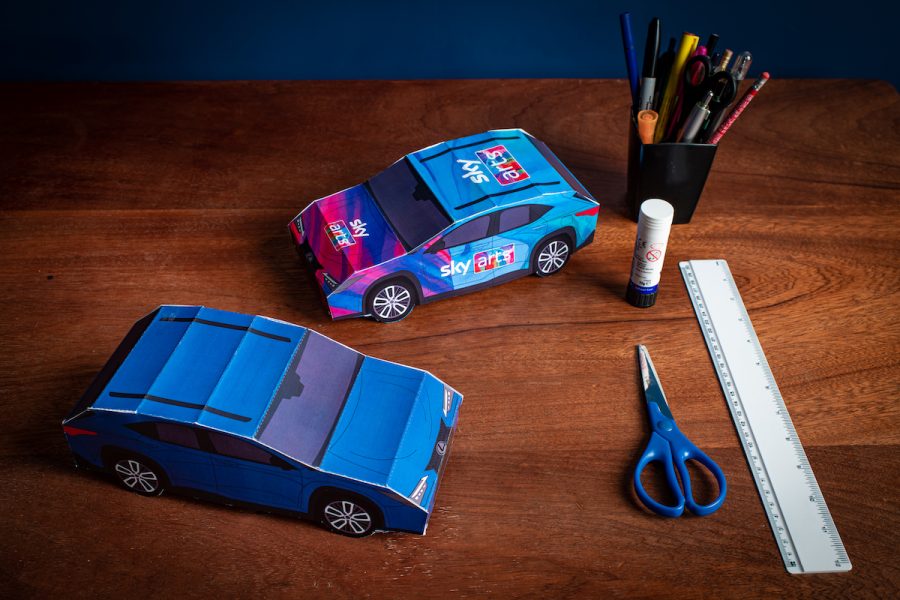 1. First, download and print the high-resolution PDF of your chosen Lexus paper model using these links:
Download Lexus NX in Sky Arts livery
Download Lexus NX in Azure Blue
You could print the pdf document on A3 paper, rather than A4, to make the building a little less fiddly, producing a larger model at the end.
2. Using scissors, carefully cut out the template, being especially careful not to cut off the white tabs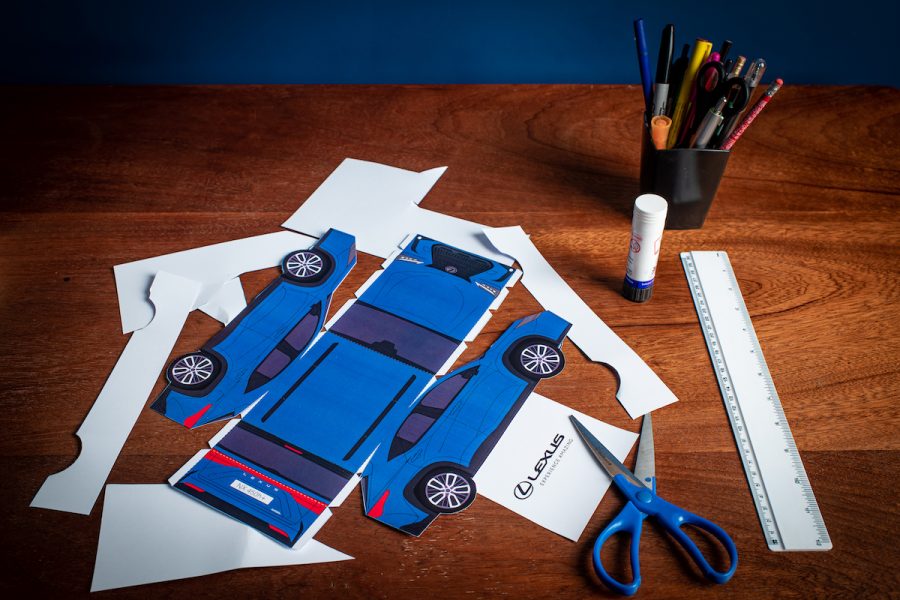 3. Fold and glue all of these tabs so they adhere to the underside of the adjacent panel – doing so will pull the car into the three-dimensional shape that should resemble the Lexus NX. Using a ruler when folding will help ensure a perfectly straight folded edge.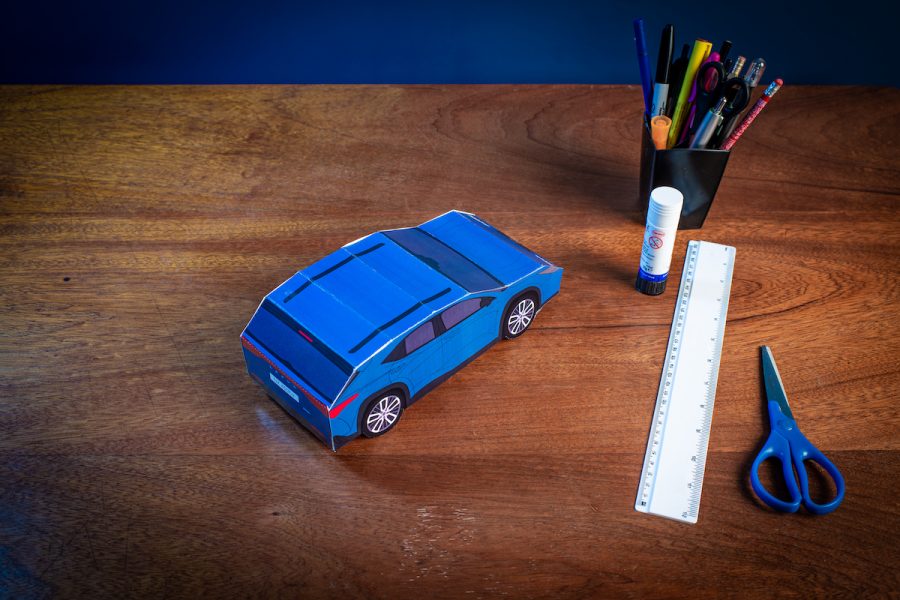 Are you happy with your Lexus NX paper model? Then share your efforts with us on our social media channels: